Hands down, Facebook is the number one social media platform in the world today. It's astonishing to imagine that what started out as a way to make friends stay in touch with one another online can become a platform where people all over the world can connect, communicate, engage and even do business.
Facebook has come a long way since then. It even metamorphosed into an effective marketing channel which allows businesses to reach their desired audience.
If you are familiar with the faculties of Facebook marketing services, you will certainly see for yourself that it is the most targeted form of advertising today. It allows you to market your brand to people by age, location, interests and behavior. If you have a good idea who to market your products to, Facebook advertising will be a good resource you can use to engage with them.
In order to get the best of your marketing on Facebook, your first task would be to familiarize yourself with Facebook for business. Here are the most important things you need to do to be able to market effectively on the platform:
1. Create Your Business Page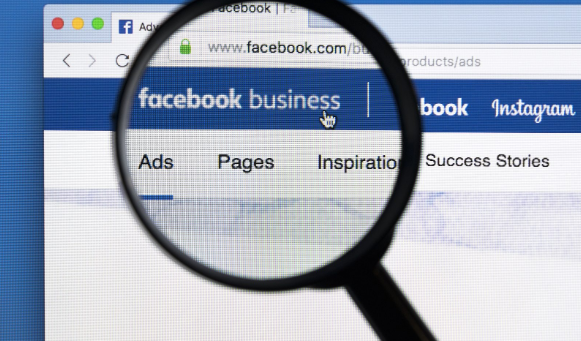 For the sake of clarification, your business page on FB is separate and distinct from your personal account.
Your business page is intended to speak for your brand. This could look similar to your personal account, but it is equipped with special tools for the exclusive use of businesses and similar entities. It contains a feature that allows your friends to "Like" your page and be able to see your business updates in their News Feeds.
With a business page, Facebook can help to boost your business potentials. If you have an existing account for your business or if you have just created one, you can convert it into a business Page. You may need the assistance of a capable Facebook marketing management provider to create a seamless marketing process for you.
2. Claim the Vanity URL of Your Page
Once you're done creating your business Page, FB will assign it with a random number and URL that looks like this: facebook.com/pages/mybusiness/987654321. A URL with this format is difficult to remember. Make it simpler and easier for your friends to find by creating a recognizable vanity URL that looks like this: https://www.facebook.com/muzeummarketing.
To claim or create your vanity URL, you only need to follow specific instructions. Take note however that Facebook will allow you to create or claim it once your business page has acquired at least 25 followers.
3. Use a Beautiful Cover Photo
The picture you'll want to use as your cover photo must conform to Facebook's specifications – 851 x 315 pixels. It is the image people will see at the top of your page. You have the option to optimize your cover photo to make it more interesting to your audience and entice them to stay as long as you comply with the Facebook Page Guidelines.
4. Use a Profile Picture that's Easy to Recognize
Use a recognizable picture as the profile picture of your business page. It can certainly be beneficial to your enterprise. Use your company logo or a headshot of yourself (if you're a consultant or solopreneur) to make your page easy to recognize.
Always be mindful of Facebook's profile picture dimension requirements to make sure that everything you want to be seen is included. The exact measurements is 180 pixels x 180 pixels.
5. Give Special Attention to Your "About" Section
The "About" section is the one that gives visitors a realistic picture about you and your business. It is most often one of the first sections in your page that people will read when they visit your Page. A preview of this section is typically displayed below your profile picture. It is a part of the "Short Description" that you provide in your "About" tab. Your visitors will be able to see its complete version when they click on the tab which is located at the left side of your Page.
You can edit your "About" tab anytime by clicking on it and hovering the section you'd
like to amend and by clicking the pencil icon next to it.
6. Add Milestones
"Milestones" is a feature that allows you to highlight the biggest accomplishment your business has ever made. This can include winning awards, launching or sponsoring major events, making product releases or getting accolades from prestigious organizations. Facebook will have it posted on your Timeline as well as your "About" tab for your visitors to see.
To enter milestones, click on your "Timeline" section then click "Offer, Event+" feature in the page update editor of your page.
7. Recognize the Importance of "Very Responsive to Messages Badge" – Earn It
This is possible only if Facebook sees that you respond quickly to the messages on your page. You need to have a 90% response rate and a response time of 15 minutes over the last seven days to earn this badge. The "Very responsive to messages" badge is an important indicator that you respect your visitors' time and you care about their needs.
8. Pick an Appropriate Call-to-Action Button
The CTA button is a very helpful feature Facebook has added in 2014. It allows a page admin, editor or moderator to let a visitor know what to do after visiting the page. There are seven ready-made CTA buttons you can choose for your visitors to use. These are "Sign Up," "Shop Now," "Contact Us," "Book Now," "Use App," "Watch Video," and "Play Game". You can link the CTA you choose to any website, landing page, video, or contact sheet you want your visitor to go. Just be sure that the content of this destination is closely aligned with your business goals.
9. Customize Your Page Tabs
When you look at your page, you can see that the tabs are set as Timeline, About, Photos, Likes, and More. But it doesn't have to stay that way if you want to change it. Facebook has a lot of other features which you can use to customize your tab. These are sections within your FB Page your visitors visit directly instead of scrolling through the page. If for example, you want visitors to go directly to your current marketing offers, just create an "Offers" tab and have it linked directly to the marketing section of your web page.
To create a custom tab, simply sign in, click the "More" tab, and choose the "Manage Tabs" to see a drop down menu that contains titles of activities you may want to use as a custom tab.
10. Boost Your Visibility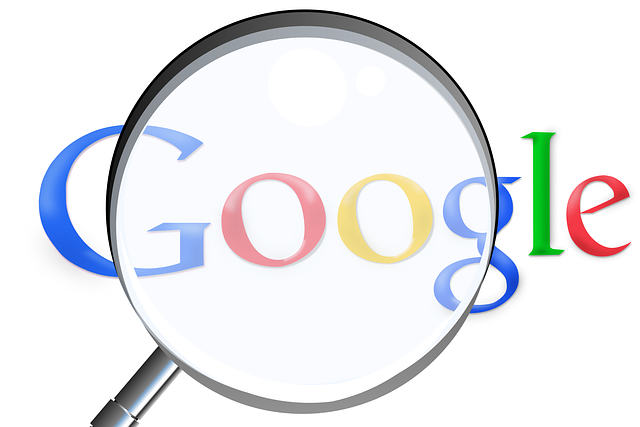 Give Importance to Quality More than Quantity
Many people are curious about how Facebook influences our audience. Do we need to post more frequently in order to reach more people?
There's really no solid basis for you to conclude that posting frequently on Facebook or other social media platforms can make you more visible online. The real determining factor that can make your posts visible in users' News Feeds is the quality of your posts. You may posts dozens of content in a day but people will hardly notice them if they don't make any sense. Quality posts may be rare but they become visible because they grab people's attention.
It's not really necessary for you to overwhelm your audience with content on Facebook. Just make sure the content you intend to publish is useful, interesting and relevant to your audience.
Consider Good Timing for Your Posts
Does proper timing matter when you post content on your Facebook Page? Of course it does. But timing here is not just about a definite time for posting. It refers to the time when a majority of your audience are active on Facebook. This increases your chances of connecting to them to let them know of your insights.
You need to do some research about your audience's habits to be able to have an idea of the times that they can be reached. But some observers say that generally, the best time to post content on Facebook is 3:00 P.M. on Wednesdays, 12:00 Noon – 1:00 P.M. on Saturdays and Sundays, and 1:00 – 4:00 P.M. on Thursdays and Fridays where engagement rates can increase by 18%. The observers further added that click through rates reach their peak during weekdays from 1:00 – 4:00 P.M.
According to a research conducted by SurePayroll, the worst times to post what's on your mind on Facebook is before 8:00 A.M and after 8:00 P.M. on weekends.
Again, these observations are just references and can't be applied holistically because the social media habits of people can differ in every region. You really need to do your homework to know your audience's social media browsing habits.
Post the Best of Your Blogs
As a marketer on social media, it is your obligation to keep your Page updated with content that's interesting, helpful, relevant or even entertaining. Populate it with the best blogs posts that can provide your visitors with solutions and useful information.
Provide Complete Meta Descriptions of Your Blog Posts
When you post a link of any content on Facebook, the platform automatically pulls the title, an image and a few lines that resemble a brief description of a content. This description is the meta description of the content of a web page. It's the same description you see on a search engine results page which gives you an idea of what the page is about.
In the absence of a meta description, Facebook will pull in the first few lines from the the page. Since it might not be very descriptive of what the page intends to tell, you must always provide your content with compelling meta descriptions to let your visitors know in advance what to expect when they visit your Page.
Do Not Include Links in Your Post
When you post links in your posts, you must remove those as soon as Facebook displays their title and meta description on the page. This will keep your copy neat and well organized.
You Facebook Page is your "real estate" in the platform. You should keep it neat by getting rid of unsightly text that can't contribute a thing to attract visitor attention
Post Compelling Visual Content
Facebook recognizes the importance of visual content not just because they tell stories but because they can easily capture people's interest. Facebook posts that have images get 2.3 times more engagement than posts that don't have images. It's the reason why the platform designates photos and videos special storage sections for every account.
Make your Facebook marketing strategy more engaging and interesting. Post compelling visual content. It is also a nice way of populating your "Photos" and "Videos" tabs. These are nice places where your visitors can stay while they are in your page.
Format Your Images According to Facebook Guidelines
Facebook accepts most types and sizes of images, but you need to format the ones you post in order to provide a pleasant user experience. Here are the image dimensions that will make you compliant with Facebook's image formats:
Cover Photo – 851 pixels wide by 315 pixels tall
Profile Image – 180 pixels wide by 180 pixels tall
Highlighted Image – 1200 pixels wide x 717 pixels tall
Shared Image – 1200 pixels wide by 630 pixels tall
Shared Link Thumbnail Image – 1200 pixels wide x 627 pixels tall
Post Relevant Videos on Your Page
The number of Facebook users who like to watch videos on the platform is increasing. This is reinforced by the fact that over four billion video views happen on FB every day. It is but a conservative figure compared to the eight billion daily views announced by other sites, but we prefer to believe the first because it is more credible, and one million lower than the 5,000,000,000 average daily views on YouTube which is a pure video platform.
This is a clear indication that the videos' power to engage is way stronger than text. You should leverage this in your marketing campaigns in order to leverage its capability to obtain better rankings and improved visibility.
Use Facebook Insights
This is an internal analytics tool Facebook users can utilize to measure and analyze their presence within the platform. It is a source of analytics data Facebook provides to allow Page admins to get the amount of page visits and engagements. It is a Facebook marketing management tool that can help you get a clear idea which of your content is performing well and which don't quite get audience attention.
Schedule Posts in Advance
It is not uncommon for marketing people to scramble for content to post on Facebook. After all, posting is just a fraction of the daily activities we need to attend to including meetings, administrative tasks, creating reports, etc. For this reason, it would be prudent for you to schedule your Facebook posts ahead of time.
There are a lot of free social media content calendar templates you can use to plan your posts in advance. It can give you enough time to think of content or rectify them if necessary, without feeling pressed for time.
But even if you are scheduling your posts in advance, you should not forget to reach out to or interact with your fans on a regular basis. This would be your way to earn the trust of a market you had long wanted to get in touch with.
Add a Facebook Button to Your Website and Blog
Placing a Facebook button on your website or blog can encourage your site visitors to visit your Facebook Page and connect with you.
The "Follow Us on Facebook" button on your website or blog helps to make it easy for the visitors of your website to Like the Facebook Page of your business with just a click of a mouse and without leaving your site. It also displays the number of Likes your page has garnered.
Subscribe to the Official Blog of Facebook
You might wonder what it is for, but Facebook's blog actually works as the platform's bearer of future announcements. By subscribing to Facebook's official blog, you will be among the first to know of new features and developments the platform intends to implement. Being aware of the latest announcements can give you a competitive edge because it will give you the chance to be the first to use new tools.
11. Advertise on Facebook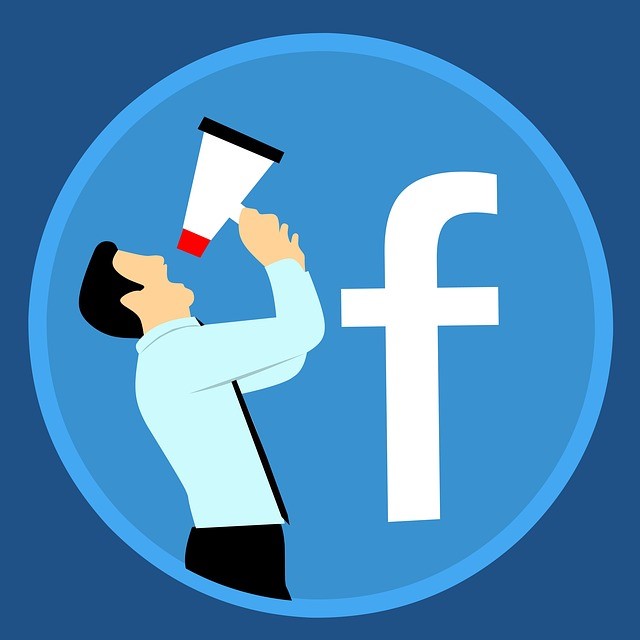 Choose the Appropriate Advertising Tool for your Business
Facebook gives its users the option to use one of its two paid advertising tools: the Ads Manager and the Power Editor. The Power Editor works perfectly for big advertisers who want to have greater control over a lot of campaigns.For small and medium businesses, the Ads Manager would be their best bet for advertising their wares. Determining which advertising tool to use is quite easy. Just base your decision on the size of your company and the number of ads you plan to run at a given time.
Use Audience Insights to Help You Know More About Your audience
The best ads published on Facebook are carefully crafted and high-quality. They also look relevant to users that they don't appear odd in the user's FB environment. This is because the publisher did well enough to know their audience. You too can make this possible with Audience Insights. This feature is part of the Facebook Ad Manager that you can see at the left-hand side of your navigation.
This tool helps you learn a lot about your audience and allow you to target your ads better. By knowing your audience, you will be able to create content that's appropriate for them and eventually win their trust. It's not an instantaneous process and it requires a part of your investment and time. But you need to get through it in order to enjoy the benefits of marketing on Facebook.
You don't need to be a marketing guru to market your brand at Facebook. But there are certain tricks that you need to learn to make your work effectively seen by the right people at the right place and time. Make it your mission to be visible in Facebook this 2020. Let a proficient provider of Facebook marketing services do the work for you.
Call us at (303) 466-3055.