Your business may be small and local, but you can make stand out amid competition with a business website that works to attract an audience you can convert into customers.
Of course you need to be visible online in order to be seen by your target market. Hence, you need to implement effective SEO strategies that can bring your site to the top of search engine results. Your rank on local searches plays an essential role in the number of customers your business can find online. According to a survey, 85% of consumers find local businesses through the internet.
Granting that you have already implemented local SEO for small business on your website, how would you know that each of your strategies is serving its purpose? Well, you wouldn't really know unless you conduct a local SEO audit.
An SEO audit is designed to discover your site's strengths and weaknesses. It works to help you see elements that work to make your site visible and those that you need to improve, change or abandon. To keep things less complicated, here are some of the most important things you can do to conduct a local SEO audit for your website:
Check Your Title-Tags and Meta-Descriptions

The content you place in your title tag and meta description has an influence on how certain pages of your website rank on search results pages.
When conducting an audit of your meta-data, do a search using some of your site's major keywords. This should make you see top results that display title-tags and meta descriptions that contain your primary keywords together with the location of your business. Specifying the city/state of your business in your title tag and meta description can help you get a good ranking in search results when someone uses those terms in their search. Just be sure to follow Google's guidelines on character count to protect your meta-data from getting truncated.
If you are not able to see your website at the top of the search results, this means you need to do something to improve your meta-data.
Check Your Google My Business Listing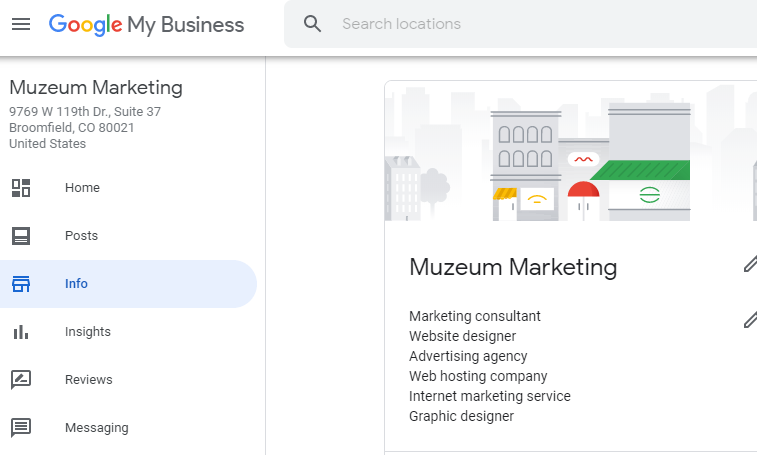 Having a website for a local business regardless of size is now a must. But even if you have one and you're not having it listed on Google My Business, there is still something that you need to do to connect with your local market. The ability of a business to get customers from the virtual market starts by being seen online.
By having your business listed at GMB, you're actually giving potential customers important information that lets them know your business name, address, and phone number. Your GMB page can also give information about products and services you offer, your business hours, and possible ratings from review sites like ReviewBuzz.
When checking your Google My Business account, make sure that you have entered the correct information as these will be the ones used by your customers should they decide to contact you. You also need to follow Google's guidelines to avoid penalty. You may use Google Guidelines checker to make sure that you are listing your business based on the guidelines imposed by the primary search engine on the web.
You should add your GMB and Google Maps URL to your site to help Google identify it when the search engine ranks your site for keywords.
Check Local Directory Listings

If you are a frequent searcher of information on the web, you might have noticed that the top of the search engine results pages often display Yelp, Trip Advisor, Home Advisor, Foursquare or other directories. These are websites that can help to make your local business visible to your targeted local customers. First, have your business listed on any or all of these local directories. The next thing you will do is conduct a citation analysis to make sure that all the information you entered in local directories are accurate. There are three main objectives of a citation analysis:
Quantity – It allows you to know the number of citations you get compared to closest competitors. The greater the number of citations your competitors have, the higher is their chance of affecting your rankings.
Quality – The quality of local directories your site is listed matters. Be sure to enroll your site on high authority local directories in order to get ranked favorably.
Consistency of NAP – NAP stands for your Business Name, Address and Phone Number. You must have them listed accurately and consistently on every local directory. It works not only to make engines give information that points only to your website, but to lead them directly to your door.
Check Your Social Pages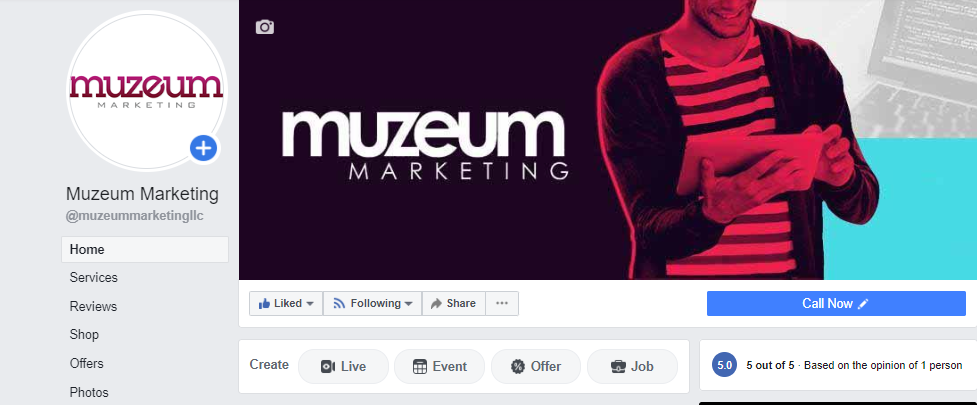 Undeniably, social media is presently making a huge impact not only on how people connect to each other but also on how businesses market their products or services. Nowadays, a strong social media presence can certainly help you to get more customers. It's a place where large numbers of people converge – a market waiting to be utilized.
When you do an audit of your profiles on Facebook, Twitter, LinkedIn, Pinterest and other social media platforms, be sure to see the most important information about your business. This includes your business name, address, and contact number. Don't forget to share on your social media pages stories, images and other content in your website that offer help to solve problems of your target market or keep them updated with new solutions.
Appoint someone to take care of your social media posts in order to establish consistent interaction with customers and eventually earn their trust.
Check Backlinks and Do Spam Analysis
The quantity of quality backlinks your website gets from other sites is a fair determinant of your site's ranking on search engine results pages.
Running a backlink analysis is not a complicated task and it only takes a few minutes. There are a lot of tools you can use to perform this task, and one of them is Moz' Open Site Explorer. It is a free online backlink analyzer that only asks for your website URL and a click on the "Search" button. This will enable OSE to produce a list of backlinks your site got from quality sources.
Aside from the backlink analysis, OSE is also able to determine the spam score of your website. A spam score of less than 3 would mean that your website is within Google's standards. It is said to keep you safe from penalties.
These are the simplest tasks you can do to perform a local SEO audit for your small business website. While these are of great help to make you identify the strong and weak areas, a comprehensive audit for local SEO for small business would be more appropriate to put your site to perfection. Incidentally, it also needs more complex procedures that need the experience and expertise of a professional SEO and web development company like Muzeum Marketing.
Call us at (303) 466-3055 for your SEO and website development needs.