It's October and once again, people are looking forward to a great pre-Christmas holiday – the Halloween.
Despite the COVID-19 scare that haunts not only the U.S. but the entire world, most American families are excited and willing to celebrate Halloween. In fact, results of a survey conducted by Proper Insights & Analytics for the National Retail Foundation suggests that over 148 million adults in the U.S. plan to get involved in Halloween-related activities.
This is an interesting development. It goes to show that even in the presence of a prevailing health threat, people are still willing to celebrate Halloween to pay respects to their departed loved ones.
For retail businesses like yours, a celebration can translate into sales. According to the NRF, the Halloween spending for 2020 is expected to reach $8.8 billion.
The later part of September and early October is the proper time to launch a Halloween marketing campaign. In fact, more than 40% of people who plan to celebrate Halloween start their shopping 40 – 60 days before October 31.
As a commodity retailer, you should start implementing strategies that can keep your business visible online this early. It makes people see what you can offer, but you need to do more.
Promoting your products or services on social media is an effective way to do it, and Instagram is one of the best platforms that can help you attain your Halloween sales targets. For best results and to make your social media marketing campaign right the first time, you should seek professional assistance from a social media marketing agency with years of experience in this field.
Why Instagram?
Instagram is a popular free photo and video sharing social networking app owned by Facebook. It is specifically intended for mobile devices like iPhones, iPads and tablets. Like Facebook and other social networks, Instagram allows users to interact with other users by following them or by being followed by them.
Instagram has grown immensely popular over the years. In June 2018, it has garnered one billion monthly active users with more than 500 million active users using the platform every day. More than 71% of active Instagram users are under 35 years of age. It is the perfect demographics any marketer would want to target for Halloween.
There's a lot of good reasons why you must make Instagram a vessel for your Halloween social media marketing journey. Here are some of the most helpful Instagram marketing ideas you can apply for the Halloween 2020:
1. Switch to a Business Profile
If you are a retailer or marketer, changing your profile from personal to business certainly has a lot of benefits.
A business profile has a clickable contact button that allows your followers to get in touch with you directly from your Instagram page.
It allows you to create Instagram ads and publish them without having to use Facebook advertising tools.
A business profile allows you to access Instagram analytics tools known as Insights. These are applications that provide information about the impressions and performance of your posts.
2. Apply Halloween-Themed Decoration in Your Store and Instagram Profile
As kids, all of us have experienced the thrill of seeing storefronts that are decorated for Halloween. The spooky atmosphere and the thrill that goes with it helps to give people the urge to celebrate – and buy. You should set this theme in your physical store to emphasize the meaning of the occasion and inspire people to make a purchase.
The same goes with your Instagram profile. Give your it an air of the Halloween atmosphere by posting a temporary cover photo that looks quite eerie. If you have photo editing skills, you can tweak your profile pic to make it appear bewitched or haunted just so you can send the Halloween message across to your followers. Just be sure to put your profile back to normal when the celebration ends.
3. Introduce Halloween Fun in Your Page with Spooky Photos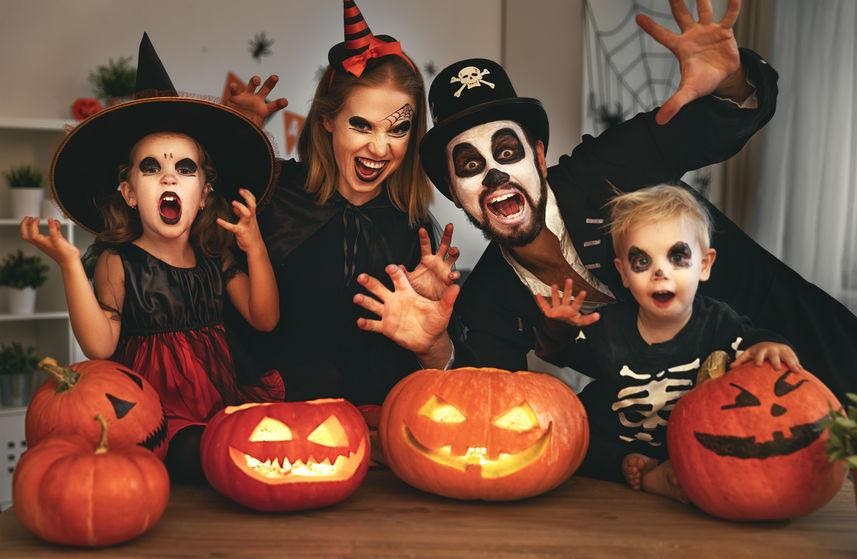 Getting audience attention is a fundamental element of marketing. You should do the same in your Instagram page to tell your audience that Halloween is in the air. Posting Halloween-themed visual content will give you a higher potential to get noticed. It's not too complicated especially if you have the right tools and sufficient time to create the images.
Use your imagination and creativity to conceptualize images. Be sure to post at least one spooky image every day until the day of the Halloween. If you find it a bit complicated, you may ask an experienced provider of social media marketing services for assistance.
4. Offer Irresistible Halloween Discounts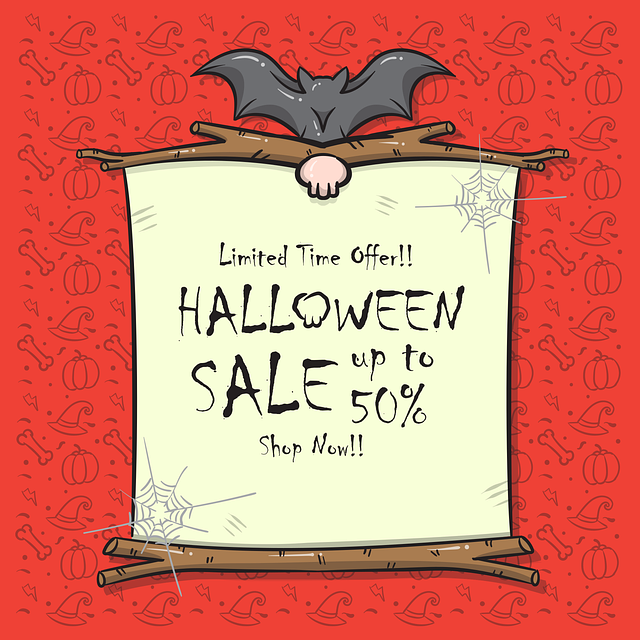 Halloween is similar to Christmas in certain ways. And since most people go out to buy goods to celebrate the event, they expect retailers to offer special discounts. Take this as an opportunity to drive sales by reducing your prices.
You don't have to worry about the reduced profit per item. The volume of sales you make will still allow you to get a good overall profit and reduced inventory and storage or holding cost. At the end of the day, you will know that your Instagram marketing is making everybody happy.
5. Host a Spooky Photo Contest
It might be an overused promotional tactic but hosting a photo contest still works especially on occasions like Halloween. It is a time people can wear silly costumes and put spooky decorations in their rooms without getting out of place. They sure would love to take photos of themselves feeling out of this world for once, and the thought of someone giving away a price for a photo of their eccentric appearance would offer more fun.
You shouldn't miss hosting a photo contest during Halloween. After all, showcasing photos is what Instagram is all about.
6. Post Compelling Product Teasers
You can actually sell on Instagram just by posting product teasers on your pages. Just be subtle with your approach. Describe your product and let your followers understand that you're promoting them for Halloween.
Never be too pushy with your pitch. Instead, make your followers an offer that will awaken their sense of urgency, like "50% off for the first 50 customers" on a number of different commodities.
7. Create Sponsored Ads
Sponsoring ads on Instagram is a healthy marketing practice. Additionally, the platform gives you the ability to control your spending because it allows you to set an ad budget.
Sponsoring Instagram ads is a whole new way to promote your product on social media. It allows you to showcase your brand to any Instagram user who fits your demographic, and convert top-performing posts into sponsored ads.
The virtual world is a vast marketplace you shouldn't underestimate. It's capability to level the playing field makes the virtual market a great place for small and medium enterprises. As a business, you must make your presence felt here. With the help of a capable social media marketing agency, you'll certainly be able to get in touch with your potential customers.
Like Facebook, Instagram is an economical yet effective way to market your products or services online. It is one of the few effective tools that can help to propel your business to success. Make Instagram work for your business this Halloween. Seek the assistance of an experienced provider of social media marketing services to make it happen.
Call us at (321) 341-9090.