It is not unusual for owners of small businesses to hear the importance of marketing on social media and developing a plan to make it happen. Well, it is something you should seriously consider. Social media is currently having a huge influence in the market and using it as a platform for one of your marketing strategies can help you to achieve success.
Most if not all business managers agree that social media is playing a great role in current market trends, but they don't quite understand personal branding and its importance social media marketing. A great personal brand can be your best instrument to win audience trust. It works to build you up and be recognized as an influencer or industry expert.
You should start to build your personal brand on social media. Make it easier for you with help from experienced professionals like the social media marketing Melbourne FL experts.
Understanding Personal Branding
Even if you don't consider yourself as a brand, fact is you really are. The present age and society actually considers each one of us as a brand. Individuals have their own brands and if you are a business operator, manager or owner, you are certainly a brand in every sense.
If you want to be known for your personal branding, you need to manage your ways with emphasis on how you behave in the presence of other people. It's about how people see you that constitutes a big chunk of your personal brand. You might not have formally established personal branding for yourself, but if you count the ways you interact with your business prospects and customers and the way you want other business owners to see you, you are subconsciously establishing your personal brand.
This is how Amazon founder and CEO Jeff Bezos explicitly describes it: "Personal branding is what people say  about you when you leave the room."
All your actions, deeds and pronouncements, whether done online or offline works to form your personal brand and shape your reputation. You should take personal branding seriously. After all, each one of us are our own brands.
Social media is a stage that allows you to share information regarding your personal brand. By doing so, you are indirectly helping your business because you  and your personal brand are associated with your enterprise no matter how independent your company is. Social media is a great platform to showcase your personal brand online. When you incorporate the two to promote your business, you will discover:
Why Personal Branding is an Indispensable Aspect of Social Media:
Increased Recognition for Your Company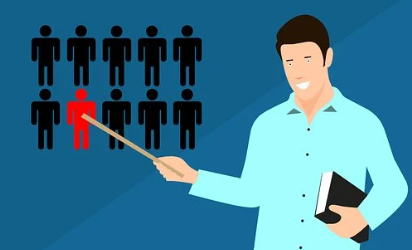 Businesses that are associated with a strong personal brand are more popular and highly visible online. Anyone doing a research on you will also find your brand on search results. This can bring your company increased recognition.
Gain Reputation as an Expert – This is Beneficial to Your Business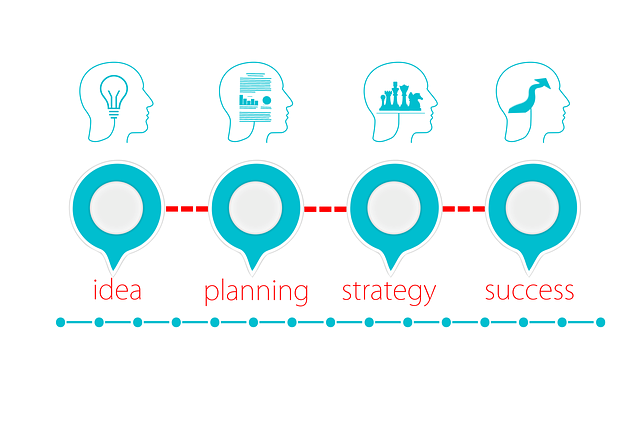 A strong personal brand can help to make you recognized as an expert in your field. The perceptions, insights and opinions you share on social media are strong elements that make up your credibility that people can relate to your company.
Increased Opportunities for Leadership

In this day and age, thought leaders are recognized and given opportunities to lead. Many of them even get the attention of company owners and managers.  One way to find leadership opportunities is to first establish a strong personal brand online with the help of social media.
More Chances for Partnerships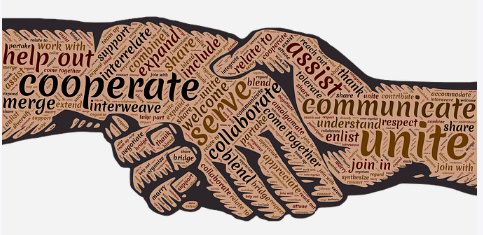 The internet has made it easier for information and entities to be found online. Being recognized and known as an expert through your personal brand, many entities will reach out to you and try to offer business partnerships with your company.
Greater Value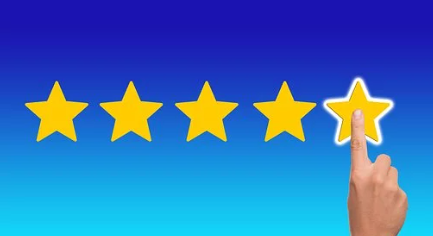 A strong personal brand that is incorporated to your social media strategy can boost your online visibility and enhance your company's value. It even helps to increase the demand for your brand. Results of a 2012 survey conducted by Nielsen suggests that 92% of consumers trust the recommendations of other people regardless of whether they know them or not.
The business world is a place where managers and customers are the primary citizens. As a business executive, it is important for you to establish a strong personal branding and consistent social media presence. They are effective tools to let people find you and make them see a healthy company associated with your personal brand.
You can optimize your on social media with professional guidance from experts like the social media marketing agency Florida businesses prefer.
How Would You Build Your Personal Brand with Social Media?
Building a personal brand on social media is not an easy task. It requires diligence, commitment, and consistency, but it can help you find the right market and the right opportunities for your business. Here are the most important steps you can do to ensure an effective social media online branding for your business:
Create / Update Your Social Media Accounts
The first and most important element you can consider when building your personal brand is to determine which social media platforms can serve you best. This should be a platform where your targeted audience is present. If you have any old account you're no longer using, delete them to ensure that no questionable content from the past can't spoil your image. Furnish your new accounts with complete and accurate information as each on of them is an essential element of your personal brand.
Identify and Define Your Area of Expertise
Each one has an skill that sets them apart from the rest. As a business manager, you should clearly state your expertise as it will serve as a yardstick your followers will use as basis for considering your as a leader in your field of endeavor.
Share Content Regularly
When social media was just a budding branch of the internet, the frequency of your posts can determine the volume of engagements you get. It is no longer true to this day because people on social media have realized that over-posting is after all tiresome and annoying.
As a social media user and enthusiast, you want to get in touch with your audience as often as possible. But you must learn to identify the line that divides open communication from oversharing. Limit your posts to three to four times per week to keep that line of communication interesting.
Create or Curate Engaging Content
Curating or reposting content of other people is not a bad idea you can even use it for your personal branding goals. But there's more to personal branding than reposting. One important thing you need to do to keep people aware of your personal brand is to share content you created yourself. It can help to demonstrate your expertise. As much as possible, show your audience your knowledge of the latest trends in your niche. You may also delegate this job to professionals like the social media marketing agency Florida business owners favor as it can lighten your load.
Creating engaging content can be accomplished in a lot of ways, and it does not prevent you from taking a different approach when choosing a content to share with people on your network. Remember, it's not bad to talk about your achievements once in a while, or even add little pieces of your personal life. After all, that's what social media is basically about. Providing your audience some information of who you really are is an important aspect of personal branding. Just make sure not to overshare your personal details to prevent your pages from looking like a diary.
Import Your Contacts
Social media is an amazing thing. You might be amazed to know that it is even bigger than the real world you're living in. You might even wonder how many strangers you have actually befriended on social media. But despite of the size and number of people who follow you, there could be a lot more, only they're staying in your phonebook, Gmail, or Outlook. These contacts are potential customers. Import them into your social media networks to make sure that all of your contacts are part of your social media circle.
Keep Your Posts Positive
The best thing you can do to create a convincing personal brand on social media is to create an excellent image on each social media platform you're enrolled at. One effective way is to create positive posts, and to refrain from posting negative content including abrasive comments about a religion, race or political points of view. Things like these are offensive to some people.
If you really have that desire to express your thoughts and feelings about certain things, consider creating a separate personal account for those. Dedicate your professional account only to building a good personal brand.
Join Groups
Social media platforms like LinkedIn and Facebook are virtual places where groups on specific topics, niches or industries thrive. Many of these groups are open for membership and you can join them. Group pages on social media offer opportunities for sharing ideas, insights and solutions. They can help you build authority around your area of expertise and personal brand. Just remember though that those opportunities aren't just for you but also for your competitors who are looking to build their brand in the virtual market.
Once you become a member of a social media group, take advantage of your opportunity to offer your ideas and insights. Converse with other members so that you'll be recognized. Being active on social media groups is an effective way to be known for a personal brand.
Be Consistent with Your Voice, Tone and Image
As much as possible, stick to the persona you want to project. This will bring you lots of followers as there will always be people who see your point and appreciate your insights. Remember, consistency is an important aspect of personal branding and audience trust.
To achieve consistency, develop your own brand guidelines to remain steadfast on the image you want people to see. Avoid posting images or content that don't match with your brand's voice as it can quickly tarnish your reputation.
Learn the Ways of Influencers
Influencers are social media personalities that have a lot of following from members of the same platform.. They may be celebrities or perceived as industry experts, that's why their opinions matter on social media. Working with influencers can certainly help to get your brand exposed but you need to develop relationships with them first.
Reaching the status of an influencer can be an ultimate reward of building a personal brand. To make it possible, do your research for the top influencers in your locality. Study their networks, observe their posting habits and analyze their content to determine how to do a better job. Be attentive to their followers' general response to influencers' posts. Study their personal branding strategies and learn how they execute those. These can help to make you an influencer yourself
Creating, developing and finally establishing a personal brand on social media is a gigantic task. It needs lots of research and consistent practice in order for you to succeed. It isn't just about having your personal information known. It's about what you stand for and what your followers expect to see in your pieces of content. Strive to continue learning and learn your lessons as you go along and make adjustments accordingly. Shorten your learning curve by working with professionals like the social media marketing Melbourne Fl specialists at the first stages of your project. These will will surely get you a long way on your social media marketing journey.
Call us at (321) 401-7700.