Since the advent of social media, we have developed many new ways to use it. From its original goal of connecting people, social media has evolved into something many of us didn't see coming. It developed into a giant market that helps businesses garner leads and sales. For this reason, the term social media marketing and social selling emerged.
What is Social Selling?
Social selling is an online marketing strategy. It is the technique of using social media to connect and interact with prospects and existing customers with the goal of selling goods or merchandise.
Before the advent of social media, a lot of people did direct marketing to garner sales. When social media arrived, a new way to play the marketing game also came. Marketers have found a way to use social media to connect with a targeted market and win its trust – then sell their products. 
Today, social selling is accepted as a normal part of social media. Even major brands are using social media to promote their products. According to a study, more than 70% of social sellers outperform their peers who don't use social media for marketing.
If you want to launch a flawless social selling or social media marketing campaign for your business, you should do it with the guidance of trusted professionals like the Colorado digital marketing service.    
Social Media Marketing vs. Social Selling
Many people think that social selling and social media marketing are the same, but they're not. 
Social media marketing refers to the process of promoting a product across a brand's social media platforms. They do it by sharing videos, posts and other forms of content to make people aware how that product can solve a problem. It is a part of a brand's overall marketing strategy.
Social selling, on the other hand, relies on interaction as a way to develop a relationship with prospects. Here, you'll need to interact directly with your prospect or leads to promote your product. In short, social selling is the social interpretation of cold calling.
Use social selling to introduce your brand as a solution to your social contact's pain points. Do it right with help from an experienced digital marketing agency like Muzeum Marketing.
How Social Selling can Benefit Your Business
Because of its being too assertive, many marketers hesitate to give social selling a try. Yet, with the right strategy, it can deliver several benefits, these are:
1. Social Selling Helps to Build Trust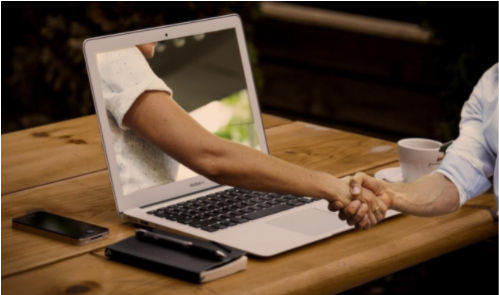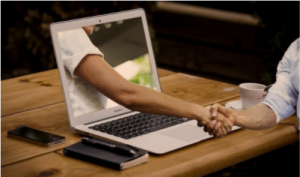 Trust is an indispensable element in any buying and selling relationship. To be able to sell, you need to establish a personal connection with your prospects and build a lasting relationship with them. It includes answering their questions promptly, and offering them valuable resources to solve their pain points. This will make you win their trust and eventually, their patronage.
2. It Helps to Shorten the Sales Cycle
As a marketing person, you know that keeping up with sales cycles is one of your most challenging tasks. Slow cycles happen and when it does, you have to go through tough times. This can only mean one thing: You need to double your efforts in building relationships to garner sales.
Social selling can help you cut down slow cycles more effectively, and with lesser effort. Through product offerings on social media and by interacting with your target audience, you'll be able to let people know how your brand can help to resolve their problems.       
Contrary to cold calling which requires you to start from scratch to build a relationship and make sales, social selling allows you to offer solutions to problems you have at the moment. This may just end up in sales.
3. Social Selling Helps You Reach More Buyers with Lesser Effort
Social selling has a special quality that gives it an edge over most common marketing strategies: It allows you to offer your solutions to prospects at critical points in their endeavors. In effect, you'll be able to get leads without going through the steps of a typical marketing cycle. 
One fine example of social selling would be joining forums of people with problems you can offer solutions to. This can certainly help to get you the right prospects quicker.
Make it possible with guidance from Muzeum Marketing, a Colorado digital marketing service professional.   
4. It can Give You an Edge Over Competition
If you are doing social selling, you will certainly have an advantage over competitors who aren't doing the same. But you should expect that they'd be doing it soon. It's always better to be one or two steps ahead as far as marketing is concerned. The reason? You must be the first to earn the trust of consumers to win their loyalty and patronage. People who trust you will recommend your brand to their friends and contacts – for free.
What are Effective Social Selling Strategies
Now, you may have understood the value of social selling in marketing. To make a good start, here are some pointers you can consider:
Identify Your Audience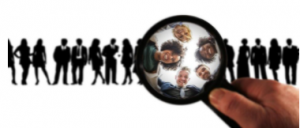 Like any endeavor, the first thing you should do is know your target market and understand its behavior. Some of the elements that you need to  recognize about your audience include:
Their age range

Their interests and likes

Other demographic information such as gender, employment status, studying, etc.

The social media platforms they use
Optimize Your Profiles
Once you have identified your target audience and are sure what social media platform they're using, you should optimize your profiles on those platforms. Post regularly and comment or like your contacts' posts to let them know you see their value. This helps to enhance your visibility and build a relationship with prospects.
Choose the Right Groups
Forums, groups, and social media pages are places where you can find people who have questions you can answer, or problems you can offer solutions to. You may also join location and industry-specific pages, as these are places with topics you can certainly relate to. 
Avoid Making Hard Sales
Social selling may be a form of direct marketing, but you will lose its positive effect if you apply hard selling which is an unwelcome  approach for many people. You don't need to spam your contacts' direct message boxes with your latest product promotion or information especially if they are still your prospects. 
The main goal of social selling is getting prospects to trust you. Some of the best ways to do it would be:
Answering specific questions

Address people's questions with a link to an informative resource

Liking people's positive or helpful comments on posts
Apply Social Alerts
Social tools like Google Alerts, HubSpot and SocialSprout are applications you can set up to know if people are using your keywords in their posts. These keywords can include your company or business name, your products or brand, or industry trends that you want to monitor. 
Be Consistent
Like other digital marketing strategies, social selling requires consistency to be effective. This means you should be consistent in posting, liking, responding, and interacting with people in your network to get results. While results are not instant, you will get these by cultivating a relationship with your contacts. It will culminate in trust. Once you 're sure you have it, social selling will be easy for you, especially if you do it with the help of an expert digital marketing agency like Muzeum Marketing.