A report from Moz.com reveals that Google Images is getting a share of 26.79% of all online searches. This is incredibly seven times more than YouTube and 10 times more than Bing and Yahoo searches.
Source: https://moz.com/blog/state-of-searcher-behavior-revealed
The traffic from Google Images is enormous, but many operators of e-commerce websites might not be aware that there are advantages of using this channel. Combine this massive traffic with the recent update in Google's Images search algorithm and you'll see a goldmine for e-commerce sites. Some of them could be sitting on this treasure at this moment without knowing what's happening. The update works this way: It funnels traffic off of Google to the website that hosts the image instead of displaying the image on Google itself.
What's New with the Updated Google Image Search?
The image search of Google is one of the search engine's consistent features. It gained people's attention in 2001 when users broke the internet in search for the green Versace dress worn by Jennifer Lopez. It was the time when Google began to seriously improve the image search service until it became a massive image library that it is today. Conservative estimates reveal that Google has indexed about one trillion images to date. Google's image search feature gained further attention from internet users when Google and Getty Images announced a partnership. The reason for this, according to a press release, was to provide better experience to Google users and visual content creators.
"It was part of Google's effort to establish a connection between users and helpful websites," Google's Danny Sullivan tweeted. "Today we're launching some changes on Google Images to help connect users and useful websites. This will include removing the View Image button. The Visit button remains, so users can see images in the context of the webpages they're on," Mr. Sullivan explains.
Sullivan's statement sounded like a normal SEO talk on the surface. This is especially due to the fact that most of the media's attention was centered on Google's removal of the 'View Image" option and replace it with the "Visit" option which carried the change that only a few noticed.
The change really looks insignificant and even hard to notice, but if you look at it with a bit of curiosity, you will see that that the shift has a lot more to offer than the way it looks. Google's removal of the "View Image" option and replacing it with the "Visit" option is a move to change our concept of searching Google via image search. It's a move that allows you to rank for the top of Google image search in order to attract traffic. You may not know it, but according to a survey conducted by Power Reviews, 72% of search engine users look for images before deciding to make a purchase.
This implies that when a user visits your site via a search engine, they may have started their search with Google Images. Another significant element brought by this change is when someone wants to download an image, they need to click through your website first and get an opportunity to sell to them. In the past, people never received a chance to see your brand even if they can be seen on an image that belongs to your site. Google's new image search utility is actually creating an enhanced channel to enable E-commerce sites to acquire customers.
To illustrate to you how it works, let's assume that you are searching for a pair of trekking shoes for your summer hiking. You're looking for a pair that looks compact and strong so you decide to do your search via Google's image search. This would be the front page result of your image search:
If you examine the images, you'll see that none are branded and the results page doesn't display any ads. It actually allows you to choose the pair that suits your needs. Try to click on an image and you'll see an expanded version of the image that offers an option to Visit (site), Save, View Saved or Share.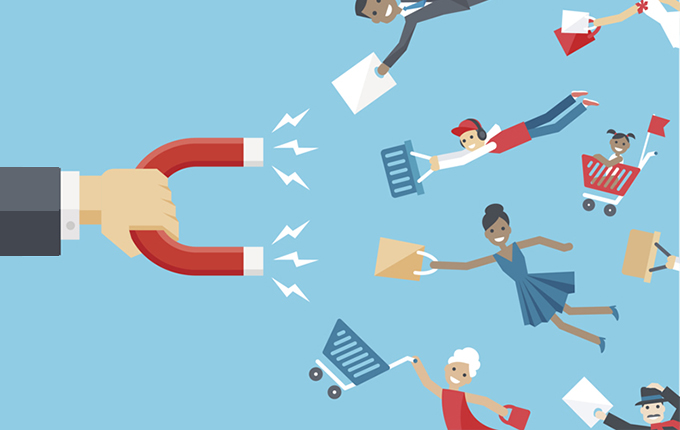 If a user chooses to visit the site, it will make the website generate traffic by way of Google's image search. At this point, the website should take advantage of the user's mood to buy by having the images attached to a product page that makes a call to action like this: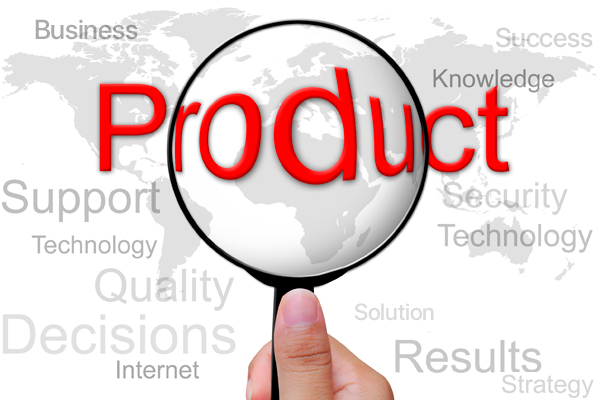 Based on the results, you will see that the images are at the top of Google's image search. With that said, there's a good chance that a lot of sales have been made through this exact path. But interestingly, it isn't in the top of Google's search results page.
To see this image at the top of Google's image search indicates an opportunity for even smaller brands to be able to do the same. E-commerce marketing professionals who want to create a new place to generate sales should focus on the SEO of their product pages. Because Google's new image search has made it possible for marketers to rank on an image search, your website would be able to generate more organic traffic with SEO optimized images. This can bring added revenue for your business.
Here are quick hacks that can help you start the SEO on your images:
1. Optimize File Names and All Alt Tags
Google looks at your site's code to know if there are images that provide value to its pages. When you optimize your images for SEO, you must ensure that the products on your site have alt tags and descriptive file names. A fine example to this type of image would be:


When Google crawls your site and bumps into a series of numbers with a .jpg at the end, it tells you that it sees an image. But if you supply your image with a file name such as corgi-puppies-adoption-nyc.jpg, it will prompt Google to assess the contents of that image and rank it accordingly. This is partly a guarantee that your image will be displayed on Google's image search results.
A descriptive filename works like a keyword and alt tags tell Google what images contain. Alt text or alt tags for that matter are embedded in the HTML of a website. When Google crawls that site, it sees the image.
Look at this example from the trekking shoes page:
If your site is built on WordPress, it would be easier for you to set or change the file names and alt tags of your images. Just select any of the uploaded images and this menu, which allows you to change your alt text and file name will appear automatically:
2. Use Images that are Unique and Interesting
Use original images that are not found elsewhere on the web. Relevant images that stir the interest of users have better likelihood of getting clicked on.
Catch the attention of image search users by uploading interesting images for each page on your website. It would even be better if you invest in a professional photographer to be able to produce quality images that are relevant to your business.
3. Utilize User-Submitted Images
Social proof is one of the best factors that make people trust your website. This will help to improve conversions.  It comes in the form of testimonials, case studies or survey results. Most modern brands use these to convince the market of the efficacy and usefulness of their products.
Modern online marketing specialists have seen the importance of social proof as a way to drive audience engagement and sales. They use social proof to overcome skepticism which is typical among internet users. They attain this objective by strategically utilizing user-generated social proof images across their sites.
To do this, you should engage with your audience on social media platforms and start finding user-generated images by encouraging users to upload images that prove how your product helped them. Upload user-generated images in the right pages and be sure that you have the legal rights to use them. This will certainly help to boost the SEO of your images.
4. Reduce Load Time of your Images
The attention span of website users is becoming shorter as technology evolves. With that said, the loading time of images on your website should be able to beat that short attention span. Page speed actually plays a huge role in SEO. Quick-loading images contribute to a user's overall experience and Google notices them.
Images are the largest elements website users need to see. They have a tendency to slow your product pages down. You can overcome this and the possible bounce rate associated with longer load times through image compression. Reducing image file size improves loading time. Just take note that compressing images too much will result in poor quality images. This couldn't attract the attention of your target market and might even drive potential customers away.
Image size really matters as far as SEO is concerned. Large images slow down your site and make you risk losing your chances of making a sale. Additionally, it is also possible for Google to rank smaller images over big ones in its images search.
Increase your potentials of driving traffic to your site. Start generating E-commerce sales with image search today. Do this by utilizing crisp, compressed images on all your product pages.
The best results any E-commerce website can generate is by way of great organic traffic, high conversion rates and of course sales. We at Muzeum Marketing know that. Our primary mission is to help business websites succeed by producing these results through excellent website design and well-rounded SEO. We optimize websites in every aspect of content including their images.
We at Muzeum Marketing are well aware that you want your website to excel beyond competition. We can help you reach that goal. Let Muzeum Marketing be your partner in your website's development and search engine optimization campaigns.