If your business is struggling to gain visibility, or if you believe that you're just a tiny speck in the market compared to your competitors, it's easy to become discouraged. There are lots of ways however to boost the visibility of your business! A good place to start is by marketing your business on Facebook and attract possible conversions.
As you may know, Facebook is a giant market with more than 2 billion monthly active users. Even if you only consider the Facebook users in your locality, you can still have a large potential market to cater to. Your mission now is to make sure you can successfully connect to the right audience. Here are a few Facebook marketing ideas you should try in order to give your small business the boost it needs:
1. Post like a man on a mission.
Dedicate your Facebook page to audience engagement! This doesn't mean that your posts should be focused solely on promoting your product. Just be mindful of the type of posts and your reason for posting. Create posts with your target audience in mind and anticipate the action they might take when they read it.
Bonus tip: Use Facebook Insights to see which posts are the most popular. You also need to check your competitor's Facebook pages to get an idea of what topics were most interesting to their followers
2. Optimize your FB page.
There's a need for you to fill your Facebook page with your company's information like company name, location and contact numbers. This will make it easier for the local audience to connect to your business physically. There's an increasing number of people who turn to Facebook to find local businesses.
Bonus tip: Utilize a trackable number like Google Voice to connect with your audience. This enables you to track the amount of calls triggered by your Facebook page.
3. Take advantage of Facebook's Story feature.
The story feature on Facebook is a great way to present interesting posts to your audience. You can also use it to let your audience know about the culture and philosophy of your business. Facebook stories allow marketers to engage with their audience in a casual way without having to spend any money on marketing.
4. Use an engaging cover.
Today, a Facebook cover isn't just intended to display the logo or any distinctive features of your business, but to engage potential customers as well. Make yours an interesting one by using a video cover featuring satisfied customers, happy employees, and customer interactions instead of a logo. This can greatly help to showcase your brand and share the culture of your business.
5. Use your time wisely with planned content.
Pre-planning is an effective way to strategize your engagement with a targeted audience and manage your time on social channels. It means creating a content calendar where you plot the subject matter of your posts, create the posts ahead of time, and preload content into a scheduling tool which publishes your post automatically on your appointed date.
Having a content calendar allows you to choose strategic topics, do advance research, and create your posts on a weekly basis. This helps to optimize the time you spend on Facebook, although you still need to visit your page every day to respond to comments, questions or queries from your audience.
6. Make customer service a part of your marketing strategy.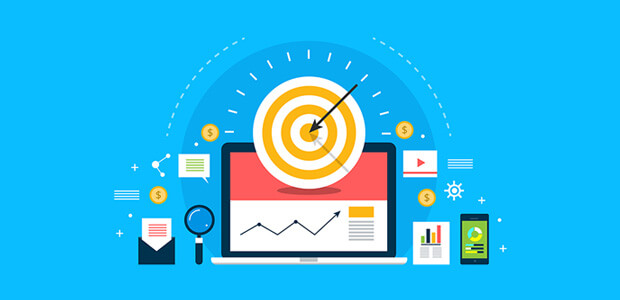 A study conducted by Accent Marketing suggests that 82% of consumers use Facebook to talk to a customer service representative. It goes to show that a large number of consumers rely on Facebook as a channel for great customer service. Make Facebook's customer service channel a part of your Facebook marketing approach. Allow customers to reach you on Facebook and win their trust in the process.
7. Go live once in a while.
Going live on Facebook gives your followers an opportunity to take a peek inside your business. Going live to demonstrate tutorials, product how-tos, or community events that your company supports is a great idea to catch audience attention. You may also save the videos and publish these as part of your featured content.
8. Have your posts published when your followers are online.
Use Facebook Insights to know exactly what time of day most of your followers might interact or engage with you. With that said, you must schedule your posts at times when the majority of your fans are active.
9. Catch attention by posting visual content.
Images and video are the most engaged with content on Facebook! Visual content is even considered as a requirement for excellent online presence, HubSpot says.
10. Use Facebook Custom Audience to run ads and boost posts
As an operator of a local business, you don't really need a huge marketing budget to advertise your products. A more practical strategy would be to get your posts seen by the right people at the lowest possible cost. Achieve this by using Facebook Custom Audiences – a utility that allows you to show ads to targeted prospects based on a list you have created. Additionally, you may also use Facebook pixel – a code you can place on your website that works to:
Make sure that your ads are shown to a specified audience
Drive more sales, and
Measure the performance of your ads
11. Take advantage of Facebook's Product Catalog
Facebook Product Catalog is a template that allows you to create a list of all the products you want to advertise. To make this possible, Facebook chooses the best option for each potential customer based on their interests. By using this feature, you can be sure that your ads are shown only to people with above average conversion potential.
12. Measure Your Success
Whatever your strategy is for marketing your products on Facebook, you must make it a point to measure the outcome of your efforts. Dedicate a considerable amount of time each week to check the performance of your posts and track user interaction via Facebook Insights. This can help you to determine areas that need adjustment and what action to take in order to reach more customers and improve engagement.
As most online marketers know, Facebook is a huge market and a great platform to engage with customers. Any provider of social media marketing services can attest to its effectiveness.
Facebook has all the right tools you need to market your products to the right audience at the least possible cost. Make it work for your local business by utilizing useful Facebook marketing tools or by seeking assistance from experts in social media marketing services like Muzeum Marketing.
Boost your engagements and improve your conversions by enhancing your social media visibility. Let us help make Facebook work for you!
Call us at (303) 466-3055.