Are email subject lines really that important? No matter what anyone else says, the answer is always YES.
As a matter of fact, a whopping 47% of professional marketers test and rework various email subject lines to make sure that they really work. Crafting an exceptional, efficient subject line shouldn't just be an option, but a necessity.
While this one part of your entire message may seem small and insignificant, it makes a huge impact as it's the first thing that your email recipients will lay their eyes on. Regardless if your email body contains the cure for the common cold—it won't matter if your subject line isn't compelling enough to make them click through.
Do you want your content to be clicked, opened, and read through? Read on to know more about the expert marketer's secret weapon to stand out in a crowded inbox.
WRITING ATTENTION-GRABBING EMAIL SUBJECT LINES
1. KISS (Keep It Simple, Stupid)
While there is no direct correlation between the length of a subject line and its effectivity, it's still one of the most important things to be considered. First of all, titles that are too long get cut off especially when viewed on a typical phone screen. A subject line that is fewer than 50 characters is recommended—and with as much as 77% of all emails being read on mobile phones on a daily basis, it makes sense to pay attention to this important element.
Another tip is to leave out words that matter less, or remove unnecessary details. For example, instead of saying "Customer service ticket #000013192011119255 receipt confirmation," why not say "Your customer service ticket is being processed"?
2. Never use a 'Noreply Email'
Naturally, if your email recipients think that what you're sending is spam, they'll avoid your emails (and you!) like the plague. So when you use the format [email protected] as the sender name, it's highly likely that your email is going straight to the Recycle Bin without ever seeing the light of day.
Not only does this style of internet marketing Florida make it look like a robot is sending all your emails, it also hinders your email from being added to your recipient's address book. Stay away from generic email sender names and make it seem as personable as possible. For example, emails sent from "Karen Joy Larsen, Coffee Culture" will get higher click through rates and opens as compared to those sent from just "Coffee Culture."
3. Personalize, personalize, personalize
Pandering to your customers' need to feel special with personalization tokens—using their own name in the subject line and in lieu of a "Dear Customer" salutation, or including their city of residence—will do wonders for your open rate. In fact, there have been several studies conducted on the topic: MailerMailer discovered that the average open rate of customized subject lines was 12.9%, while for subject lines without personalization, the average was only 9.8%. And according to Experian, personalized subject lines had outperformed subject lines without personalization by as much as 26%. The changes were most significant for travel companies.
One way internet marketing Florida companies typically execute this is by altering the pronouns (i.e., he/she, him, her) and using the details the customer has given (i.e., what products or services does your customer use most often? What was the purpose of their visit to your website?).
For example, a dog grooming company could send out newsletter that reads:
Good day, Marvin!
We really enjoyed taking care of your dog Frankie's grooming and hygiene needs. Let us know if you require further assistance as we have a whole range of other services such as pet boarding, dog walking, basic training, microchip installation, and so much more!
Hope we see you and your pooch soon!
Love lots,
Furry Paws, Tampa, Florida
4. Use words to motivate action
Email subject lines are essentially a call-to-action. Using high-performing adjectives and verbs can significantly increase the effectiveness of a subject line by instilling a sense of urgency and excitement. For example, if the email is to announce a fundraising event with a special appearance from a U.S. politician, instead of saying, "Charity Event with Florida State Representative" the subject line should read along the lines of "Wine and Dine with Rep. James "J.W." Grant". This will help the reader imagine being in the same room and rubbing elbows with a very important person.
A study conducted by Phrasee found that the top-performing superlatives were "brand new," "latest," and "special".
5. Make your email recipients feel special
Never underestimate the power of exclusivity. Take brands like Starbucks Coffee and Apple iPhones, for example—despite there being numerous cheaper alternatives, people still willingly line up just to be able to show off the iconic mermaid and apple logos to their friends. Bottom line is, people will pay top dollar to be associated with an elite few.
When customers feel like they're part of something that not everybody can get into, it gives them a sense of belonging that could induce brand loyalty and encourage them to better convert on your emails.
The following phrases could help build the feeling of exclusivity in your readers:
"Only 100 units left — last chance to order"
"Exclusive gifts only for you"
"You're invited!"
"Private jewelry viewing"
"Limited slots available"
6. Tailor your content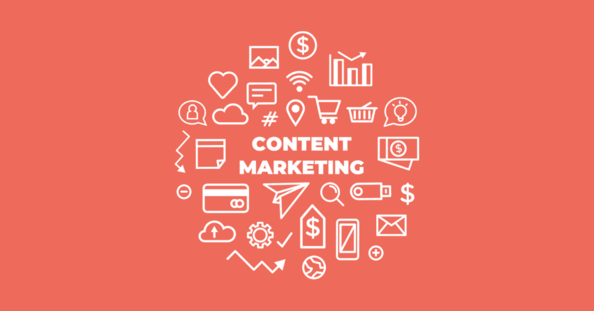 Email segmentation refers to the art of thinking in groups. You have to see your email list as a big group that is categorized into separate segments, according to the buyer behavior of the readers. While generalized messaging in email blasts may work for some people, it will be detrimental to others and could cause confusion among readers, for example:
"I live in Florida, so why is this bakery sending me promos of their New York franchises?"
"I'm a guy, but this department store is giving me brochures for their new makeup line."
"I already signed up for their email list, why am I getting another case study?"
Personalizing your email list means categorizing your audience—which ones have already filled out which form, or which ones have identified themselves as single/married, male/female, vegetarian/meat eaters, and so on. Marketers know that doing so can vastly improve open and click through rates.
When all is said and done, if your emails aren't getting opened, they're not getting read. Make sure the content you work so painstakingly on gets to where it needs to go.
If you find that making an effective and high-performing email subject line is more difficult than you expected, why not have it done by people who know what they're doing? At Muzeum, we draft up an email marketing plan, test them, and figure out which works best for your audience. If you're looking for online marketing Florida, contact us today to find out more.
303-466-3055 | muzeummarketing.com | [email protected]