A content audit is a process of reviewing and assessing all the content on your website. It is a way of looking closely at your optimization strategies to see how they work to help you meet your business objectives.
A content audit that's done the proper way will allow you to discover loopholes in your content strategy. This will be the time for you to close those gaps to be able to get the results you want. You can do a flawless and effective content audit with the help of trusted providers of digital marketing service like Muzeum Marketing.
As you may have known all along, a business website's content is intended for a targeted audience. As a website owner or operator, your main task is to provide your site with content that your audience wants to read. It must offer information they want to know.
There are at least five good reasons why you need to audit your site's content from time to time:
A content audit lets you know which content needs to be refreshed or improved

Auditing content allows you to update your site's pages with highly targeted keywords to boost your SEO

Content auditing offers opportunities for site map updating

It gives you the opportunity to fix SEO-related issues

A content audit helps to boost your visibility. It works to make your business goals attainable. 
Content Audit – Identifying its Objectives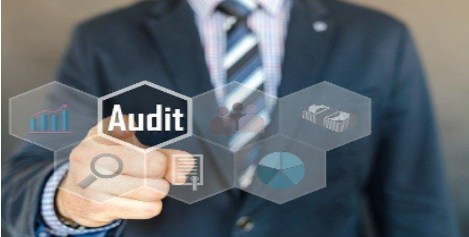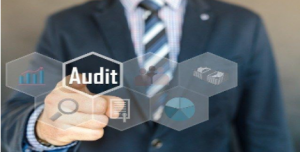 A content audit is intended to provide you with a wealth of information about your website's performance. It contains data that can tell you how it helps to make your business more visible in the market, and how it impacts your audience's buying decisions. 
A content also helps you to discover answers to three significant questions about effective content marketing:
1. Does your content align with what your customers need?
Great content is able to target customers with expert, authoritative, and trustworthy information.
2. Does your content attract the right audience?
On the internet, it's not strange to see business websites having good traffic and read-through rates but they are struggling with conversion rates. You might wonder why these things happen, but the real culprit is – their content is not targeted to the right audience or potential customers. To be able to garner conversions, be sure that your content is intended to target potential buyers.
3. Are Your Titles Engaging?
Your website may have fantastic content, but if their headlines aren't interesting enough, getting people to read those would be a challenge. You should equip great content with engaging titles to catch the interest of site visitors. In case you missed it, a customer's interest in visiting your website time and time again can start with an eye-catching headline.
How to Conduct a Content Audit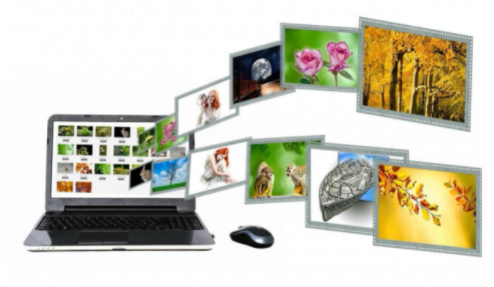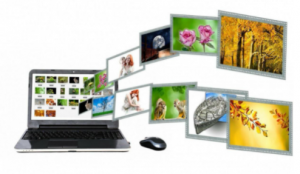 A content audit is an important activity that you must conduct at least once every six months. This will help you understand the strengths and weaknesses of the materials you have on your website and see what you need to improve on to be able to meet the needs of your audience. 
To conduct an effective content audit, follow these steps:
1. Define Your Goals
As you may have already known, a content audit is a tedious process. You should make it easier and more orderly by defining what you intend to accomplish based on your business goals.
Here are some examples of goals you might want to achieve from a content audit:
Get better SEO results

Increase Audience engagement

Improve conversion rates
2. Take an Inventory of Your Content
Taking an inventory of your site's content can help you understand what's on your site, know if the files are in the right location, and see if these are up-to-date.   
Doing so will help you understand what's on your website if it is located properly and whether its content is up-to-date.
To know the full details of each content on your website, follow these steps:
Collect the URLs of web pages you wish to assess 

Catalog Your Content – Categorize your content, and use a spreadsheet to classify them based on the category you've assigned.

Content type – blog posts, product descriptions, metadata, manual, landing page, infographics, etc. belong to this category

Content intent – awareness, decision-making, etc.

Content format – videos, podcasts

Date of publication/modification

Author – if your content is written by multiple writers

Buyer's journey stage – awareness, buying decision, etc.
Your content inventory list may look like this:


3. Collect Data and Analyze Them
When you audit content, the collection of data is an indispensable process. You may even have to recover from other sources and add it to your spreadsheet. Using a content audit tool like SEMrush's Content Audit Tool can be of great help because it can provide you with more data like social shares, metadata, and backlinks without having to spend much time. You may also use Google Analytics and Google Search Console to gather additional metrics for each of your URLs.
There are lots of site audit and content audit applications you can use to gather and process content information and performance. They are all intended to give you the results you want to be able to make a correct assessment and action of your site's content.  
You may seek assistance from an experienced digital marketing agency to get fast and accurate findings which are an important basis for your corrective actions.  
4. Formulate an Action Plan
An action plan is an integral part of any audit. Therefore, once you have finished gathering and analyzing your site's content data, devise an action plan to improve the content that is not aligned with your goals. 
Here are some actions that you can take depending on your content audit findings:
Adding internal or external links

Reusing content – combining parts of different content to produce a new article

Rewriting underperforming content – changing its headlines and adding more substance to it to make the content more interesting and informative

Expanding content – adding more details and information to existing articles

Structuring content – adding H2 and H3 tags to make your content easier for both users and search engines to understand

Updating calls to action – outdated banners need to be replaced with applicable offers

Adding videos or images to existing content

Optimizing metadata –  by using keywords that users' intent to make your content more visible

Using 301 redirects for pages that no longer exist in your website. It works to prevent "not found" responses from search engines and improve user experience.
Make your content audit easy and fast the very first time. Do it with the help of a proficient digital marketing agency. 
When you're done implementing your action plan, you must inform Google about your content updates through its URL inspection tool Google Search Console.
With the rate of the information technology evolution and the ever-changing digital marketing practices, you will always have something to improve on with your content. A well-planned content audit can always help you discover these to keep your business website on top of its class. 
Make content audit an integral part of your digital marketing processes. It can bring more returns than you expect. Make each audit systematic and flawless with the help of an experienced digital marketing service provider like Muzeum Marketing.