For some reason, there are lots of marketing emails that find their way into your inbox. How many of those do you really want to engage with?
If you are the sender of those emails, getting the attention of your recipients is a real challenge. An even bigger hurdle would be to get your email recipients to sign up for your newsletter and make them stay engaged. Overcome these and get the chance to grab one of the best strategies in digital marketing today. Distributing email newsletters is an essential element of effective email marketing. It has the capability to give back a $44 return for every dollar you invest – that's a 4,400% ROI according to a November 2020 stats.   
What's an Email Newsletter?
An email newsletter is a type of email most businesses send regularly to a targeted audience. It contains important information about a business but it is not intended to promote products. Email Newsletters are designed to build a relationship in a way that's relevant to a product marketer's subscribers.
A marketing email on the other hand is different and distinct from an email newsletter. Email marketing has a definite purpose. It wants to persuade recipients to take action such as purchase a product, download a file, sign up, or click a link.
You can send your customers engaging marketing emails and emails newsletter with the help of experienced providers of internet marketing services for small businesses.
An engaging newsletter is one of the most important elements of a successful email marketing campaign – and it is almost always centered on great design. An impressive newsletter is an effective tool that can help to make more people aware of your brand, and build a stronger customer base. It is cheaper than advertising and one of the most economical ways to realize your marketing goals.
The popularity of the email newsletter as an effective marketing tool has prompted many marketers to make it a part of their marketing campaigns. Some even resorted to spamming. As a result, it has created chaos in people's inboxes and made it even more difficult for legit marketing emails and newsletters to stand out. This is especially true if you are new to this process.
If you're not quite adept at crafting engaging email newsletters, read on to learn our 11 effective steps to create one. You may also seek the assistance of professional providers of efficient online marketing services for small business. It can help you to to stand out amid a sea of marketing emails vying for the recipient's attention.  
11 Tips for Creating an Engaging Email Newsletter
There's always an effective way to perform and accomplish a task. Here are 11essential steps for creating an email newsletter that captures the interest of your readers:
1. Focus on Creating Your Company's Goals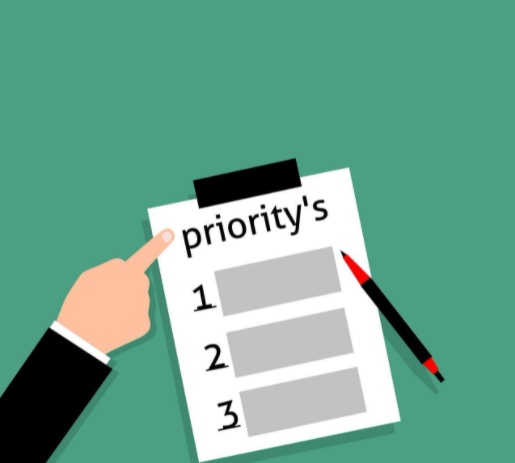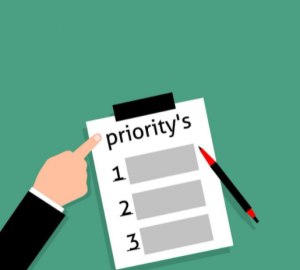 Whatever campaign you want to embark on for your business, there has to be a definite goal and you must clearly determine what you want to achieve from it. One of the most important objectives of distributing email newsletters is creating a relationship, giving useful information, building trust, improving conversion and click-through rates, etc.
2. Build Your Email List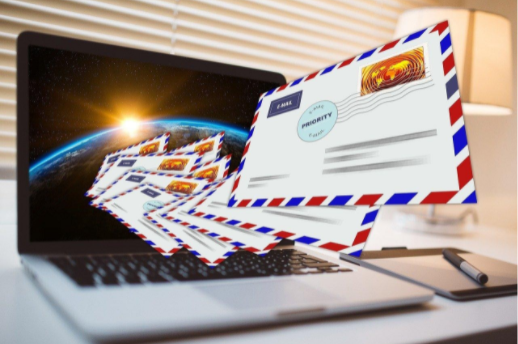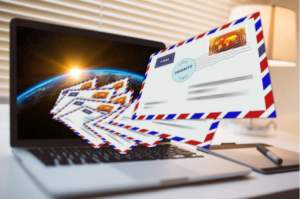 Once you have clearly established your goals, your next task would be to build an email list. There are a lot of ways to make it possible:
Create a subscription form and convince your site's visitors to register for it
Share the subscription form on your social media accounts
When people buy your product or service, ask them to subscribe to your newsletter
When building an email list, you must always refrain from buying email addresses as it can only lead to spamming which can be annoying to most people. Moreover, purchasing email addresses can never bring you to the right audience which is an important marketing factor. Building the right email list helps to bring your message (and products or services) to the right audience. 
3. Add Personalization to Your Emails
Adding personalization to your email newsletters will give your audience the impression that you know them. With the help of email marketing tools like CRM systems, you will be able to have a better understanding of your prospects and customers.  
Using personalization in an email, such as addressing recipients by their first names never fails to make a receiver feel special and unique. As an email marketer, it is important for you to get some personal details about your prospects. It will give your readers the impression that you really made an effort to know them.
4. Capture Reader Attention with Appealing Subject Lines
Subject lines play an important role in an email's impact to its targeted reader. If the subject line isn't appealing or promising enough, your emails don't stand a chance to get read. This can hurt your open rates. To avoid this, you must create engaging or intriguing headlines to capture reader interest or curiosity.
Remember, even if the content of your email newsletter is super-amazing, it is just as bad as a lousy email if no one opens it because of a poor subject line. Also, present your content in a straightforward manner, and tell your readers what's in it for them in your content. Keep your content brief, crisp and flawless.
Part of making your content provide value to your readers is to spice it up with something clever, inspiring or funny in the subject line. Avoid words and punctuation that can make search engines see your email as spam. Be careful with words like free, limited offer, or excessively using exclamation points for they can only prompt search engines to flag your email as spam.
5. Design Captivating Header Images
Header images play a vital role in your email newsletter. This is simply because they are the first thing people see on your newsletter and they are expected to attract reader attention. As such, you should give more time on your header images to make sure they're able to represent your brand and deliver emotional connection to your subscribers. A nicely crafted header image makes readers feel that what you're sending them is not spam.
6. Pay Attention to the Format
Distributing email newsletters is a critical component of a working business process. It should carry messages that are relevant to your customers' needs and interests. If you haven't used customer relationship management (CRM) yet, it's time to apply it in your business. CRM can provide you with the information you'll need to understand your customers. This will enable you to deliver what your audience wants to see in your newsletter.
7. Organize Your Content
 If you're still at the early stage of email marketing, a bit challenging especially if your competitors have been doing it for some time. But you can make things simpler with the help of email marketing tools. They offer templates that allow you to organize your content and make it easier for you to deliver user experience. With email marketing tools, you'll certainly be able to create an effective, visually appealing newsletter for your subscribers.
8. Focus on Providing Information
Email newsletters are primarily designed to provide information to help customers tackle everyday problems related to your niche. But it doesn't really prohibit you from promoting your products or services every now and then. A newsletter template can help you create a balance of valuable information and product promotion. People will also appreciate it if you can recommend something to make their lives easier. It is therefore perfectly alright to make a call to action (CTA) once in a while. It can help you determine if your readers are responding to your content the way you want.
9 Always Stay on Brand
Bring up a lot of information to your customers and prospects via your email newsletter. It's a thing that can get you closer to them, but don't forget to always stay on brand as it is an important factor for building awareness. People are more likely to buy from a brand they are familiar with.    
10. Keep a Consistent Schedule for Sending Out Your Email Newsletter
Keeping a consistent schedule for distributing your emails helps readers organize their schedules and allocate a time to read your content. Thus, you must be able to provide your readers with interesting and informative topics. This will give them something to look forward to in future newsletters you're going to send.  
11. Track the Performance of Your Newsletter with A/B Testing
You should know how your email newsletter fared in recipients' inboxes in order to gauge their impact on your audience. Metrics such as click-through rate, open rate, conversion, bounce rate, unsubscribe rate, list grow rate and overall ROI all work to let you know how your newsletter performed.
The only way to know the potentials of a newsletter is to test it. The best way to do it would be to send your email newsletter to people you know like relatives, friends and focus groups. You also need to know if your formatting has flaws by viewing your newsletter on different devices and browsers. 
Once you're sure that your newsletter format looks good on any device, determine which versions of your newsletters are likely to perform well. Do this with email marketing tools and A/B testing. Remember, your ultimate goal for testing your newsletter is not only to ensure their quality but to see to it that they have a high opening probability.
With help from internet marketing services for small businesses, you can develop a strong email marketing and email newsletter campaign to build your brand and improve your market performance.  Make it possible with Muzeum Marketing.
Call us at (321) 341-9090.