There are about 164,000 auto repair and maintenance centers in the U.S. and 18,260 light vehicle dealership outlets across the country.
There are more than 233,400 auto repair and maintenance centers in the US alone. There are more than 2.5 million searches for auto parts.
As you may have known, people who want to buy cars and car owners who want their cars repaired are certainly not the same. But if you look a bit closer, you'll see that they have something in common: They rely on the internet to find the dealer or repair facility that can deliver what they want.  
With the advent of advanced communication technology, people rely on search engines to find the right car repair shop or dealer. With that said, the car dealers and car repair shops who apply search engine marketing or search engine optimization are the ones they should find first. 
As a car dealer or auto repair shop owner, you should own a website and apply automotive SEO to ensure that your website will rank high in search engine results pages (SERPs). If your website is positioned at the top of the SERPs, your chance to drive more traffic, conversion and sales is high. To make this possible, you should strive to make your site earn one of the top five spots in the search results. 
To make your company more visible to prospects and customers, you must embrace digital technology or you'll be left behind by competition.
Considering that you already own a business website, here are SEO tips you should consider to drive more customers into your shop. If you don't have a website yet, you should create one good web design for automotive with the help of a proficient web development agency, then move forward. 
1. Identify the right keywords that can lead people to your site.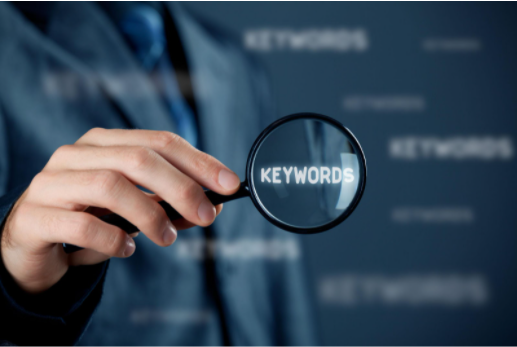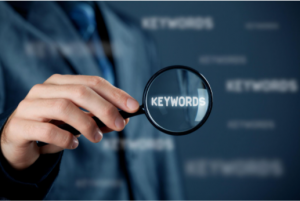 Keywords are terms people use when they look for a product or service from the web. Also called search terms, you must identify them and make them a part of your content. They are the ones that can make search engines display your site in search results if a user uses them to look for your product or service.
To come up with strategic keywords, you need to do keyword research to learn what terms your prospects are using when they look for your product or service. Use the keywords you get as a topic or part of a content your prospects will find useful. You may seek help from professional providers of SEO for automotive businesses to make things work out right from the start.
Base your key terms on the services you offer, the car brands and models you sell, and the locations you serve. Distribute all of these terms as part of a content to different web pages including your homepage, blogs, and other individual pages of your website. Be sure to make them sound naturally to preserve content quality. Refrain from placing too many keywords on individual pages to avoid keyword stuffing which is against Google's policies.
2. Post quality content.
Fresh, informative and nicely written content attracts both humans and search engines. Focus on the quality of content you publish on your website and expect more people to trust your business.
To keep your site attractive to both humans and search engines, create a blog and keep it updated with helpful, informative and SEO-optimized articles. Your customers and prospects can use these to answer questions or solve specific problems. Moreover, posting fresh content gives Google a signal to include your site in its indexing process to improve your site's visibility.
By posting fresh, quality content consistently, you are actually optimizing your shop or store for SEO and giving your audience valuable information. Don't forget to include a call to action especially in your blogs to tell readers what to do next – just in case.   
3. Optimize other elements of your website.
Optimized content is extremely necessary in SEO, but that's not all you need for your car dealership or repair shop to thrive in the digital market. In fact, overdoing it with too many keywords can be a turn off for site visitors. 
To prevent your copy from becoming a carrier of too many keywords, use the other elements in your website instead. Use these keywords in images (as alternative text),  meta descriptions and title tags for your content, including your blog posts. All these can help not only in improving your rankings but in increasing your site's search-ability and potential to attract visitors.
4. Track the performance of your SEO 
While using strategic keywords can help you achieve your marketing objectives, you don't have to assume that they work all the time. It's always good to know if your SEO strategy has a positive impact on your website, ranking, click-through rate, etc. You can make it possible with tools that measure SEO metrics such as Google Analytics, Google Search Console, Screaming Frog, and many more.
Tools that help you track and monitor the performance of your SEO will let you know how your site is doing, and which aspects of your SEO need improvement.   
5. Make SEO a habit.
As owner of a business website, you must know that SEO is an indispensable element for your success. Sadly, it's not something that ends because it's an ongoing process that stops only when you decide to quit. SEO is like a baby that you can't leave alone to thrive on its own after birth. You need time, dedication and talent to make it grow and get the results you want.
SEO is something you just can't abandon. Once you start with your automotive SEO, you cannot stop. You should make it a habit to continue achieving results.
6. Leverage the influence of Google My Business

In case you missed it, Google My Business is a powerful application that can help to maximize your site's visibility to your local prospects and customers. It's free. You must use it or lose an opportunity to be seen in your local marketplace.
It's very important to include all the necessary business data that GMB asks for when you create your profile. It will increase your probability for engagement with your audience. These are your business' details that you need to include in your GMB:
The official name of your auto repair shop or dealership

Your address

Your phone number

Your operating hours

Your website URL

Images or photos of your stop/store, facilities, products, services, etc.

Your company's values, history, etc.
Once you have created a GMB profile for your business, you need to maintain it to let people know that your business is active. Ask customers for reviews and respond to their questions. Don't fail to update your profile in case there's a change in your business hours due to holidays, events or unexpected closures. It can help to make prospects and customers feel valued and respected.
7. Leverage the power of social media.

Nowadays, the influence of social media has gone beyond having an account on Facebook, Twitter or Instagram. Social media has actually become a giant marketplace where real people converge everyday.
Creating a profile for your business on social media platforms helps to get it closer to customers. It allows you to interact with an audience, answer their questions, and gain authority on your subject and win their trust. 
Social media can help to drive people to your site.
 As a car dealer or auto repair shop owner, you must use SEO to maximize your opportunity to be seen in both the virtual and physical markets. If you're not familiar with SEO's best practices, you should learn it to make your business sail smoothly in a competitive market. Make SEO work efficiently for your auto repair shop or dealership with the help of professionals in SEO for automotive business. It can really make a big difference.
Call us at (321) 341-9090 for guaranteed results.