In the age of information technology, people who need information about a subject, product, service or idea run to the internet for answers. Gone are the days of the encyclopedia and yellow pages because the world wide web has made information easily available to everyone.
The same is true with lawyers and law firms these days. In fact, 96% of people who need an attorney use the internet to find legal advice. While most law firms are already operating a website to showcase their specialty, it's actually not a guarantee for them to be seen by potential clients. Law firms need to have their websites optimized for search to be able to engage with an audience with possible legal services needs.
When people search for particular legal services online, they have the tendency to pick one of the top five results provided by a search engine. In order to rank high in search results, you should implement search engine optimization (SEO) on your website. It's a tool that can help you rank higher in search results and get a chance to become more visible to potential clients. The more visible you become online, the better are your chances to get people into your site and see what you have to offer.
Why Law Firms' Websites Need SEO
If you operate a law firm, it is imperative for you to have a website to showcase your legal expertise online, and you need SEO to help people find it easily. Without SEO, your chance for ranking naturally is very slim.
With that said, you should apply SEO for lawyers on your website to improve it's online visibility. The help of a professional provider of internet marketing services can help you to make a great head start. Keep in mind that SEO is not a one-time task but an ongoing activity. This is because there's a need for your law firm's website to consistently rank high in search engines in order to be more visible than your competitors. Loosen your grip on this aspect and  you'll certainly lose potential customers.
To optimize your website for search, you need to target the right keywords as they serve as your lead to the right local audience. Make this possible by engaging the services of a reputable provider of SEO services that is experienced in working with lawyers' websites.
Why SEO is Important for Lawyers
While most people use the web to find a lawyer or legal opinion, a majority don't really scour the web to find one. Many actually rely on websites that appear at the top of search results to find an answer to their search query. So in order to get higher engagement rates, your website should be at the top 3 of the search results. Otherwise, you will be left lagging behind competition. You should always rank high for your most important keywords. Make it possible with strategic SEO for lawyers.
Here are the most important reasons why you need SEO for your law firm:
1. SEO helps to establish your position in the market
The digital market works a bit differently than the physical market. The former is influenced by search engines. This means that the higher you rank in search results, the greater are your chances to engage with your targeted customers. To put it in a different perspective, the more visible your law firm is because of its ranking, the more it looks trustworthy, reliable and professional in the eyes of people who use the web to find a law firm.
Being at the top of search engine results is convenient position in the virtual market. You'll be able to achieve this position through proven SEO strategies.
2. SEO helps to drive targeted traffic to your website
As you know, your website serves as the portal to your law office in the virtual market. If you can drive many targeted visitors to your website, your tendency to engage with potential clients increases.
To attract visitors to your website (your virtual law office), you need to optimize it with specific keywords. When people use those words in search for a lawyer, the search engine will simply show your website at the top of search results for your potential client to open.
3. A good SEO creates an inflow of potential clients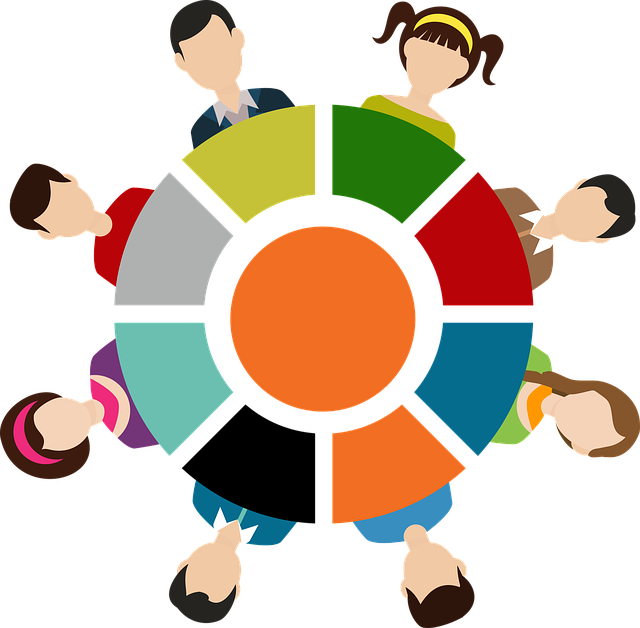 If you are able to make your law firm website rank high in Google, you will see an increase of potential customers visiting your site to consult their case. This is highly possible with effective SEO services for lawyers.
4. Effective SEO for lawyers makes way for more conversions
SEO serves as a tool that allows prospective clients to find you online. They will eventually reach out to you once they know you can offer what they want. SEO helps to bring people to you – that's conversion in its real sense. This means you'll be spending productive time entertaining inquiries or giving legal advice to clients instead of talking to your staff about other less important matters.
5. SEO is instrumental in the increase of your ROI
No matter what field of law your firm is specializing in, you will always find competition. If your law office is not of stellar magnitude, you need to work hard to make it known to prospective clients to be able to handle cases. But if your website is optimized for SEO, you have a good chance of giving your law firm a better exposure to potential clients and get an edge over some competitors – without spending a fortune.
Optimizing a legal website for SEO requires effort and time at the beginning, but once it is established and your staff observes the best SEO practices, your site will start to attract clients. This can result in increased return on investments.
Increase your firm's client base and get a better grasp of your target market. Implement effective ways to optimize your legal website for search to make your website rank higher and more visible to a targeted audience.
You should not downplay the importance of SEO for lawyers. In this day and age, that's what your law firm's website needs to get connected to people with real-world legal needs.
Call us at (321) 401-7700 should you need professional SEO assistance.