A business that doesn't own or operate a website will surely lag behind competition. This is the reason why every company, whether local or global, should own and maintain a website to promote its business and make it visible in the market. To make this possible, it is extremely important for business owners to implement search engine optimization as an aspect of online marketing.
But you can't just plug SEO in to your website and turn it on like a gadget. It is a strategy that is governed by a set of rules that help to improve your website's visibility to users and search engines, and make it more user-friendly and easier to navigate.
Search engine optimization is a way to make your website engaging to users and attractive to search engines. Its strategies work to increase the quality of your website. Any serious SEO website will tell that you should implement these to make your business shine in the cyber market.
1. Remove all elements that decrease page speed.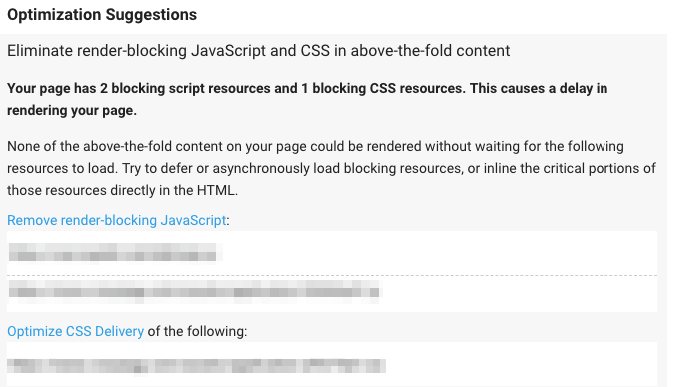 Page speed plays a crucial role in SEO marketing. It is not only critical for retrieving data via desktop or laptop computers but with mobile phones as well.
In 2018, almost 80% of Americans made an online purchase using smart phones, and 80% of physical store shoppers look up their mobile devices for product reviews, price comparisons, or for finding locations of alternative stores. These facts, combined with the presence of stiff competition, highlighted page speed as an important element for capturing a market. Intense rivalry among online marketers has changed the mindset and reduced the attention span of modern online buyers. More than 40% of mobile users abandon a site or transfer to a competitor's site if a website fails to load in three seconds. This can be translated into a 7% loss in conversions.
To keep up with competition, you must strive to attain a page loading speed of three seconds or lose in the race for user engagement. Potential online buyers are not interested in slow sites. In fact, if a website fails to load in three seconds, 40% of visitors abandon that site, and 80% of visitors will not return.
2. Link to Websites with relevant and insightful content.
Many website owners and online marketers are against the idea of linking to other sites because it can drive visitors away. But contrary to this notion, linking to websites with authoritative content can earn you good points from users and search engines. All you need is to extend a gesture of appreciation for those sites by linking out to them. And things will work better for you if your site can get inbound links from those sites as well.
3. Write for humans first, search engines next.
Boost your SEO with crisp content filled with substance and pertinent information. Focus on quality rather than quantity. It is the best way to win the attention of readers and search engines. There is no better way for you to attract visitors and search engines other than crafting compelling and quality content. When you create content, it should be intended for human consumption because you intend to convert humans. Search engines or bots, no matter how well they see your website, are not capable of buying your products or services.
4. Encourage trusted sites to link to your website.
Your website may be the best there is in the cyber world, but it will never be able to give all the information every visitor needs from the web. In this sense, it would be nice to enable your site to provide visitors with great user experience by linking to sites that provide great information. Considering that your site is also offering readers with the same level of authority on its chosen theme, the other sites will be encouraged to reward you with inbound links.
5. Install web analytics right at the start.
One of the first things you need to clearly establish on your website would be your goals for search engine optimization. Once you're sure that your SEO objectives are in place, you will need a software that's able to track the performance of each of those goals. This is where Google Analytics, Google Search Console and other popular web analytics software solutions come into play. Use them to track the success of your SEO goals and objectives.
6. Create a unique and concise meta description for every page.
Many website owners don't spend time to write meta descriptions for their website pages. They just don't realize that a meta description is the very first thing a searcher can see and read every time a search engine serves up your page to users. The meta description is actually a brief summary of a web page. It serves as an advertising copy of a page that appears in the search engine results page (SERP). You should write a compelling meta description that contains important keywords. This attracts search engines and improve the click-through rate for a given page.
7. Use meaningful URLs only.
Users are not the only ones that can't understand URLs that appear like codes. They can be confusing to search engines too. Having a well-defined URL structure can greatly help your SEO especially in the aspect of tracking how your site performs on the web. Structured URLs are not just meant to be user-friendly. They are designed to provide site visitors with pleasant navigation experience. Furthermore, it makes your site easier to track with Google Analytics.
8. Leverage the power of social signals.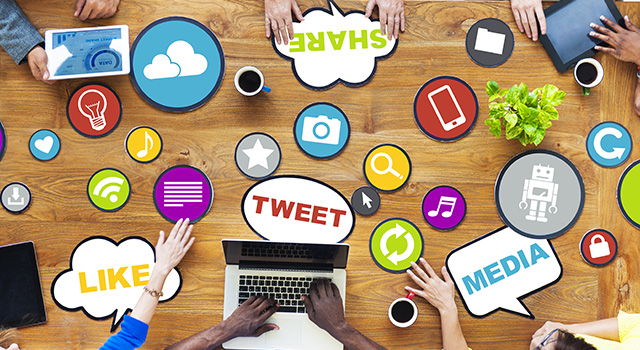 Marketing strategies are designed to capture a market. SEO is a marketing strategy and social media is part of the market. These three are closely knitted to each other. With that said, it would be easy to conclude that social media, after all, is an important part of SEO.
Google hasn't really included social signals as a ranking factor, but it is also widely known that social media profiles have the tendency to appear at the top pages of search results. We can easily see this because companies with impressive social media presence can be easily seen in search results. This enables consumers to get a feel for the nature and philosophy of your business. This allows users to learn relevant information faster than they would by going through the pages of your website.
9. Supply images with appropriate keywords.
Images do play a role in every solid SEO campaign. They catch the eye of site visitors better than a group of text no matter how interesting its story may be. With that said, it would be prudent for one to use keywords on the images to make it easier for searchers to find the image anytime.
Images that don't appear in relevant search results can mean missed opportunities and lost revenues.
10. Publish unique content regularly to boost your rankings.
Unique content is original and has never been published anywhere else outside of your website. It is highly regarded and given due importance by search engines. A website with unique and engaging content has a greater chance of getting into the top of search results. Moreover, the publication of duplicate content exposes a website to the possibility of being penalized by Google. Websites that are penalized do not appear in Google's search results. This makes a website an outcast in the cyber world until its case is resolved.
Many of these SEO strategies are no longer new and we often see them over and over again on the pages of leading SEO websites. For some of us, it is better said than done because search engine optimization is a consistent practice. Sometimes, it is better left to the care of professionals to ensure that your company will achieve its SEO goals.
If you want your website to excel in rankings, you need to entrust your SEO marketing to people who know search engines very well. These are the same people who have the right knowledge, skills, and tools to help your business website become visible both to users and search engines.
Bring your business to the top of search results. Get help from an excellent SEO marketing outfit like the SEO Florida firm preferred by many website owners in the United States. We open doors in the digital market.