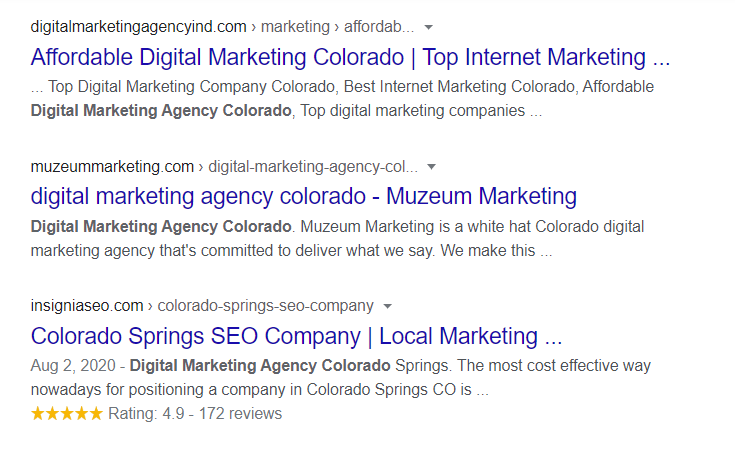 A drop in the Google ranking of your website can be triggered by a lot of different factors. Most of these are a result of normal search engine activity especially if one or two positions in search results are involved. But when the drop is abrupt and deep, it's certainly not normal anymore and you have reasons to worry that everything you worked so hard for years would be gone in an instant.
It's natural to get anxious if your rankings are making plunge in Google. However, feeling panicky about it won't help either. The next best thing you can do about it is to stay calm to be able to assess things objectively.
A proactive way to approach the issue would be to dig for potential reasons that might have caused the problem. Identifying the issues would be your first step to resolve them. With the help of a competent SEO professional like the SEO services Colorado website owners rely on, you'll be able to regain your site's lost position in a matter of days or weeks.
Here are the most common reasons why some websites suddenly drop in rankings. We're also giving away possible solutions tips on how you can recover from them or prevent them from happening to your website:
1. Inaccurate Data
Changes in rankings are not unusual. When you detect a change in your website's position in search results, you must make sure that your rankings have really taken a dive before you start making any change to your website.
Recovery Strategy
In most cases, an abrupt change in rankings or traffic is a result of the way report data is presented. Check your reporting tools and settings to make sure that all of its aspects are in their proper order.
Check whether the decrease in ranking is not within the range of normal ranking highs and lows. Traffic can rise and fall, and it can change anytime. When verifying, be sure to cover at least one year of historic data to spot a pattern of similar falls in the past.
Run Google Search Console to check to check if any of your pages are having problems recently. Although there are instances where GSC is not able to detect any cause of such shifts, just keep your cool and move on to the next possible causes.
2. Manual Actions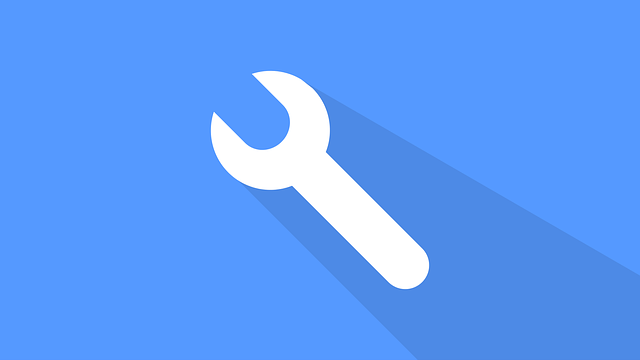 Human actions refer to the actions performed by Google's human reviewers when they see that some or all of your site's pages do not comply with Google's webmaster quality guidelines. Manual actions can be triggered by a lot of causes, the most common of which include:
Your site is hacked – we'll take this up as a separate issue
You site carries user-generated spam
Low-quality content
Unnatural inbound / backlinks
Cloaking which is a form of black hat SEO
Sneaky redirects
Compromised security
If your rankings for number of important keywords have fallen for more than 10 positions, those drops are probably the result of manual penalties. To confirm it, log in to Google Search Console then go to the Security & Manual Actions > Manual Actions. This page will tell you if your site has been penalized via a manual action, the pages affected, and the specific reason for such penalty.
You have a lot of checking and reviewing tasks to in this aspect. But you can make it easier and quicker with the help of SEO specialists like a trusted SEO company in Colorado.
Recovery Strategies
User-Generated Spam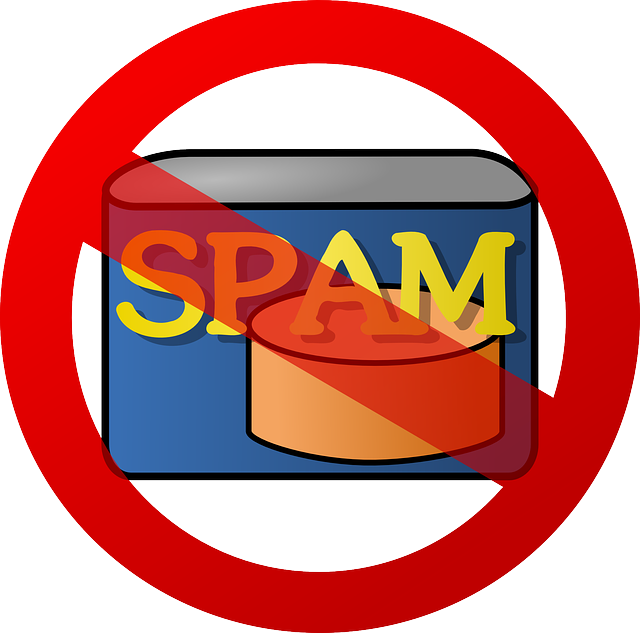 Check the pages of your site that are highly susceptible to user-generated content including product reviews, forums, blog posts, and comments.
User-generated spam appear in the form of links, company or product mentions, or anything that simply doesn't make sense with the page's subject.
Clear your pages by removing spammy content people have posted on your site Ban the accounts and find ways to implement measures to prevent visitors from posting user-generated spam.
Poor Quality Content
Low-quality content can have any or all of these attributes: plagiarized, gibberish, or thin and insufficient in substance. If your content is copied to another website, or if you copy the content of another website to yours, your ranking can be affected. Use a reliable plagiarism checker to make sure that your content is unique. Furthermore, you must see to it that your content is meant to provide value to your audience.
Sneaky Redirects
Arrest sneaky redirects with Website Auditor. It's a tool helps you discover commands that take users to websites they're not supposed to go. Go to Site Structure > Site Audit > Redirects to check for Pages that contain 302 redirects, 301 redirects, and Pages with meta refresh redirect. A Redirects utility will also furnish you with a list of redirected pages and their URLs.
Remove unnecessary redirects to avoid manual penalties. You may use 301 redirects only if it makes sense for users.
Unnatural Outgoing Links
The most common reason for the proliferation of unnatural outgoing links is the link exchange scheme done between website owners. To avoid getting manual penalties from Google's human reviewers, you must remove unnatural links from your website or exclude them from indexing by using nofollow tags.
For best results, run Website Auditor and execute All Resources > External Resources > HTML to show all outgoing links and their respective URLs. Check these links and fix the ones that look spammy.
Unless you're not the one managing your website, you should be aware of link exchange deals proposed by other website operators. Should you choose to accept content from contributors, you must be sure to review them thoroughly and their links nofollowed.
Unnatural Incoming Links
Less credible websites that link to yours can do more harm than good to your site. Unnatural incoming links happen when you buy low-quality backlinks or when a competitor attacks your website.
Use SEO Spyglass to know your backlink profile and to check for a spike in your recent number of backlinks. This tool can also let you know your risks of getting penalized for each site that links to yours.
If your Backlink Summary reveals an abrupt rise in your number of backlinks, you must investigate it. Go to the Backlinks tab and sort your backlinks by date found  to see recent incoming links that are unnatural or suspicious.
Assess your backlinks by checking the rank of the linking website, its page rank, and risk for penalty. You may also visit the website to see if it can be trusted.
To determine a site's penalty risk, go to Penalty Risk tab and sort backlinks by penalty risk. If the tool displays backlinks with more than 50% risk, you must investigate those at once. Add any malicious backlinks you will discover to the disavow file and download it for further review. Once you're done with the review, run Google Search Console to request Google to review your penalty.
Compromised Security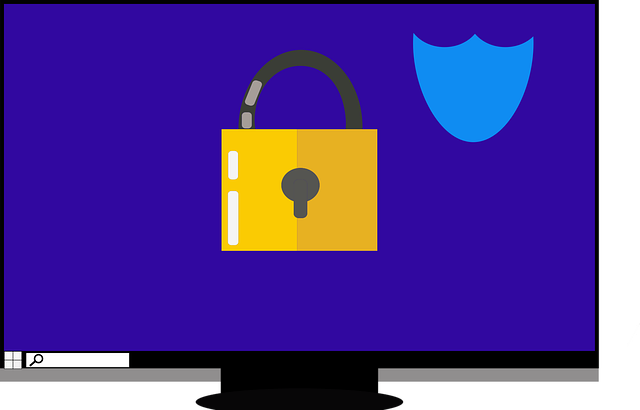 Hackers are one of the most formidable enemies of website owners. What's more terrifying about hacking is it is so covert it can go unnoticed for a long time.
To know if your site has been hacked and how you can recover from attacks, read this guide from Google.
3. Algorithm Update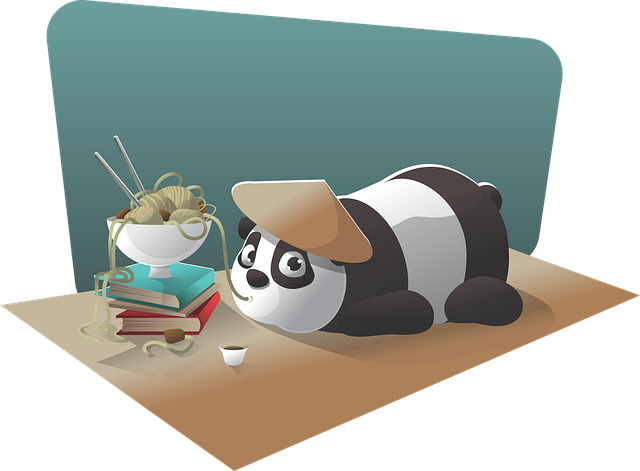 Google's search algorithm is one of the most frequently tweaked programs in the internet. In fact, the giant search engine does it thousands of times in a year. However, these are rarely announced as most of these tweaks are not big enough to catch people's attention.
When big algorithm updates happen, it usually takes a number of days before SEO people will notice shifts in site rankings. When the majority of SEOs become aware of the scenario, they will ask Google to comment on the matter. That would be the time that Google will confirm an update for the world to know.
Recovery Strategy
There is no certain way to keep your website safe from forthcoming Google algorithm updates. No one is even made aware of what they're for in the first place. The best thing you can do to avoid an algorithm-triggered drop in ranking is to avoid gray or black hat SEO tricks. You can be sure that your site is using only white hat SEO by hiring a reputable search engine specialist like the reputable SEO company in Colorado.
4. Competitor Activity
It is still possible for your website to drop in rankings even if there's nothing wrong with it – and it can happen if your competitor's SEO tactics gets better than yours. A competitor's improved SEO doesn't really cause a major drop in the rankings of another website, but if you noticed that your rankings have dropped on a number of your main key terms, you should know what caused it.
Recovery Strategy
To see how you and your competitors fared in rankings, run Rank Tracker's SERP History. If you notice frequent changes in positions, it is probably due to minor algorithm tweaks and not a cause for alarm. But if you notice that the rankings of a lot of your keywords are taken or surpassed by the same website, you should investigate the matter. A competitor's SEO actions can overtake your site's rankings and these are their most probable activities:
Site-wide Enhancement – To confirm that a competitor has outperformed you, check your competitor's website through Website Auditor and SEO Spyglass. These tools will let you know if your competitor's website has outperformed yours in terms of technical optimization or in the quality and volume of their link profile.
On-page Optimization – You will know this if you notice shifts on some of your keywords. This is probably a result of website pages updates. Your competitor may have done a few things to improve their visibility like optimizing keywords, improving content, and updating their meta tags and meta descriptions. To recover your rankings, you should update and optimize your title tags and web pages as well.
5. Lost Backlinks
Losing high-quality backlinks can have similar impact to your performance as having low-quality inbound links.
Recovery Strategy
Check for lost backlinks by running it through your SEO tools. Most SEO tools can run a backlink check. There are also free seo tools available online that you can use.
If you intend to reclaim a lost backlink, contact the linking site's webmaster by phone or email to make a polite request that the link in question be revived.
Check your site for lost backlinks regularly. Knowing about it sooner than later will enable you to take immediate action. This can give you better chances of convincing the other website owner that you need to get that link back.
6. Site Changes
Making major changes to your site like converting it to HTTPS or redesigning it can result in a plunge in your rankings. Even a minor oversight related to this task can seriously affect your SEO. It can have serious negative consequences to your rankings.
Recovery Strategy
If you have just implemented major changes in your site, you should expect consequences. To confirm it, run Google Search Console. Go to Index>Coverage to see warnings or errors that reflect the dates such changes were made.
7. User Behavior Changes
Changes in user behavior can cause a drop in click-through rates which is a ranking factor.
Recovery Strategy
Run Google Search Console then go to Performance>Search Results to see changes in your click-through rates.
If you notice a drop in your CTR, it's probably due to your competitors improving their snippets which can take away some of your clicks. Your CTR can also drop if your snippets are no longer relevant to the intent of the search query.
To solve this issue, go to the search result and analyze how your snippet relates to the query as compared to the snippets of your competitors. More often than not, you will need to optimize your meta tags and meta descriptions, or apply schema markup to improve your snippets.
8. Search Engine Marketing Traffic Cannibalization
Normally, paid advertisement is the source of SEM traffic and organic search is the source of SEO traffic. While that's the way they are meant to work, there are instances when things simply mix up especially when both happen to share the same keywords.
Google gives priority to paid ads in its search results. It gives them the opportunity to steal traffic even from your own organic results.
Recovery Strategy
Compare the keywords you use in your PPC campaigns with the ones you intend for organic traffic. If you see any duplicate keywords, stop the PPC campaigns that utilize those keywords because they are cannibalizing the traffic you can get for free.
9. Changes in the Search Engine Results Pages
Google, in its desire for continuous improvement, is consistently making enhancements to its search results. Recent search results enhancements include rich snippets, knowledge panels, and video clips. All these are intended to benefit the user, but they have a tendency to snap a site's opportunity for organic traffic.
This happens when the results page itself displays the answer to a user's query, which can certainly prevent the user from entering a website – simply because he already knows the answer.
Recovery Strategy
To verify if your website has been entrapped in any one of these enhancements, run Rank Tracker then click on Target Keywords>Rank Tracking>SERP Analysis. The program will show you a screen that contains the history of the improvements of search engine results pages. Here, you will know if any of these enhancements is the culprit of your drop in rankings.
If you determine that any of the SERP features have impacted your position, you must find ways to give your snippets a "fighting chance" against Google's new rich features by using structured data to enhance them.
10. Crawler Technical Issues
If Google itself is having technical issues especially in the area of crawling and indexing websites, it would certainly be unable to rank websites accurately.
Crawl errors are one of the most misleading technical issues on Google. It prevents the search engine from receiving the information it is supposed to get from search engine spiders. If this issue occurs, Google would certainly fail to index and rank your content.
Use data from Google Search Console, Web Analytics, and Bing Webmaster Tools and Rank Tracking Application to diagnose issues and determine the impact of your drop in the rankings.
Recovery Strategy
Analyze your log files for they contain low level information left by search engine crawlers and your site visitors. They can give you clues about your site's fall in the rankings.
11. Your Website is Hacked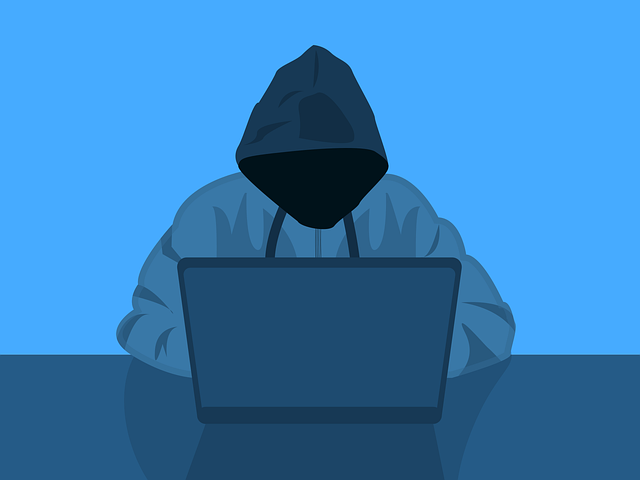 Website hacking is an unethical and immoral act. Unfortunately, some programming experts choose it as their profession and business. Once they are able to infiltrate your site, they infest it with spammy content, malicious codes and bad links. Hacking can certainly do great harm to your rankings, but you have to make sure that you are hacked to be able to fix the issue effectively.
Recovery Strategy
The first thing you need to do to resolve this issue is to confirm as early as possible that your site has been hacked. It will enable you to determine effective steps to regain control and be able to restore your website back to its normal condition.
You will know that your site's been hacked because Google will tell you about it when you run Google Search Console. Always check GSC to know what's happening to your website.
Getting one of the top rankings in search engine results is the ultimate objectives of search engine optimization. It's actually the main reason why you need SEO for your website.
Make that objective real for your website and see how it makes a difference in your business. Do it flawlessly with the help of experienced professionals like the provider of SEO services Colorado companies trust.
Call Muzeum Marketing at (321) 401-7700.