Based on tradition and historical facts, referrals is the best source of new clients and one of the best drivers of leads for the financial services business.
But in this day and age where anything can happen virtually, face-to-face referrals have found a match called digital marketing.  
Digital technology is a miracle of human intelligence, for all human endeavors including science, energy, aviation, engineering, defense and even warfare are taking advantage of its capabilities. 
The world of business and finance is the most common avenue of human interaction even before social media. It is also one of the biggest beneficiaries of digital technology. As a matter of fact, 77% of people all over the world (91% millennials, 80% generation x and 64 percent baby boomers) use at least one type of digital or mobile application to pay for a service or merchandise.
If you're a marketer in the financial services industry, you'll see that digital marketing is an effective way to attract customers and win their loyalty. It has  a great objective, but it doesn't eliminate the fact that nowadays, it is difficult to stand out because of tough competition.
In order to stand out in the financial services business, it is important for you to implement some of the best digital marketing tactics. Here are 10 strategies you can consider:
1. Market Your Services Effectively with a Great Website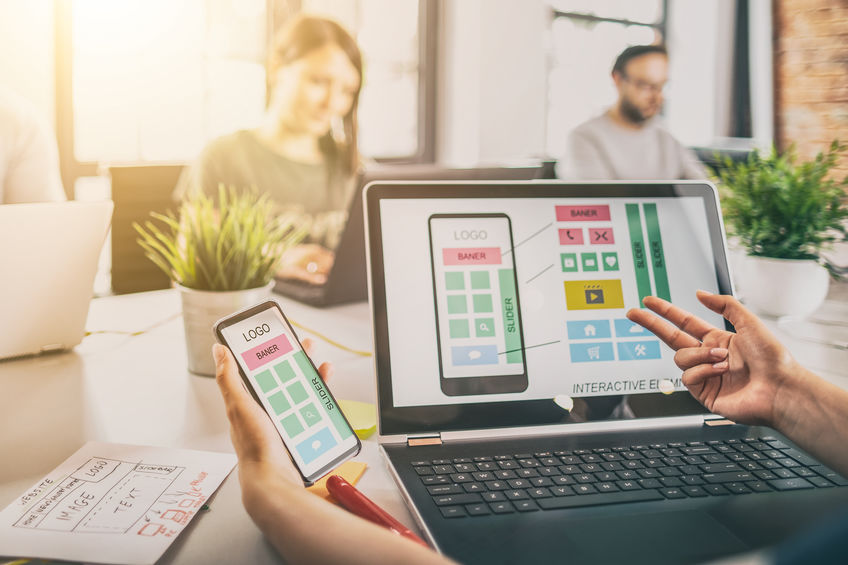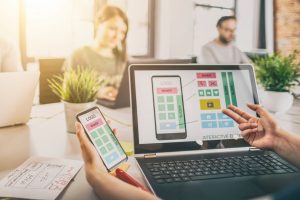 Your website is one of the most valuable assets of your financial services business. It works as your virtual store where customers can shop and transact with you online. As such, your website should be able to catch the interest of visitors by means of decent website design, efficient functionality, and pleasant user experience. You must make sure that these attributes can equal or even surpass the facets of leading websites your potential customers may have visited. 
Make your website attain this objective by making sure that it is:
Fast – fast-loading pages work to make people stay.

Frictionless – means a user has to be 100% satisfied with what your website has to offer. It is also equivalent to an amazing user experience.

Mobile-first – your website should work perfectly on any internet-ready mobile device.

Secure – keep your website secure by using encryption and authentication standards to ensure the security of information shared between your website and its users.

Make all these possible with the help of an able website design company like the experts in

digital marketing Colorado

business managers trust.  
2. Strive to Get to the Top of Search Engine Results Pages 
There's only one way to get to the top page of search results, and that is to catch the attention of search engines.
In case you didn't know, there are more than 700,000 monthly online searches for  the keyword "financial services". This huge search volume represents a big business opportunity for websites that rank high in search results. The best way to attain this is to apply search engine optimization or SEO in your website.     
These are the attributes of a website that catches the attention of search engines:
Fast

Optimized for mobile

Secure

Has the right schema markup

Has quality content

Social signals are pointing back to it

Quality backlinks

Contains optimized images
3. Implement Local SEO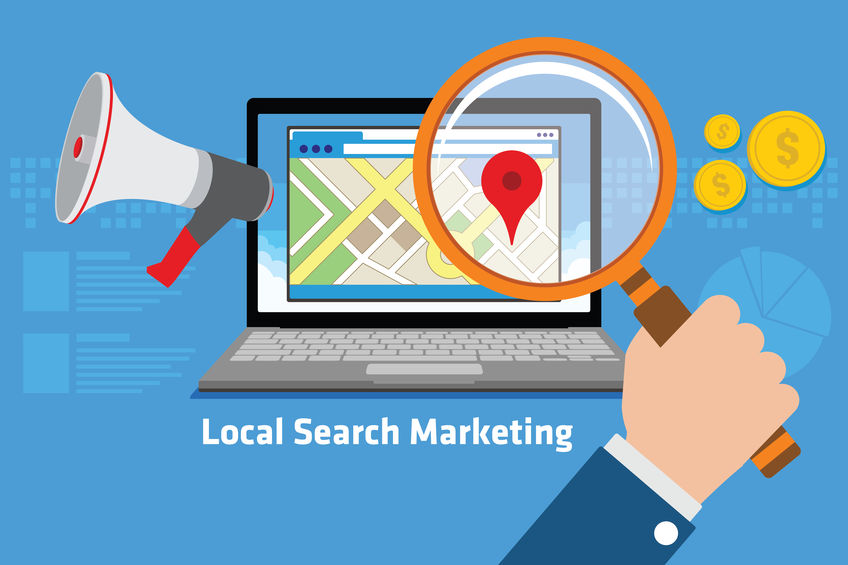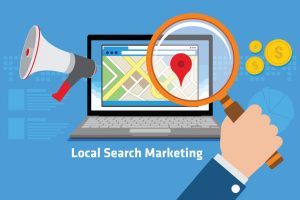 This is the element that can get your website to the top of search results for financial services in your locality. It is not the same as regular SEO because it focuses on the local pack in search results from Google. In case you missed it, the local pack is the Google map result that is displayed in the search results page. It's usually placed between the paid ads and organic search results.
The information displayed in the local pack comes from your Google My Business. This is the purpose for which you need to claim your GMB account and optimize it for local SEO. To make sure that your business listing is complete, you must provide GMB with these necessary information about your business:
Phone number

Photos

Business category

Address

Business hours

Specials, coupons, announcements and updates
Enhance your visibility for local searches and improve leads. Work with an experienced SEO agency like Muzeum Marketing today.   
4. Build Quality Content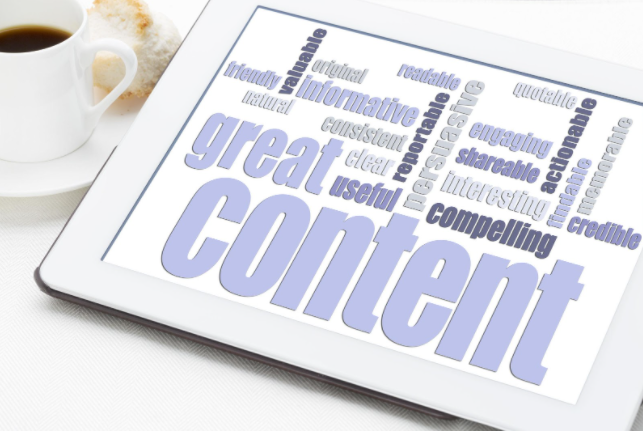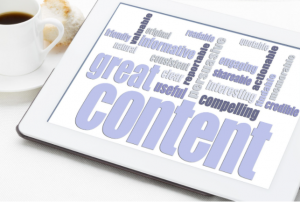 Before the advent of digital technology, traditional marketers are not obligated to furnish customers and prospects with useful tips and information related to their business. But with the advent of digital technology, a lot of things and processes changed. Because it became easier for customers to access information from computing devices, many of them choose to do their own research in order to find answers to questions about financial services.
Digital technology is giving you a chance to educate your audience. Dedicate some space in your website to provide useful content that helps to solve their problems.
These are some of the most common forms of content marketing
Blogs

Infographics

News articles

Social media updates

Videos

FAQs

Email newsletters

Ebooks

White papers
Don't miss this chance to connect and build relationships with your audience. Give them content that can help to solve pain points. You may seek the help of a competent SEO agency like the authority in internet marketing Colorado financial services partner with.
5. Use Video Marketing as Part of Your Financial Services Business
More and more people have seen the convenience associated with watching video more than other forms of content. In the United States for example, the average time internet users spend watching videos is15 hours per week. With the rising popularity of video sharing sites like YouTube, a large majority of internet users are spending more time watching video content as a source of information. 
About 97% of marketing specialists declared that videos play a vital role in improving people's understanding of their business. About 76% also asserted that videos helped them improve sales.
These are some of the most helpful videos you can create to educate people about your business:
Competitive Differentiation – To show elements and factors that make your financial services better than the rest.

Guarantees – These can comprise an assurance of quality, support, return or replacement policy, etc. These are things that can convince viewers to buy.  

Testimonials – To help convince prospects that you are the right company for the services they want.

Guide Videos – To make it easier for potential customers to navigate the complex financial system.

How-To-Videos – These types of videos are very engaging. Create how-to-videos about investing and saving money to attract a lot of people and turn them into customers. 
6. Leverage the Power of Social Media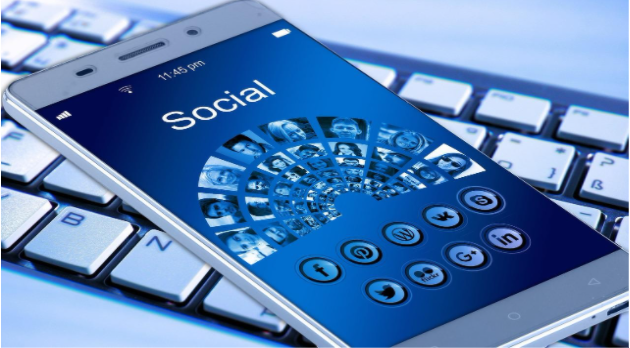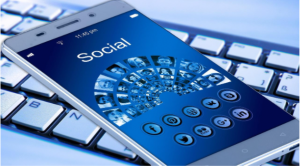 As you may already know, the financial services industry isn't doing well in terms of customer trust. To overcome this stigma, you can create a Facebook page to display honest, sincere and useful posts that give potential customers an idea how things are done in your business.
7. Use Email Marketing to Increase Leads
According to a 2016 report from Campaign Monitor, email marketing
was the year's dominant marketing channel. It gave an ROI of $44 for every dollar spent on an email campaign. You should not ignore email marketing for its proven ability to get more leads and increase your sales.
8. Invest in Paid Advertising (PPC)
Of all the consumers that run to the internet to find local products or services, 63% declare that they click on paid ads to find the information they want to see online. Pay per click advertising is also a big contributor to the financial services industry because it offers 7.19% conversion rate – the highest conversion rate for search ads.
9. Generate Reviews Consistently
Earning money is part of human nature, and there's one entity whose business is to make it happen – that's the financial services industry. But with the presence of strong competition, good opportunities almost always go to the one with great perceived authority and trustworthiness. 
In order to earn it, you need more than testimonials. These are positive reviews that potential clients can see on your website and on other sites. These are findings and observations of people who have tried your services. Their positive reviews do serve as their personal online recommendation of your business. They work effectively to strengthen your credibility as a financial services company.
Make it a routine to ask customers for a review or testimonial. Be sure to make these visible on your website.
As a manager of a modern financial services business, you know what digital marketing can do to boost your visibility, credibility, and authority. Make your company stand out in the real and virtual market with our help. We are a team of specialists in digital marketing businesses prefer. We are Muzeum Marketing.
Call us at (321) 341-9090.