With millions of people visiting different places around the world, tourism and hospitality are among the most lucrative industries in this era. Their $8.8 trillion contribution to the global economy is actually representing 10.4% of the world's gross domestic product (GDP). 
Marketing is one of the most challenging aspects of the hospitality industry. With the rising popularity of vacation rental marketing websites like Airbnb and HomeAway, competition is just overwhelming; you need to work hard for every single booking.
As a manager of a hotel or hospitality company, one of the best things you can do to promote your business is to make sure people will find your hotel easily – especially in the virtual market. With today's neck-to-neck competition, the job really seems too tough, but with the power of experienced professionals like your local area digital marketing specialists, you can make it lighter and more efficient.
Here are proven digital marketing strategies you should consider to boost your presence in the market.  
1. Build a Professional Website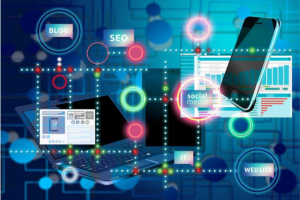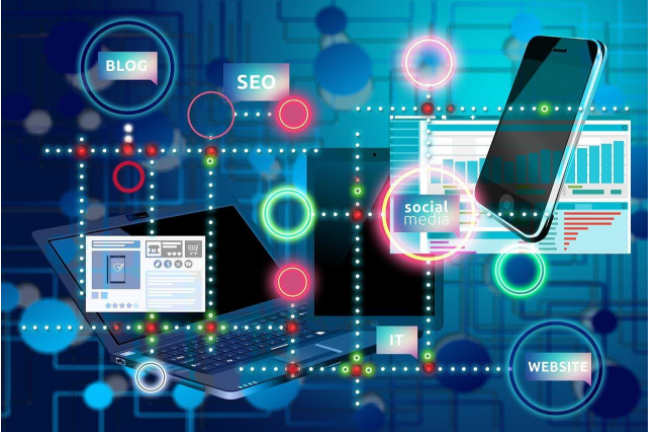 Modern business managers know the importance of being seen in the virtual market. It's the reason why a majority of businesses these days either have a website or a social media page that serves as an anchor for their digital marketing efforts.
Despite the presence of hotel marketing sites like hotels.com, many travelers would still want to visit your hotel's website for more information. Your website is the virtual front desk of your business. You should have a professional looking site to give your prospects a realistic glimpse of what you can offer, including photos of your key staff, a gallery for your amenities, and pages for your rates, customer reviews, etc.
Having a website actually enhances your online visibility and searchability especially if you optimize for the search engines. You should build one for your business with the help of experts in website development and digital marketing like the internet marketing Colorado company many website owners prefer. 
2. Fill Your Website with Quality Content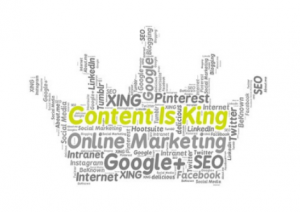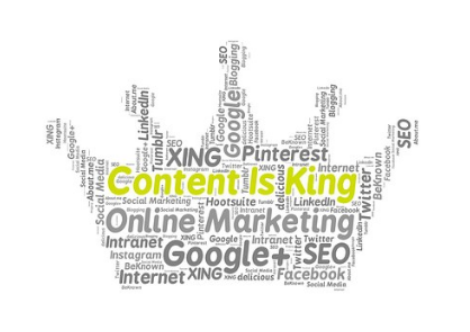 Quality content contains information that adds value to the time your visitors are spending on your site. They work not just to attract traffic but to establish a relationship with visitors.
Quality content can come in two major forms. These are:
Images
You should showcase your best amenities by way of a gallery in order to convince site visitors that your hotel is able to provide value for their time and money. You'll need a professional photographer who specializes in hotel websites to make this effort a success.
Descriptions or Articles
Whatever it is that makes your hotel a cut above the rest, you should let these be known via a clear and detailed description. These could include sumptuous meals, picture-perfect views from the bedroom or balcony, and of course your super friendly and courteous staff. Broadcast everything that makes you proud and your guests happy. Doing so could serve as an attraction for potential guests who visit your website.
To keep your website visible to search engines, you must update it periodically with fresh and keyword-optimized content. This job could be quite tedious but you can seek help from professionals like the internet marketing Colorado specialists to make things lighter for you. 
3. Apply Meta-Search Marketing
Consider adding meta-search marketing to your hotel digital marketing strategies. It can help to increase direct bookings on your website and provide you with a way to get some traffic away from online travel agencies (OTAs). Aside from driving more traffic to your site, it can also help to lower your costs because engaging in meta-search cuts out the middleman's commission.
Meta-search marketing uses a meta-search engine to collect rates and availability of rooms from websites of different hotels from the same city, and displays the combined results in one place. It gives users a way to book directly via your hotel's website instead of going through an OTA. Trip Advisor and Trivago are perfect examples of meta-search engines.
4. Manage Your Hotel's Reputation and Online Reviews
Reputation is everything and more than anything else in the hotel business. No amount of advertising can take the place of good reputation. Aside from the traditional word-of-mouth referrals which was a norm decades back, seeing online written reviews is the best and perhaps the only way to get an insight into what a particular hotel can offer.
As such, you should manage your hotel's online reviews effectively. Even if your hotel has hundreds of good reviews, it only takes one bad review to damage your hotel's reputation. 
For that reason. you must emphasize to your staff the importance of superb customer service. It isn't just about being nice to guests but to make sure that they get everything that you promised and perhaps even more. This should not make your staff feel awkward for asking guests for positive reviews.
Positive reviews can do great things to your hotel business. When you receive them, you must always share these good news on your social media and thank the author for their time and honest feedback.   
While positive reviews inspire and make you proud, negative reviews can be devastating. Both are equally important to your hotel's online reputation. When your company receives a negative review, you should respond by seeing it as a chance to improve with a promise to make things better moving forward.   
5. Apply SEO on Your Website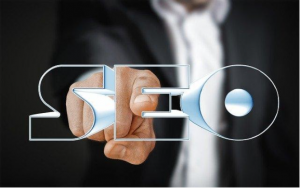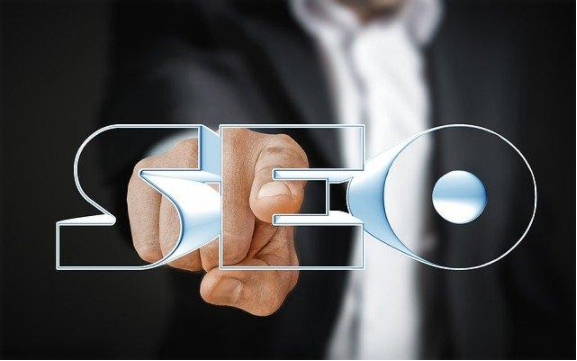 Digital marketing regardless of the type of business is generally dependent on search engine optimization. SEO is divided into two categories:
On-site SEO – refers to the methods of optimizing your hotel website to make it more visible online. You can use it by optimizing certain page elements including posts and images with strategic, user intent-matching key terms, and the source code of specific pages.
Off-site SEO – refers to the actions you take outside of your website that have an impact on search results. It often involves building backlinks from external sources such as other websites and directories to your hotel's website. Off-site SEO includes guest posting, social signals, sponsored posts and referrals.   
6. Give Emphasis to Local SEO
Search engine optimization, regardless of type is generally good for the visibility of any website. But if you want immediate results for your hotel website, engaging in local SEO would be a prudent option.  
To optimize your site for local SEO, start by improving the details of your listings on Yelp, Trip Advisor, and other listing websites. You should also claim your business name on Google My Business and fill it with complete details of your business. You can also optimize your GMB for local search by using location-specific keywords on your GMB posts. This can certainly help to enhance your visibility in the local online market.
7. Promote Your Hotel Business on Social Media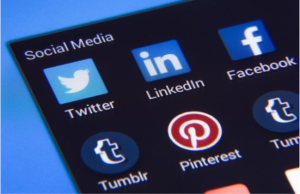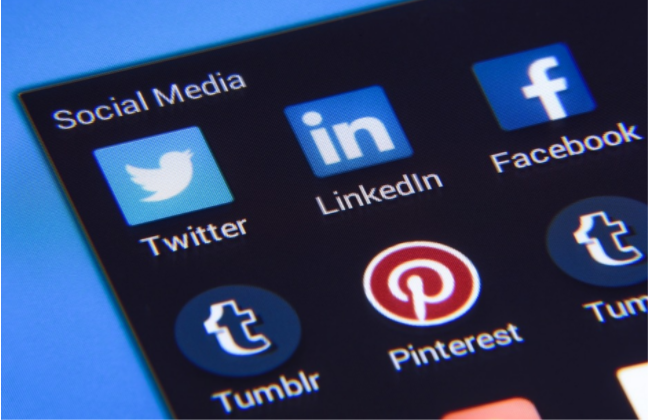 As a hotel business operator, you should know that social media platforms such as Facebook, Twitter and Instagram can have a huge influence in your digital marketing campaigns. 
One thing you can do to expose your business to this huge market is to create a Facebook page where you can share everything about your business offerings. An FB page also contains a review section where all satisfied guests and customers can place their feedback. You should give reviews a chance to promote your business. It's one thing that enables you to win the trust of potential guests.
8. Practice Social Listening
Social listening refers to the process of monitoring or tracking social media channels for mentions of your product, brand or business. Applications like Hootsuite, Curalate, Sprout Social and Buzzsumo are social listening tools you can use to keep track of your brand's mentions. Then you'll use all this information to analyze for ideas and translate these into opportunities.
Two steps are involved in the social listening process:
Monitoring of social media channels for comments, remarks or citations of your product, brand, competitors and keywords.

Analyzing the information, discovering its lessons and implications, and finding ways to translate these into action that will work to acknowledge customer satisfaction or strengthen a weak point in your business process.
Social listening is beneficial to your hotel business because it gives you a way to interact with and show that you care for your present and future customers, and learn more about how people feel about your brand, especially its strengths and weaknesses.
9. Consider Using Facebook Ads 
Facebook Ads still work as a very effective way to promote your hospitality business on social media. In fact, many businesses still pour out their marketing budget using this application. 
Travel Ads for example is a new program that allows hotels to display their ads on Facebook and Instagram. This program is intended for people who travel a lot. You may also consider Facebook's Dynamic Ads as an addition to your hotel's digital marketing campaign. 
10. Appreciate the Importance of Email Marketing
Email marketing has been around for years but its usefulness and effectiveness is still one of the best in the digital marketing business – especially because it has a personal touch, it is affordable and easily one of the most economical means to reach an audience.
As a hotel business operator, you should include email marketing in promoting your business, but bear in mind that you need to define an audience to ensure that your emails are given to the right prospects.
11. Leverage the Power of Remarketing
Hotel remarketing is a part of the marketing process but it works to enable your hotel business to engage with prospects who may have visited your website in the past but did not pursue their search.
The hotel remarketing strategy will give you a chance to get previous visitors to revisit your website and make a purchase this time. How would you apply it? By sponsoring remarketing ads  that pop up in previous users' feeds. These ads should carry discount offers to recapture your prospect's interest.
It is important to note that in order for your hotel remarketing to work, you must ensure that it can offer a lot of value. It must also contain the right keywords to make it more visible and searchable.
12. Use Chat Bots
Modern technology has proven once again its importance in the marketing aspect of any business. A chatbot is a perfect example of this. It is actually an artificial intelligence program designed to simulate a chat with a user through a website, messaging application, or a telephone.
Chatbot applications are one of the most promising breakthroughs of human-machine interactions. They help to improve the customer engagement process of your hotel business and reduce your customer service costs.
There are many strategies that you can apply to your hotel's digital marketing, but the ones we offer here are the most practical solutions you can implement to get ahead in the business. Make these work for you with the assistance of Muzeum Marketing. We are a team of specialists in digital marketing
businesses trust.
Call us at (321) 341-9090.