If you want to know how popular Google Chrome is in the real and virtual world, think about two billion people that are actively using it as you read this line.
There are many factors that make Chrome popular. But if you will dig deeper for one good reason why many people from different races and languages use it, you wouldn't be surprised to know that it's because it is efficient and capable of supporting excellent Google Chrome extensions.
Extensions are the most convenient and helpful marketing features on the internet to date. What makes them more attractive is they are very affordable, easy to update and they need very little space, unlike most traditional desktop applications.
If you want your SEO strategy to be more efficient in terms of racking up your rankings, tracking your website's performance and viewing its metrics, use the Chrome extension that's able to deliver the results you want. Install and use them correctly with the assistance of an experienced SEO provider like the SEO services Florida business managers recommend.
There are thousands of extensions on the web and they all claim to help you with your SEO goals. In our desire to make your life easier, we decided to identify the best extensions that can help you in your various SEO activities.
Here are the top 15 SEO and Marketing Chrome extensions we have chosen for you. Master them through the guidance of a competent SEO pro like the search engine optimization Florida business specialist. They can help to make your search engine optimization and marketing goals easier to attain.
Keywords Everywhere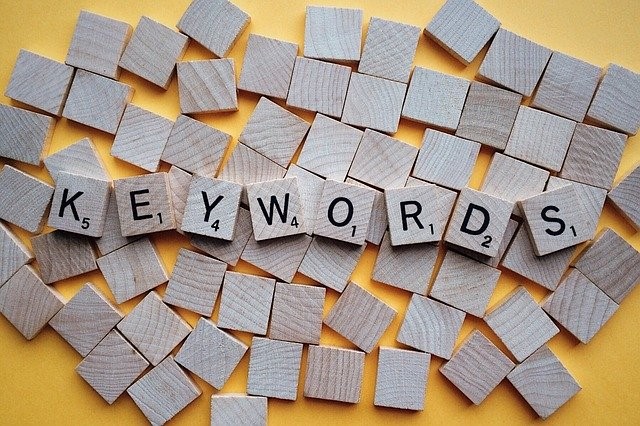 This extension is designed to help you perform a faster keyword research. This free tool can shorten your keyword research time and help you get results more quickly.
Aside from its ability to facilitate a speedier keyword research, this tool also allows you to do more:
Check the cost per click for any keyword across a plethora of websites
View the search volume of your Google keywords
It frees you up from the time-consuming task of searching and copying data from different websites
Allow you to download your metrics as an excel or .pdf document for record keeping purposes
Keywords Everywhere is supported by a number of websites including:
Uber
Amazon
Moz Open Site Explorer
Google Analytics
Bing
Google Search Console
MozBar
This extension allows you to know the domain authority and popularity of any website including your competitors. It can also perform SEO site overview of any web page and analyze websites and SERPs.
Mozbar requires a user to log in using a Moz community account to be able to run the app.
One of the most helpful attributes of this tool is its ability to identify backlinks, technical SEO, social media engagement, and content of any page you want it to look at.  These are the important metrics that determine the popularity of a website, aside from domain authority and page authority. Mozbar can easily find this out for you even if you're using it on a free account.
SEO Peek
If you want to have an insight into the on-page SEO factor of any website, SEO Peek is the tool you need.
It works primarily to check the Document Object Model (DOM) of web pages. It eliminates the need for a user to view the HTML source of a web page because it can automatically display important web page elements like meta tags, page titles, meta descriptions, and a lot more.
SimilarWeb
SimilarWeb is a Chrome extension that works best if you want to conduct a general site analysis.
This tool basically analyzes a website, take an inventory of all of the site's traffic sources and provide other important data which includes traffic, the time users spend on a page, bounce rate of pages, and a lot more.
But that's not all SimilarWeb can offer. It can also tell you of a company's demographics, its target audience, and the amount it spends for paid content.
These are important factors that influence the SEO of a website. They play a vital role in a site's visibility, and they hold valuable information about your competitor's digital presence. You can obtain access to all these with SimilarWeb extension.
Tag Assistant
This extension is designed primarily to analyze tags. It analyzes Google tags especially the ones required for remarketing and Analytics. It looks at user journeys to record sessions and examine tracking tags to allow users to know if they are using tags correctly. This extension detects tag errors and lets you know if your web page has any so that you can correct them accordingly.
Redirect Path
Redirect Path is a Chrome extension primarily designed to check web pages for broken links, but it can actually offer a lot more.
It can identify errors such as HTTP status codes 301 and 500 and flag Javascript redirects.  It can help you to see to it that no technical problems can distort the results of your SEO campaign. If the tool sees a page error , it will give you proper notification. Once you correct the issue this tool will also let you know formally.
Redirect issues are difficult to detect but it becomes easier with Redirect Path. As an operator of a marketing website, you must be have this extension to be aware of redirect issues as these can trigger a drop in your rankings you might not be able to explain.
You must remember though that this tool is very effective if you're working on a small number of pages. It doesn't work well if you use it to do a full site audit.
SerpWorx
You can use SerpWorx to discover your competitors' secrets as to why they are ranking high on search results. But you need to pay $9.95 per month to make it work for you.
One powerful attribute of SerpWorx is its ability to provide Majestic metrics including Trust Flow and Citation Flow. It also allows you to see SEMRush and Moz data from one of its interfaces.
Furthermore, if you have an account in Ahrefs, you can have this tool connected to your account in a few clicks.
If you are interested with this extension but you want to make sure it works, you may avail of the free trial so that you can test it before making up your mind about buying.
Majestic Backlink Analyzer
This "majestic" extension is basically intended to assess the quality and quantity of backlinks to  a web page. It lets you know the topical relevance of your web page to the linking page. It also shows you the most important metrics of your website including:
Trust Flow
Citation Flow
Topical Trust Flow
External Backlinks
Referring Domains
Referring IP Addresses, and a lot more.
One good thing about this tool is it enables you to "spy" on your competitors and allow you to find out your their sources of backlinks. This can give you an opportunity to ask those sites to link back to your website.
Hunter
Hunter is an outreach app that can help users find and create new connections. It can help you to connect with anyone from any website by knowing their email address. It only takes a couple of clicks to get results from this extension. After that, you may send an email to the person you wish to receive your request, offer or proposal.
Google PageSpeed Chrome Extension
As its name suggests, this extension is designed to analyze page speed both on desktop and mobile. You must know your site's loading speed because it is a major ranking factor. We at Muzeum Marketing use this extension to measure the loading speed of our clients' websites.
If your site's speed is to slow, you certainly can't compete with fast-loading websites even if your site has the better content.  Besides, if your web pages takes too long to load, your would-be visitors would leave without waiting for a page to open.
Aside from analyzing page speed, this extension will also give suggestions to website owners as to how they can improve their speeds. This can include optimizing images and reducing redirects.
BuiltWith
BuildWith's main mission is to profile websites and discover a lot of things including a site's web server, copyright year and a lot more. Should you wish to know the profile of your competitor's website, use this tool to get the information you need in a matter of seconds.
When you run this extension, its program will take you to a list of important components that make the site you're profiling run. These are processes or technologies that include:
Analytics
CMS
Web server
Framework
Advertising
Analytics and tracking
JavaScript libraries and functions
Mobile
Content delivery networks
Each component represents a section that specifies the technology the site is using.
The information you get from BuiltWith can help you determine the changes or enhancements you need to do to your own website in order to attain the same level of success the site you're profiling has achieved.
Table Capture
Table Capture is an extension that allows you to capture HTML tables and convert them to Excel, CSV, Office 365 and other formats so that you can easily paste the data into the format of your choice.
This tool is especially useful if you want to review a competitor's website or see what it does to generate leads. Knowing competitors' secrets isn't always bad. Sometimes, it can make you see what they do to succeed. These are the ideas that you need to implement in your own strategy to achieve your own goals.
Character Count Tool
Character Count is an app that tells you the number of characters and words you have placed on a given text. It is important in SEO because there are certain aspects of this process where the length of individual contents is limited.
For example, the number of characters for title tags is limited to 60 because it is the maximum length Google will display. For meta descriptions, Google will display a maximum of 160 characters, so you have to stay within these limits to make sure that every word you say in that content will be seen and read via search results.
To use it, the first thing you need to do is add the app from Chrome web store. Once the extension is in place, click the extension to activate it and highlight some text to see the total number of characters. The app displays that number in the upper right corner of your browser.
SEO META in 1 CLICK
SEO META in 1 CLICK is an app or tool designed to display meta tags, meta data, page titles as well as information about the other main elements of SEO such as headers, links, images, social, and external tools. It will help you manage and improve your website's visibility in the world wide web.
Evernote Web Clipper
Evernote Web Clipper is a tool you can conveniently use to clip and save images, web pages, articles, and PDFs. It also allows you to access photos and files you have saved wherever you may be. Simply log in to your account at Evernote and proceed with your tasks.
***
Millions of people including us at Muzeum Marketing use Google Chrome everyday. It's ability and conscious effort to consistently provide pleasant user experience is an asset that's hard to resist.
The advent of browser extensions has made Chrome even better. It actually makes life easier for all especially digital marketers and SEO professionals. These tools can help them track their performance, spy on competitors, and improve their rankings.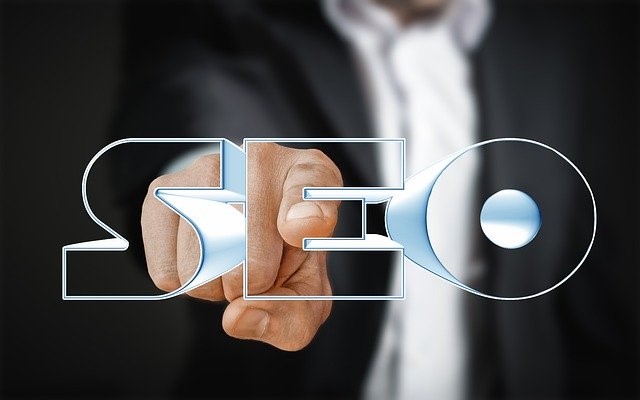 As an online marketer, you should leverage the power of Google Chrome extensions. It can help you to maximize your potentials for a sound SEO and marketing process. As you may already know, there are thousands of SEO and marketing metrics applications you can choose from, but we picked only the top 15 for your convenience.
Master all these tools and their capabilities. The assistance of a professional like the SEO services Florida digital marketers favor can take you a long way towards your goals.
Use these applications to get the best from your SEO and marketing thrusts. Seek the help of trusted professionals like the experts in search engine optimization Florida SMEs rely on to discover secrets that can pace your business above the rest.
Call us at (321) 401-7700.