Many business owners start planning for the holiday season weeks in advance. If you are one of them, you probably should have a holiday marketing campaign plan figured out and and your store decors made ready. Well, that's for your physical store. What about your online presence? 
Have you included your website in your holiday marketing plan? You must! You should not underestimate the power of the virtual market. It is as big today as the real market and it has the capability to give you the volume of sales you need for the holiday.
According to a report from the National Retail Federation, the average U.S consumer spends $997.79 for the 2020 holidays. Despite the pandemic, many people are still eager to buy gifts, holiday items, and basic or "non-gift" items for their families.
As an operator of a small business, you have a chance to benefit highly from the sales opportunities the holiday season will create. Do not procrastinate, for it will certainly work against you. Start your marketing this early as your potential customers are most likely doing online research to know what you have in store for them. Like your real, brick and mortar store, you should prepare your business website for the holidays. It can help to keep you ahead of competition.
Here are some of the most important yet practical ways to make your website ready for the holidays:
1. Optimize Your Website for Mobile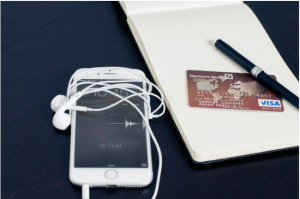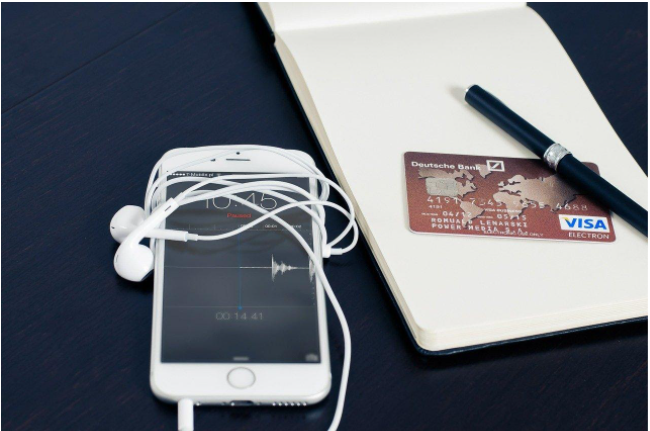 If you haven't done yet, you must make sure that your website is designed and optimized for mobile access. Even if people are planning to visit your physical store, a majority of them will first try to find you online with their mobile devices. If your website isn't designed for mobile-first accessibility, you will lose a lot of potential customers, and that's a big problem.
In 2020, purchases that originate from mobile devices are projected to reach $71.3 billion, according to statista.com. You should take your share from the mobile market by making your site easily accessible to mobile devices.
Make sure that your website is optimized for mobile by checking how your content behaves from smartphones and tablets to HD TVs.  If you see a problem, have it fixed by a capable web design and development services specialist for better performance.
2. Identify Strategies that Worked in the Past
Go over the previous year's reports generated by Google Analytics or any other analytics tools you're using, to confirm which strategies worked and which performed poorly. Review your reports for the past months to see if there are trends that could impact your current data.
You can use these data as a basis for deciding which strategies to apply for your current holiday marketing campaign. 
3. Test Your Website
Online holiday shoppers are expected to soar and you must make sure that your website is ready for it by testing its capacity and vulnerability. Perform load tests to understand how your website performs under normal conditions, as well as spike tests to assess how your system works during traffic spikes.
The abrupt increase in the volume of traffic during the holidays can impact your website's availability and response time. It can even lead to errors. You should pay particular attention to the metrics when you run your readiness tests. Your website's poor performance is the main that can spoil customer experience and make visitors decide to abandon your website.
4. Optimize Your Website's Performance 
Prepare your website for your holiday customers by being able to provide them with great user experience. There are a lot of things that can make or break user experience, especially during the holidays. Here are the most important things you should focus on to ensure that your website is properly tuned up for the holiday rush:
Increase Page Speed
The loading speed of your web pages is both a ranking and U/X factor. When your website spoils your potential customer's user experience, it is actually transferring opportunities to your competitors. Do you know that for every second your page is delayed, you're losing 7% in conversions? You should not allow it to happen especially during the holidays. Have your page speed checked and fixed by an experienced provider of web design and development services.
Update Plugins
A majority of business or ecommerce websites use plugins for better functionality. But it actually offers more and one of these is security which plays a vital role in the digital system. There are unscrupulous developers who are looking for ways to give hackers a chance to get through some business websites and steal information or do other illegal activities. 
Plugins are primarily designed to fix bugs and prevent scam. You should update your plugins as frequently as possible for your website's own security.
Fix Broken Links
Prepare your website for the holiday shopping rush by checking for broken links to your site and fixing them. Bad links can work against your business because it gives shoppers an unpleasant experience which makes your website loose credibility.
5. Protect Customer Data
Protecting customer information is one of your most important responsibilities as an online retailer. You know the risks of online shopping, and if you don't safeguard the data of your customers, you will be exposing them to certain risks including identity theft. To ensure security of important data, you should keep your website protected with a trusted security software.
6. Decorate Your Website
Make your website project the holiday feel by decorating it for the event. Just like a brick and mortar store, your site can awaken a certain holiday feeling in people  if you decorate it and make it ready for the occasion. You may ask a professional SEO services and web design specialist to help you on this.
7. Start Posting Holiday Content 
Most shoppers these days go to the internet first to get gift ideas before they actually start shopping. So to be able to give what potential customers are looking for, focus on the creation of optimized holiday content for your website and social media pages. It can help to make you more visible to online searchers. 
8. Focus on Products that are Driving Sales
Most holiday shopping seasons have trending or most sought-after products or categories. Go check your merchandise and check which of them are driving the most sales lately. Promote these products with competitive prices to make them more appealing to shoppers who are on the lookout for hot deals.
9. Optimize Your SEO for the Holidays
One of the most important factors you should consider to prepare your website for the holidays is its visibility. A majority of people begin their holiday shopping by doing a Google search. If your content isn't optimized for search, no one can ever find your content no matter how excellent or informative it is. In short, it will be worthless.
To give shoppers what they're looking for this holiday season, use holiday-specific words and phrases people are using in their search for holiday information and ideas. Remember, you don't have to depend on keywords that you used on previous holiday seasons as many of them could already be outdated. Use a proven keyword research tool to optimize your content for the holidays and put your shoes in shoppers' shoes to confirm those keywords. 
10. Offer Customer Support
A lot of problems can come with the onrush of online holiday shopping. Inaccurate stock levels, browser problems, and missing orders or missed deliveries are just a few to mention. All these issues can reflect on your business if they are not properly addressed. Prevent these problems by assigning personnel to handle issues and offering live chat support to people who are browsing your website.   
The holiday season is a critical part of the year for retail businesses like yours. Make it profitable for you by effectively preparing your website for the holiday rush. Work with a trusted provider of web design and professional SEO services and be confident of a profitable holiday season. 
Contact us at (800) 725-3343.