Social media is a hub where people converge online to talk about anything. But it's overwhelming popularity has taken it beyond social. It has become a great place to do business. Instagram is one such channel.
If you want to leverage the power of social media to broaden your reach in the market, you should consider Instagram. With the help of capable digital marketing professionals like the social media marketing Colorado agency, and an excellent marketing strategy, promoting your products, boosting your brand, and eventually increasing your sales will be a reality on Instagram. 
With more than a billion users worldwide, Instagram is one of the most populated social platforms today. There are 140 million Instagram users in the U.S. as of the third quarter of 2020.
Here are the Step-by-Step Process to Use Instagram to Market Your Small Business
1. Create Your Instagram Business Profile
Assuming that you're using a smartphone or a tablet, download the Instagram app

Click Sign up.

Enter your email address. If you have a business email, use it.

Choose a username and password.
The account you have just created is a personal Instagram account, and you need to convert it into a business profile. This is how you'll do it:
Tap Settings

Select Switch to business profile

If your business has a Facebook page, you may connect it to your Instagram business profile to get the most of your Instagram's business tools.

Complete your profile with the most important details about your business. This includes your name, username, short biography, your website's URL, profile picture, and contact information.
Now that you know how to create an Instagram business profile, your next task is to use it effectively to promote your business. Here's are the steps:
2. Post Professional-Looking Photos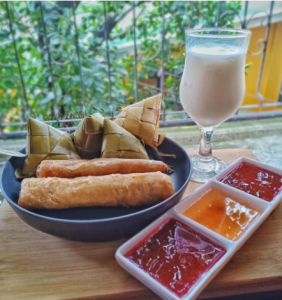 As a member of a photo-sharing and social media platform, it would be prudent if you can post quality, visually appealing content to catch the eye of your targeted audience.  When you take photos for Instagram, take time to edit them to emphasize their visual appeal.
Add a new photo by tapping the camera button on your screen's bottom. The camera allows you to take a new photo or choose an image from your camera roll. When you proceed to the next screen, you will see options that allow you to add a filter, write a caption, tag other users, and add a location. If you wish to turn comments off for this page, go to advanced settings.
3. Use Instagram Stories
This is one of the most popular features of Instagram. The platform allows you to use different tools that help to make it easier for you to create engaging stories. However, the photos and videos you post here will stay for only 24 hours.
As an operator of a small business, you should utilize Instagram Stories to promote your products or services. It's giving you a chance and time to get your message across to people who might not be able to see regular Instagram posts.
Instagram Stories is a feature that allows you to post still pictures, live or recorded videos, basic text, and music. The feature also enables you to add stickers to convey information, hashtags to expand your audience,  and tag other users to direct them to your posts.
You may also draw people's attention with Stories Highlights. Your posts here will remain on your profile until you delete them.
Create engaging stories on Instagram with help from experienced professionals like the social media management Colorado small business owners patronize.
4. Stream Live Videos
Aside from its "Stories" feature, Instagram also allows  you to stream live video that stays online for only 24 hours. Your posts may only stay temporarily, but it can give your prospects and customers a live view of your products, answers to certain questions, or a glimpse of what's happening behind the scenes in your business.
If you want a video to remain in your feed, upload a pre-recorded video or shoot one directly from the app.
5. Interact with Other Users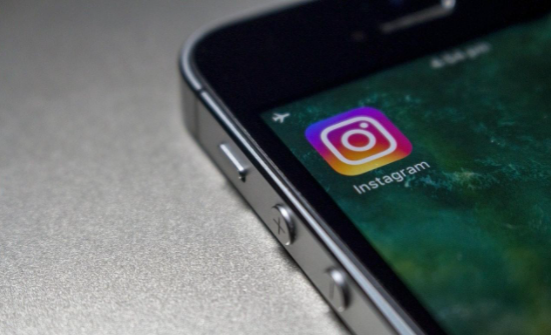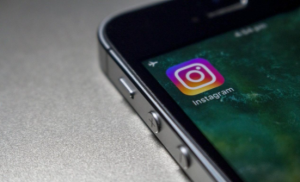 Being on a social media platform, interaction with other users is necessary, especially with your followers. Some ways you to engage with them include:
Liking – it is one of the simplest ways to connect with other people on the platform. Liking is a simple way to connect with other users. To like a photo, either double-tap the image or tap the heart button under the post.

Commenting – Like the 'Like' button, the comment button is also placed below the photo. Tap it to open the comment interface which shows in the form of a text box where you can type what you want to say. Hit 'Post' when your message is complete.

Mentioning – Like Twitter, Instagram allows you to use the @ symbol to mention or tag other users and prompt them about your comment or captions.

Tagging – Like other social platforms, Instagram allows users to tag people before posting content. To do this, click on or tap 'Tag People' then tap the exact place where you want to place the tag. The app responds by prompting you to enter a person's name.

Direct Messaging – It is a feature in Instagram that allows you to message another user directly. To use Instagram Direct:

Open the Instagram app on your smartphone. From the home screen, swipe to the left or tap the airplane icon at the top-right corner

Tap the "New Message" icon

Add individuals you'd like to send the message to

Tap "Chat"
Enter your message. You may add an image, video or audio if you want
Tap "Send"
Once your message is sent, you and your message's recipient can chat or have an exchange or messages.
6. Use hashtags.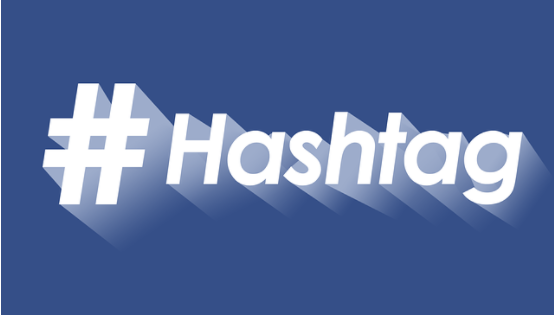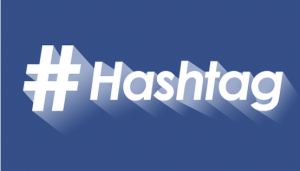 The use of hashtags makes it easier for users to find content within the platform. In addition to the '#", hashtags may contain letters and numbers but not other non-numeric characters such as "*" and "&". 
As earlier said, hashtags work to expand your audience. This is how it works: When you use a hashtag, your post will be shown on the page for that particular hashtag and will be more discoverable to other users. 
Because users can both search for hashtags and click on hashtags they see in posts in the app, relevant hashtags can be a highly effective tool for getting noticed. However, make sure you're using the right hashtags for your brand.
Instagram allows users to place 30 hashtags in a post, but you don't have to put that many because to ensure quality responses. Use only the most appropriate hashtags for each post to ensure interaction only from people who are interested in your brand.
Don't be afraid to experiment to discover which hashtags work effectively for your brand. You don't need to be an expert to discover great hashtags. But you can make the job easier with help from an experienced SEO team like the social media marketing Colorado specialists.
7. Advertise on Instagram.
Like other social platforms, Instagram gives businesses the option to advertise their products or services.  The channel has three formats for advertising:
Photo ads – They are similar in appearance to regular photo posts. What makes them different is the 'Sponsored' label placed above them as well as a 'Learn More' button at the bottom right corner below the photo. 

Video ads – They too are like regular video posts except for a 'Sponsored' label that appears on top of the video.

Carousel ads – They are similar to photo ads, but they contain multiple videos for users to see.
All of these formats are intended to accomplish these objectives: drive click-throughs to your website, promote mass awareness, and garner video views. 
8. Sell Your Products
With the addition of the Shop tab on Instagram, users can find products and buy them directly via the app. All they need to do is give their name, billing information, email address, and shipping address to enable the seller to ship the purchased items to the buyer. Instagram accepts payment through Visa, American Express, Mastercard, Paypal, and Discover. 
Instagram is also allowing small businesses to sell products through the app's Shoppable posts. If you own a small enterprise, you should take this opportunity. 
More than you may have anticipated, Instagram is not just a photo-sharing social platform. It is also a tool you can use to expand your reach as a business. But that's not all. Here are more tips that can help you get the most from your Instagram account:
Your profile is the only place that allows you to share links to another webpage. In other words, you can't use links anywhere else in the platform including Instagram captions, but your profile. If you want to link to your website, edit your bio and change your default link there with your website's URL. Be sure to note in your caption that the link to your site is in your profile.

Create posts that relate to your brand. While it is sometimes tempting to share great photos of human interest, their beauty or popularity might have nothing to do with your business and confuse your followers and target audience instead.   

Run promotions from time to time. Do this by posting an image to advertise your sale or giveaway, and ask other users to repost it together with a custom hashtag, to qualify for an entry. At the end, your promotion, search that hashtag to pick a winner among the users who reposted your image. Promotions like this attract deal-conscious buyers. It's also a way to allow your followers to help you market your

personal brand

.

Respond to comments. Interacting with other people on social media, especially those who comment on your posts is a gesture of giving attention and value to their ideas and opinions. It encourages people to continue following you and letting you know what's on their minds about your posts.

Embed Instagram posts on your web site. The desktop version of Instagram allows users to get an embed code to embed specific videos and images to their business website. If you do this on your website, you're telling visitors that you are active on Instagram, and some of them will be encouraged to follow you. To do it, select a video or photo you want to embed, then click the ellipsis button and select "Embed." This prompts the program to display a box with the embed code. Copy the code and paste it anywhere you want on your website.

Let Instagram influencers help to promote your business. Like Facebook and other social channels, Instagram has its own influencers. These are the people who are followed by a multitude on Instagram. Influencers can help you market your products to their followers subtly. In most cases, their services are not free and you need to compensate them somehow. 

Share your followers' posts in your story. This is an Instagram feature that allows you, the operator of a small business, to interact with your IG followers while promoting your product or service. For example, if a user posts a picture of them with your product, share that post directly to your story because it can make a great promotional material.

Use IGTV to market your small business. There's a lot of ways to do this. One is hosting FAQ sessions and doing how-to chats.
When you follow all these tips, Instagram can help to promote your business. But to make sure that everything is in place, you should let a professional like the social media marketing specialists in Denver help you. 
With its growing popularity and following, Instagram is a proven online market. As an owner of a small enterprise, you should leverage its power to expand your market reach and improve your potential for increased sales and higher revenues. Make it possible with the help of a professional provider of social media management Colorado businesses prefer.