Nowadays, the cyber market is occupying an indispensable role in the success of any business. With that said, it has really become absolutely necessary for businesses to own a website to make its presence felt in the virtual market. Excellent websites really play an important part in bringing a business closer to consumers.
But how will you know that your website is doing its job? What indicators do you need in order to realize that your company needs a new one?
Websites are an investment, and spending on a new one is a big yet daunting decision. As a business owner or manager, you know how it goes when you start all over again even in the virtual marketplace. Aside from the precious time you need to spend on it, a new website also requires a sizeable investment. There is no doubt that you know how important a high performing website is to every business. This glaring reality leaves you with no choice but to build one.
In this day and age, not all customers walk in malls and market places. Many of them thrive in a marketplace where physical transactions do not happen. The use of computer devices like desktop computers, laptops, tablets and even smart phones allow people to shop products by simply visiting a business website. But that doesn't mean that you should rush out and grab the cheapest website development service available at the moment. It is important for you to note that a weak website is even worse than not having one at all. If you must own a site, it should work to benefit your business.
What Factors Make a Website 'Good' or 'Bad'?
Good and bad websites really exist, but unlike apples or oranges, there's no line that separates the good from the bad ones. However, there are 8 indicators that separate strong websites from poor performers:
An excellent website is: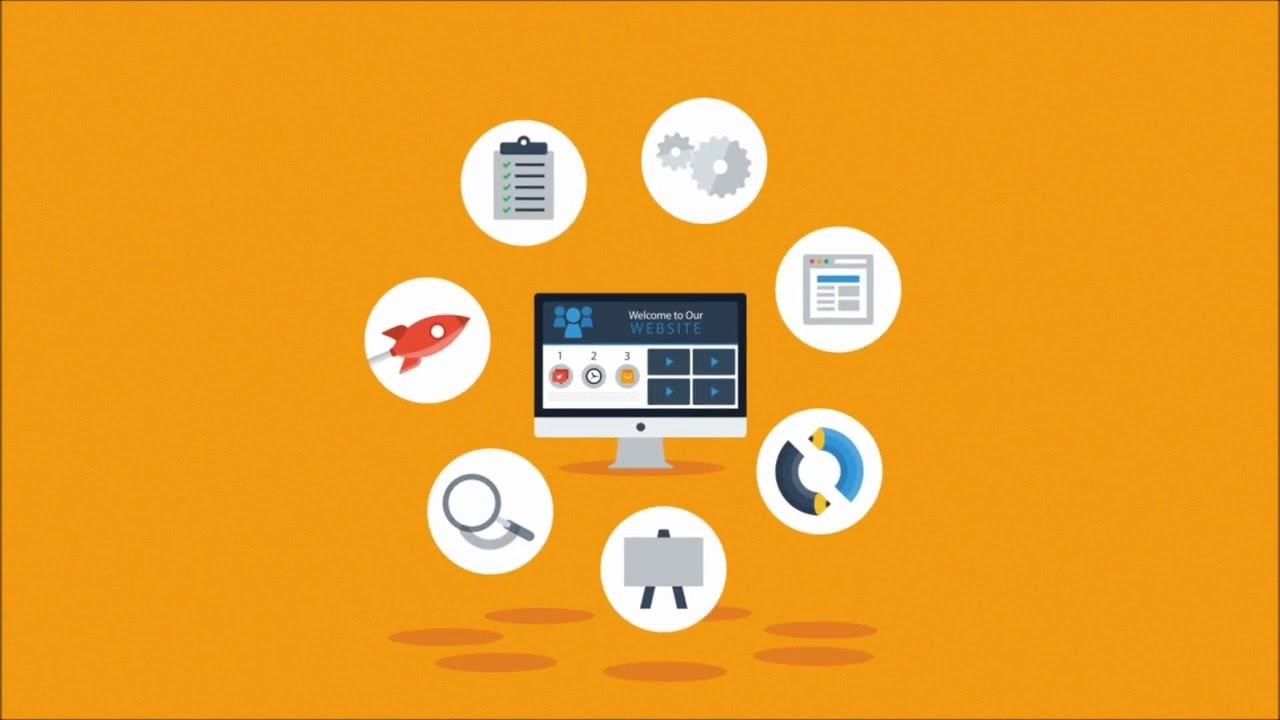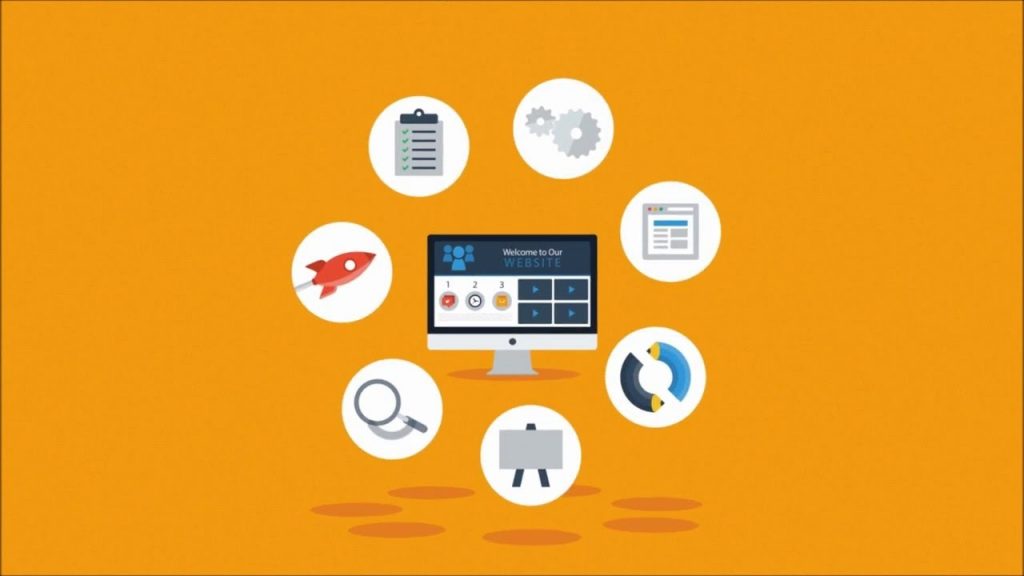 Appealing to users and search engines
Able to fulfill the intents of users
Updated on a regular basis
Quick to respond
Easy to navigate
Appealing design with an ability to portray its brand
Able to offer users an excellent user experience
Able to drive results that are beneficial to the business
In contrast, an ineffective website is:
Appealing only to users or search engines, or not appealing to both
Not able to serve user intent
Not updated, stagnant
Slow to load
Hard to navigate
Poorly designed
Not keen on providing good user experience
Unable to deliver results that are beneficial to the business
The specific goals and determination of a website's return on investment will depend on the nature of the business that owns it. It should be noted however, that websites are built to deliver results. After all, it's the primary reason why they are built in the first place. A good commercial website is built to deliver these results:
Direct returns by way of e-commerce
Indirect returns through lead generation, prompting users to visit a physical store, or via service bookings
Becoming an authority on its niche and winning the trust of site visitors
Online visibility
If your website gives you the opposite of the above results, it simply means you have a weak website, and these are its possible consequences:
Lost Revenues, Wasted SEO Expenditures, and Poor User Experience
You spend time, money and effort to make your website rank higher in search engines, but all these will go down the drain if you have a poor performing website. Even if you fill it with the most informative and engaging content and the best keywords, that will still be trodden down by poor user experience (UX). When you operate a website, you must give UX sufficient time and attention because it can kill your rankings. Additionally,
It is impossible for any website to rank if it doesn't respond well to Google and other search engines
Even if your website gets terrific rankings and your click-through rate is impressive enough, still it won't perform well if your site is not able to meet user requirements.
Rising Expenses on Adwords
When ranking becomes hard to obtain organically, one of the most possible things you will do as a bailout plan would be to bid on the right keywords. But even this would not be a guarantee for click-throughs – even if you are at the top 10 of the search engine results page (SERP).
Waning Brand Reputation
SEO and AdWords campaigns expose your brand to your target audience, but a poorly performing website will only convince your audience that your brand is not attractive at all. If this is how your website works, you better take your website down and keep your brand unknown than make it negatively famous. The first big step you must make if you are to establish brand identity is make a strong creative design towards the right direction.
Insignificant Conversion Rates
For purposes of clarification, conversion rate is not the number of visitors who are turned into customers because of your website marketing campaigns. It refers to the total number of conversions divided by the total number of visitors your site has on certain amount of time. If for example, your site has 5,000 visitors on a specific period and 50 were converted, it means a conversion rate of 1% for your site.
Your conversion rates can help to let you understand how your website works to promote your business. It also makes you see what marketing efforts are working to give you a Return on Investment (ROI).
Here are the most common causes of limited conversion rates of a website:
Confusing website navigation
Lousy, uninformative content or unconvincing calls-to action
Site doesn't have enough elements of trustworthiness
Errors in the contact form or purchasing process prevents visitors from buying through your website
Given the factors that influence the performance of a website, it is time for you to face reality. Does your business really need a new website?
The virtual or cyber market is evolving at a fast pace partly because of the changing habits of online customers. This triggers the evolution of website design and development. If you don't check your site's effectiveness, you will soon realize that it has reached a plateau where your returns have nowhere to go but down. It could be a signal that it's time to build a new website.
If upon audit and evaluation, your current website is giving these results, you should contemplate on building a new website.
1. Poor User Experience
With the increasing number of users that look for products on the go, you need a website that's fast, easy to navigate, informative and easy to remember. You should take care of these aspects in order to facilitate great user experience. Even if you believe your website is mobile-friendly, you should still assess its performance and ease of use on mobile devices. It's always easier to be safe than sorry.
An informative, easily navigable website especially on mobile is one of the best tools you can use for your business. If your website isn't mobile-friendly you should contemplate building a new one.
The mobile internet market is huge. There are millions of mobile internet users in any country. Most recent statistics also show that money each user spends on e-commerce is increasing by an average of 7% per year.
2. Content is No Longer Relaying the Right Message
A website that is not fine-tuned and updated will become stagnant. It loses its ability to convey the right messages to visitors. No one wants to stay in a website that doesn't have something new to offer.
Content is often the last component of a new website project. But it is actually one of the most important elements that make your website attractive to internet users. Content plays a huge role in converting your website's visitors into customers and patrons.
Pair great content with excellent design and you've got a winning website, but you should keep it updated with fresh content that offer solutions to users' problems. It will make your site able to attract, engage and convert visitors effectively. Content is still king in the online marketing world.
3. Your Website Can't Offer Visitors What They Want to Complete an Action
Most website users have short attention spans. They need to find the information they want to complete an action in the shortest time possible. If they can't find these in your site in a matter of seconds, they're gone. This makes a website ineffective and a "time-waster."
If upon evaluation you find out that your website is no longer able to offer information that's valuable and compelling enough to make them contact you, you certainly need a new website. Just be sure to know first what your target customers want so that you can give it to them. It's the very reason why they visit your site in the first place.
4. Your Website doesn't Offer Video Content
Offering video content is one of the best ways to catch user attention and answer users' demands for quick information. A website that doesn't offer video content is losing a great inbound marketing opportunity.
Here are some facts about "the State of Video Marketing," according to HubSpot:
97% of marketers assert that video helps them understand their product or service better
76% declare video helps them increase sales
47% claim video works to reduce support queries
76% allege video helps to increase traffic
80% of marketers state that video increases visitor retention on their website
80% of people say they learn more about a product or service through video
81% of consumers declare that video convinced them to buy a product or service
5. Your Business doesn't have a Clear Digital Strategy
In the absence of a clear digital strategy, you're not fully utilizing the potentials of a website. If you don't already own a website to host your marketing efforts, you should build one.
Your website is the hub of all your online marketing strategies. It is the home of new solutions, information, content and special offers that you want to share in the virtual market. It is the centerpiece that brings all your online marketing efforts together. All your digital and online activities should encourage people to visit your website. This is how visitors are converted into customers.
6. Outdated Website Design
People can be judgmental – even with how your website looks. If your website appears untidy or sloppy, they'd leave without even bothering to take a glimpse of what you can offer. If you believe your current website doesn't portray intuition and professionalism by the way it looks, you should change its design or build a completely new website.
As a business manager, you should invest on the quality of your website's design. It is an important element of digital marketing because it makes your site credible and trustworthy.
Your website plays an indispensable role in your digital marketing efforts. If you notice these indicators on your website, you must act at once to make your marketing investment work for you. We at Muzeum Marketing can help. We can improve the appearance and performance of your current website, and should our evaluation determine that you need a new one, we can also build a high performing website for your success in the virtual market.