The homepage of your website serves as your company's virtual front door. It encourages the majority of your website's visitors to stay and see what's in it for them. 
While the homepage of all websites are built for this purpose, many website owners struggle to attain this goal. And that's what you need to figure out.
With that said, it would be safe to say that it takes more than building a website to keep your business visible in the virtual market. You'll certainly need an experienced professional like the web design services Denver specialists to build an effective website for you . This includes making sure that your website is fast, structured, and engaging enough to keep engaged. 
As you may have already known, your website needs to play a lot of roles to be able to attract types of visitors with different expectations. So instead of making it work like a dedicated landing page, you should make it more flexible and give it the flexibility to serve various types of audiences. In short, you need to present your homepage as a combination of different elements to make it serve your purpose: attract traffic, educate people, and create opportunities for conversions.
To make these possible, your website must have these essential elements:
1. Headline
As a virtual storefront, your homepage must be able to tell people what it is all about. In THREE SECONDS, it needs to tell visitors what your business is about and what you have to offer. A headline is what you need to perform this task. It may be just a one-liner of a few words, but it plays one of the biggest roles in making visitors stay longer.
It's not strange for a business website to be visited by people with different purposes and intentions. This could make you wonder what words will really work best for everyone. But since it's a one-size-fits-all kind of thing, the best thing you can do is identify at least 35% of people that are pleased with your product, then create a headline that will have a great chance to attract them. Remember, you don't need to complicate your headline to make your front page. You only need to keep it clear and simple for people to really see what you mean.
2. Sub-headline
The main role of a sub-headline is to supplement the main headline. In short, it must be able to give a brief description of what your business is offering. To attain this objective, you should mention a solution that can effectively solve a common pain point. It can certainly capture lots of eyeballs and drive traffic as well.
When determining your headlines, don't ever forget to consider the mobile component of your website. Make sure that the fonts are large enough to ensure a positive experience for mobile users.
To do it nicely and effectively, you might need the help of able web design professionals like the web development Colorado team of Muzeum Marketing. Remember, you're doing it for your business. You must give it your best.
3. Primary Calls-to-Action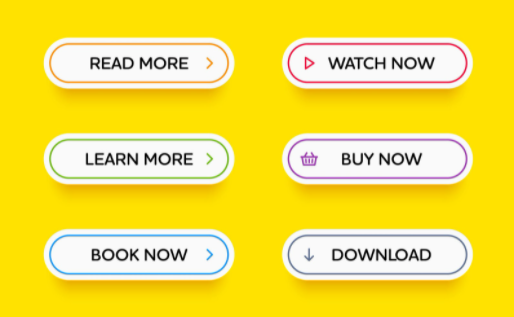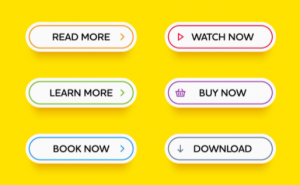 As a virtual front door of your business, the other main purpose of your website's homepage is to lure or lead visitors deeper into your website and to appreciate your offerings. You will then lead them down the funnel with two to three calls-to-action to direct visitors to the next steps should they decide to accept any offer you may have.
Make your CTAs eye-catching to capture visitor interest. By using a color that is in contrast with the background people will certainly notice it. Make your CTA as short as possible, action-oriented, and compelling to persuade visitors to click, such as "Try it for Free."
4. Supporting Image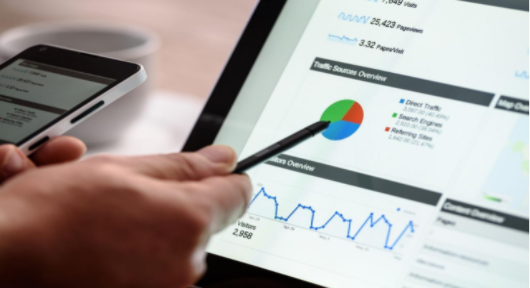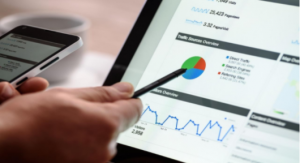 A supporting image is a graphical representation of your content.
People are naturally visual. As much as possible, use quality images to clearly let people see what you offer. Images that relay a visual interpretation of a story you wish to tell can easily get to your readers' minds.  
Remember that whatever content you post on your website including your homepage, always make it a point to optimize them for mobile.   
5. Benefits
As a business website, you must let people know what you do on your homepage. But it is not enough to convince visitors to learn more about your business. The real attraction lies in letting people know what's in it for them – these are the benefits your products or services can deliver. The most effective way to make people stick around is to make them feel like a winner if they buy your product. And the more convincing you will be if you can keep your copy readable and comprehensible for everyone.
6. Social Proof
Social proofs refer to short quotes of famous personalities, real testimonials, and links to applicable case studies. They can help enhance the credibility of a store or a website. Include social proofs in your homepage to win people's trust. In case you missed it, people may not believe you're the best in your field unless they hear it from other people, and not from you. It might sound ironic but that's the way it is.
7. Navigation
The navigability of your website is one of the factors that can make or break a user experience – and it can spell the difference between a conversion and a bounce. 
If you already have an existing website, you should review its design to see if it can offer visitors a clear and easy way to get to the page they want to go to, whether they start from the homepage or any other page in your site. Make this possible by creating a navigation menu and making it visible at the top of the page. To ensure easy navigability, organize your pages in a hierarchical manner with the main topics at the top. You may also include a search box to provide easy assistance to visitors who want to get straight to the topic they want to see.
Make this task easier with the help of professionals like the web design and development Denver CO businesses prefer. 
8. Content Offer
Having a great homepage is an opportunity to get leads especially from first-time visitors who may be in need of important information about a subject in your industry. To maximize this opportunity, you should feature an enticing content offer such as a guide, whitepaper, or ebook. Some people may not be ready to buy your product at this time but you can help them enrich their knowledge about your niche by offering them content they will find useful.
9. Secondary Calls-to-Action
Improve your website's opportunities for more conversion with secondary calls-to-action. For visitors who aren't quite captivated by your initial presentation, a secondary CTA might work.
Unlike primary CTAs, you can place secondary CTAs below the fold. It will give visitors who scroll that far a chance to decide and finally click and see what's in store for them one more time.
10. Features
As far as presentation is concerned, your products' features are as important as the benefits they offer. This gives people an opportunity to understand your products or services more. Just be sure to make your copy crisp and readable to keep your audience interested.
11. Resources
Not all people are ready or have the intent to purchase when they visit a website. Some might just be searching for information – the reason why they get into your homepage. Take this situation to your advantage by introducing a link that will bring your visitors to a resource center where you store a wealth of relevant information. It doesn't end up in conversion, but it helps to establish your expertise and credibility. It also works to make visitors stay longer on your website.
12. Success Indicators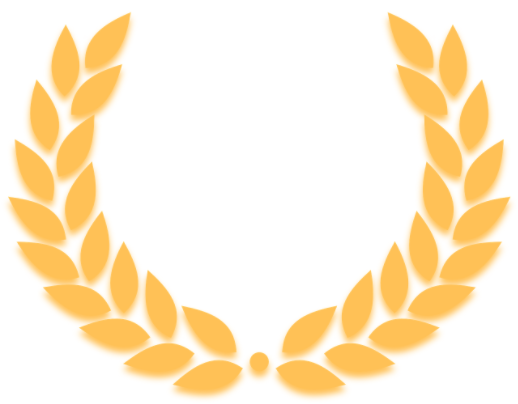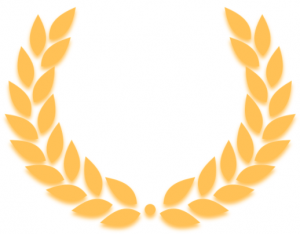 Customer testimonials and success stories play a big role in building your business' credibility in the virtual market. But if you can add more elements like awards, accreditation, and recognition, your company will get lots of likes, positive first impressions and possible following from satisfied visitors. Whatever honor, acclamation, or recognition your business has got, you should let your online visitors know about it through your website's homepage. It can serve as a solid testimony of your credibility and integrity as a business.
Get your website an awesome impression from first-time visitors, and win the loyalty and following of your targeted audience. Do it with a homepage that makes people see what they want. Make it possible with the help of Muzeum Marketing. We are a team of reliable, professional, and dedicated specialists of web design services Denver businesses trust.  
Call us at (321) 341-9090 for your web design and development needs.