The COVID 19 or Corona Virus Disease 2019 that broke out in the first quarter of 2020 has created a global pandemonium. After all, who wouldn't be afraid of an invisible killer virus that can transfer easily from one person to another, and make each person a carrier and potential fatality?
The fear and panic caused by this grave threat on public health badly affected our global economy.  Operators of small business are on their heels because the outbreak led to a series of chain reactions that resulted in abrupt changes in the performance of their marketing campaigns.
As the world watches hard-hit countries like China, Italy, and Iran fight deadly outbreaks in real time, fear continues to rise. This prompted the authorities of various countries to declare a lockdown and force their constituents to stay home to avoid getting infected.
This new reality has sparked some changes in market behavior. Some advertisers find this as an opportunity to drive new prospects to their sites, but for the others who find the situation unfavorable, a shift in strategy needs to be implemented as soon as possible.
A General Outlook of the Effect of COVID-19 to the Digital Market
At the height of the COVID-19 scare, a decrease in Google search ad impressions is evident at 7% below average. Though as it is not uncommon, especially during holiday weeks, a majority of marketers didn't initially expect such a huge decline.
The declaration of COVID-19 as an epidemic in the United States caused a drop in conversion rates from Google Ads by 21% on average. But not all industries are experiencing a negative impact due to the outbreak. There are actually a few with an increased volume of searches and conversion rates.
As far as Google Ads is concerned, the industries that are hardest-hit by the COVID-19 outbreak in the United States include:
1. Travel and Tourism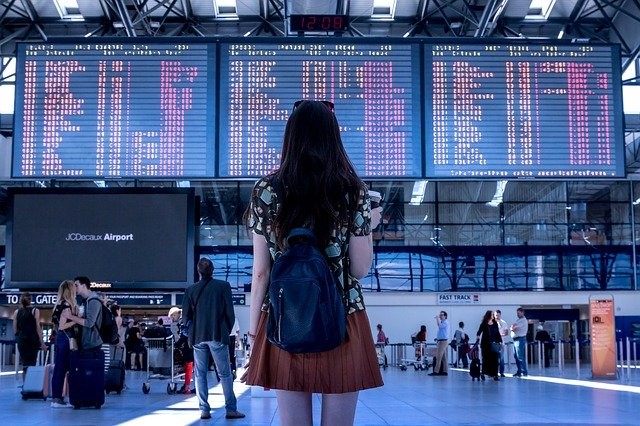 With the lockdown in effect in many cities around the world, it isn't a surprise to find fewer people looking to book travel deals. Add to it the increase in searches for flight cancellations, restrictions, and delays, and traveling is probably not a wise idea at this point in time.
Here are the travel and tourism businesses that are highly affected:
Business Type                                              Decrease in Search Volume
Vacation Packages                                        50%
Travel Booking Services                                49%
Cruises                                                           44%
Air Travel                                                        41%
Tours                                                              14%
Hotels and Accommodations                          7%
2. Bars and Restaurants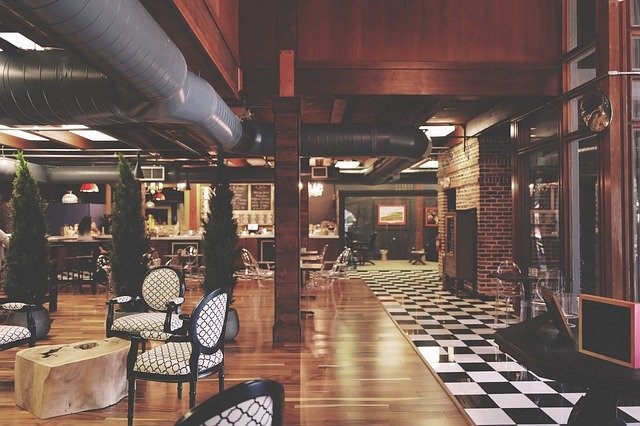 A majority of cities and towns are limiting the operating hours of bars and restaurants. Additionally, news of increasing numbers of infected individuals discourage people from going out to public places.
Here are figures that represent the effect of the epidemic on Google Ad results within the bar and restaurant industry:
Category                    Decrease in Search Ads Impressions     Decrease in Search CVR
Restaurants                18%                                                             59%
Bars & Night Clubs     26%                                                             57%
Note: CVR = conversion rate
3. Live Entertainment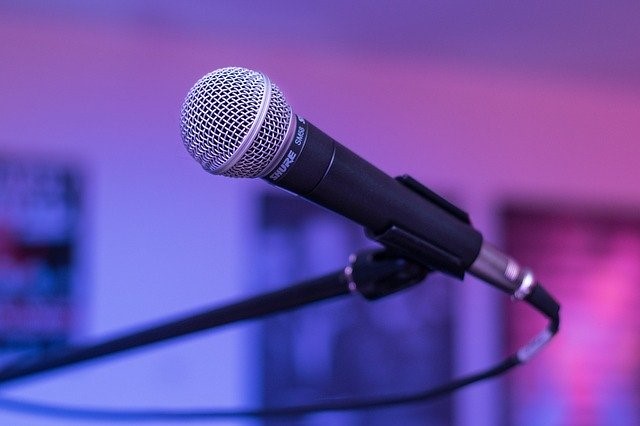 Concern for public safety has compelled authorities to strictly impose limits on gatherings and/or group size. Consequently, this prompted performers and venues to cancel shows, which in turn resulted in the decline of the search volume for live entertainment by 24%. Relatively, the conversion rates also fell by 30%.
4. Conferences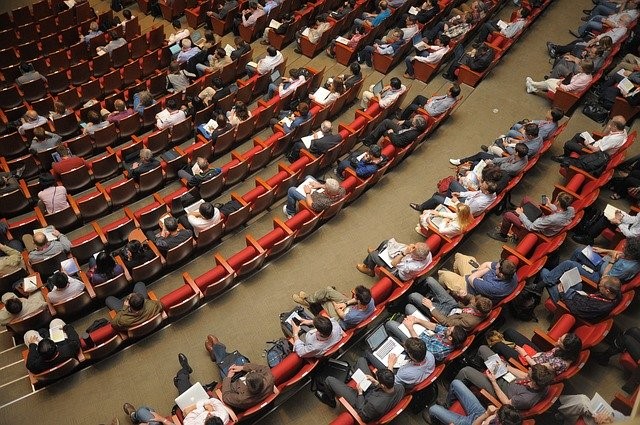 In light of the ongoing health crisis, many organizers of large conferences have decided to cancel or postpone their events to a later date. Some are even considering converting their conference into a virtual event.
Many businesses that depend on event marketing as a marketing funnel are highly affected by COVID-19.  The cancellation of events eventually resulted in a 33% decrease in conversion.
5. Sports and Fitness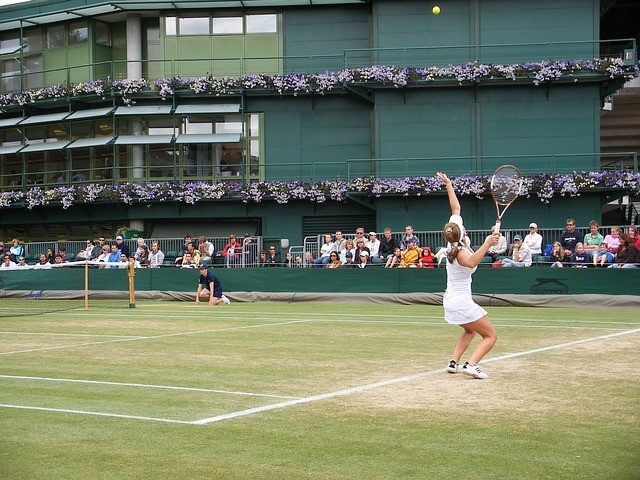 The alarming rate of corona virus transmission from person to person prompted managements of spectator sports to temporarily stop operation.
Many major sports leagues in different countries around the world have canceled their games. Even the National Basketball Association (NBA) announced on March 11, 2020 that it is suspending its games indefinitely starting March 12.
Since many communities have started to appreciate the importance of social distancing to prevent virus transmission, many gyms have decided to close. Lots of fitness enthusiasts have also decided to perform their exercise routines at home. This triggered the decrease in conversion rates of sports and fitness business.
6. Building and Construction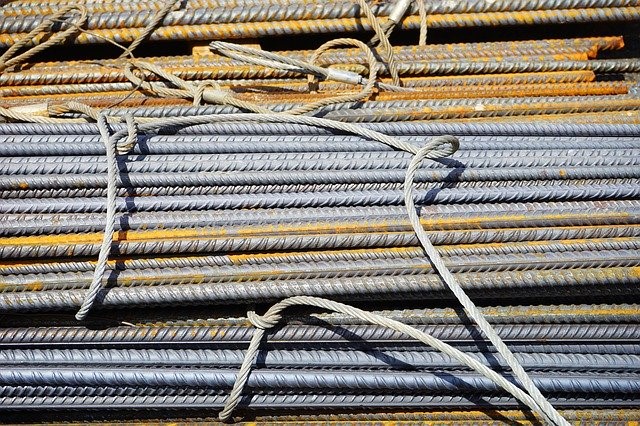 The COVID-19 alarm triggered the closure of shops including hardware providers. The economic downturn the epidemic has brought upon the nation also resulted in the stoppage of construction projects and closure of work sites. It eventually led to the rise of PPC (Pay-Per-Click) costs against a fall in conversion rates.
7. Manufacturing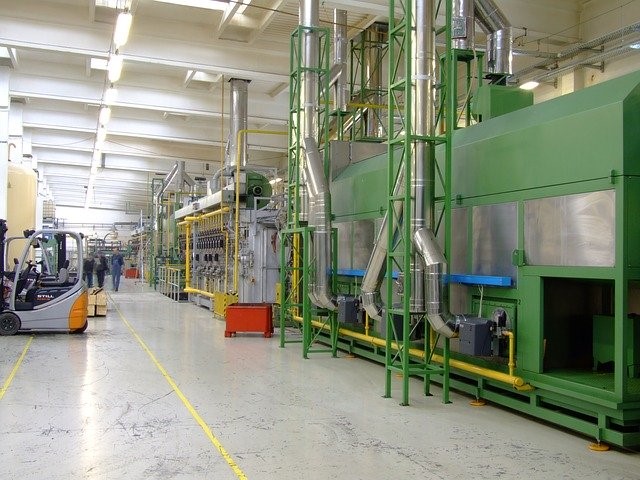 With most countries and cities imposing restrictions on human movement, the need for manufactured goods declined. It created a negative impact on the operations of manufacturers of industrial goods. Relatively, conversions were badly affected even as the cost per click increased by 5%.
The COVID-19 scare is everywhere, but it did not stop some organizations from getting

good results in their Google Ads

.
1. Non-Profit Organizations and Charities
In times of crisis, we often see the best in people, and that's even true with Google's search engine results pages. It shows in the rise of searches and conversions for non-profit and charitable organizations.
Search Ad impressions = 10%
Search Ad conversions = 10%
Conversion rate increase = 20%
While it is true that Google Ads is helping non-profits and charities through its free Google grant programs, the COVID outbreak has played a pivotal role in making people remember the importance of charity in times of crisis.
2. Health and Medical Industries
It is a normal thing for people in this age to turn to the internet to search for information about anything they need. It has become more evident in this time of crisis especially that the health of entire families and communities are at stake.
As people's fears of getting infected with corona virus rise, the more their interest in over-the-counter protection and medication increases. Many advertisers feel this as they see an upsurge in their ad clicks, conversion rates and sales.
3. Business Management
Google has been a consistent source of information for almost every topic. Ideas about how to set up effective work-from-home systems are not alien to the giant search engine. In fact, this topic has its fair share of searches, but with COVID-19 in the back of their heads, many workers and business organizations have given it a very serious thought. It is shown through the increase in business management searches to 23% since the last week of February, 2020.
As more people decided to work from home, the demand for office supplies became an instant hit.
Regular searches increased by 90%
Paid search ad clicks garnered a 35% increase, and
Search conversion rates rose by 41%.
The shift in business management gave way to the rise of another enterprise – packing and shipping of office supplies. It produced a 123% increase in search ads conversions and a 107% increase in search ad conversion rate.
4. Finance
Most markets are obviously under-performing at this point in time, but based on current search results, lots of searchers are keen on tapping help from experienced professionals. What's interesting is the fact that despite its increased click through rates and conversion rates (except for insurance), its cost per click has decreased.
Search Ad Click Through Rate
Industry               Increase / Decrease
Finance                23%
Accounting           30%
Insurance             -3%
Search Ad Conversion Rate
Industry               Increase
Finance                1%
Accounting           23%
Insurance             4%
Search Ad Cost Per Click
Industry               Decrease
Finance                -27%
Accounting           -19%
Insurance             -33%
5. Beauty and Personal Care
News of an increasing number of infected individuals around the world gave rise to the demand for a number of fast-moving consumer goods (FMCG). It is manifested by a 41% increase in search for soaps, hand sanitizer, alcohol and other self-care products.
6. On-Demand Media
The continuous rise in the number of infections prompted governments and health authorities to ask people to stay at home to stop or limit the movement of the virus and let it die naturally. This gave way to the increase in the demand for home entertainment especially the on-demand media (e.g. online television) which has doubled its conversion rate to 102% lately.
7. Greetings and Gifts
Social distancing has created not just a physical but emotional space between people especially those that are bound by emotional or romantic relationship. People have the inherent need to connect with others we care about. People's desire to connect with their loved ones amid the coronavirus scare is clearly shown by an increase in searches and conversion rates of greeting cards, flowers and gifts.
Searches for greeting cards increased by 15%
The conversion rate of gift baskets searches increased by 30%
The conversion rate of floral arrangement searches also increased by 43%
While most industries are consistent with either an increase or decline in their searches and conversion rate, some industries have

mixed Google Ads results

amid the COVID-19 outbreak.
1. Real Estate
The search engine results show that the traffic for this particular industry remains stable, although a minimal change became noticeable in their search volume, cost per click, or conversion rates. Additionally, there are two particular businesses affiliated with the industry that have experienced notable changes due to the coronavirus phenomenon.
The construction industry recorded a -7% decline in conversion rate
The property development industry suffered a 53% decrease for the same category.
Both businesses experienced a decrease in search volume. This indicates an upcoming decline in the supply of real estate in the months ahead.
2. Home Improvement
It's not strange to see a lull for home improvement projects in the month of March – even without COVID-19.
3. Home Furniture
At +/-2%, there's no major change in the search volume, CPC and conversion rates of home furniture in light of the COVID-19 outbreak.
On the other hand, small home furnishings like linens, bedding and home appliances garnered an average of 6.3% increase in conversion.
4. Automotive
The automotive industry is feeling the pressure of the corona phenomenon in its search results. It recorded a 30% drop in its average conversion rate for the months of February and March.
Although the month of March is not known as a car buying season, a 30% drop in conversion rate is still too high to be attributed to a lull in the auto sales market.
5. Retail
With traditional retail and brick and mortar stores reducing their operating hours, you would expect ecommerce engagements to rise. Unfortunately, it is not the case at present, as conversion rates from online retailers' ads have decreased by 14%.
What seems ironic about this scenario is the fact that wholesalers are getting an increase of 9% in their conversion rates despite a relative increase of 14% in their CPCs.
6. Jobs and Education
Concerns of mass transmission have forced authorities to declare the closure of all schools, colleges and universities in the country pending containment of the epidemic. This gave way to the rise of e-learning and online training courses.
Although the classroom setting has been suspended, it didn't make any major changes in the performance of the ads of colleges and universities. The fact that the schedule for the June Scholastic Aptitude Test is not canceled makes prospective college students maintain their behavior towards the SERP for schools.
7. Legal Services
The legal industry is experiencing a minor decline of less than 5% in its search volumes and conversion rates.
Conclusion:
All businesses regardless of industry are impacted by COVID-19. Even though your search volume and conversions are declining at this time, you must continue to update your website with relevant, optimized content. It's prudent to be one or two steps ahead of competition, especially for when the situation gets back to normal.
Continue to master your craft even when the rest are asleep, and this will give you the best chance to excel when the games resume!