Because of its capability to take businesses to a higher level, digital marketing has become an essential part of modern enterprises. As a matter of fact, most businesses purchase web applications and marketing tools to strengthen their marketing system.
If you think that digital marketing tools are only for those that can buy software, you need to think again. Lots of free digital marketing tools are readily available on the internet and you can utilize them in just a few keystrokes. All you need to do is provide the software company with your information and you're good to go.
While many of these tools require your information for security, there are several that use the information to bombard your inbox with spam filled sales content. With that said, you should first understand the capabilities and characteristics of each application you want to use before installing them on your system.
As a leading digital marketing firm in Florida, we want to make the job easier for you. We completed the first few steps of the process to present you with a filtered list of free digital marketing tools that can help to grow your business.
1. Project management/collaboration – Trello (trello.com)
Success is the primary objective of every enterprise and its most essential aspects include setting goals for deliverables, realistic milestones, and meeting deadlines.
Although upgradeable into a paid version, Trello's free basic features encompass the most important aspects of structured project management. This includes:
Organized project tasks, milestones, and deadlines
Customizable task categorization
Drag and drop functionality
Data filtering
Deadline reminders
Easy file uploading
Email notification
Activity log
SSL data encryption or security
2. Website Performance Monitoring – (smylelytics.com)
Website performance is a main area of concern for every internet marketing firm. Monitoring your website's performance and gauging its traffic is an exhausting job that has to be done consistently. It requires you to analyze multiple key performance indicators (KPI) that tell how customers interact with your website. This performance data can give you ideas on what your website needs to help you achieve your goals.
Smylelytics is a user-friendly tool that sends you a semi-monthly report of your site's traffic. The app, which translates your site's numerical data into personalized photos, allow you to see your website's performance at a glance. This useful software produces:
Data translation of KPIs including bounce rate, length of time visitors spend on site, conversion rate, pages per session, and new visits
Images that depict the performance of your website for each KPI
Simplified email reports sent twice a month
Fun themes for email personalization.
To run Smylelytics, you need to have Google Analytics installed on your browser. To get started, you need to input your website URL, the email address you use for your GA account, and an email address for Smylelytics reports.
3. Customer Relationship Management – (hubspot.com/products/crm)
A customer relationship management (CRM) software is a program that helps you to organize and keep track of your customers' information. While the main purpose of this software is to manage business-customer relationship, there are lots of free CRM tools that are designed to help users manage business contracts, sales leads, contract wins, prospects, clients, and employees.
HubSpot CRM tool allows you to get free access to these core features:
Customizable views
Deal boards
Task boards
Drag and drop communication
Extensive integration capabilities
Prospect and customer database
Email connections
Templates, tracking and scheduling
Learning Hubspot CRM is not difficult. It is a user-friendly tool that allows you to familiarize its layout via a guided walk through.
4. Email marketing – (mailchimp.com)
Any digital marketing firm involved in the aggressive promotion of its products use this strategy. Among the different types of digital marketing efforts, email marketing is one that is capable of producing the highest return on investment. While it is true that sales or marketing emails are ignored most of the time, it can always find a willing prospect somewhere because of the unlimited number of emails you can distribute everyday. All you need is the diligence to collect email addresses of possible customers which is a very easy thing to do.
MailChimp has a Forever Free plan which is absolutely free for up to 2,000 subscribers and up to 12,000 emails. The plan includes:
Easy-to-use tools for email designs and image uploads
Media storage
Email design templates
List management
Sign-up forms
Autoresponders
Drip campaigns
A/B testing
Analytics that show CTRs, clicks and more
Subscriber data
Send time calculations
Integration to third party apps including Social media and Google Analytics
5. Blog Topic Research – (answerthepublic.com)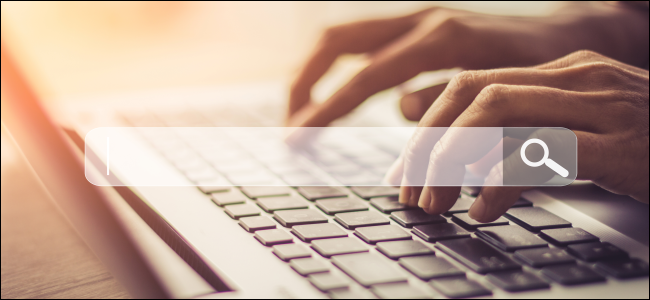 Informative blogs on your website play a big role in keeping your site listed at the top of organic search engine results. This helps to keep your site visible to your target audience.
To keep your blog visible, you should feed your audience and prospective customers with the information they want about your product or service. You can achieve this objective with the help of Answer the Public, a tool that can help you to discover blog topics based on possible key terms real searchers use to find information about your business.
Answer the Public works just like a search engine. You only need to type a keyword related to a topic potential customers might use when searching for your product. The tool responds by generating a list of topics based on real search queries and questions relative to your keywords. This can give you the confidence that your blog topics are aimed at answering real questions from potential customers.
6. Management of Local Search Listing – (moz.com/local/search)
Moz Local is a free digital marketing tool business managers and operators use to boost their online competitiveness in the local market. It is an app that works to get your business on local aggregator websites including Google and Yelp.
This app offers these services all for free:
On and off page SEO recommendations
Competitive analysis
Website crawls
Organic rank tracking
Keyword value and competitiveness
Detailed report of inbound and outbound links to your website
7. Reviews/Feedback Solicitation – (whitespark.ca/review-handout-generator/)
Online reviews offer two possibilities. They either enhance or prevent your online success. If you think most of your customers are game on leaving your site a review, you can help to make their job easier through this free tool that also allows you to take control of the interaction.
To use the Reviews Handout Generator tool effectively, you need to know which type of device your customers are using to leave reviews (desktop or mobile). After this, input your business information and the tool will generate a PDF handout that contains detailed instructions on how customers can leave you a Google review using desktop or mobile devices. Have the handout printed and distribute printouts to your customers. This should result in real customer reviews about your business.
8. Social media marketing – (hootsuite.com)
If your business is registered on a number of social media platforms such as Facebook, Instagram and Twitter, it takes a lot of time to create engaging posts that can entice followers to read and share. This includes research, brainstorming, writing, proofreading and editing, and finally publishing or scheduling your posts.
This process entails a lot of steps, but you can simplify it by using Hotsuite, a free digital marketing tool that allows you to do all your duties on different social marketing platforms in one place. If this is new to you, Hotsuite's site provides a guided tour to make you familiar with their layout and enable you to navigate their dashboard with less difficulty.
Hotsuite also offers advanced features which are not free, but its basic service would be enough to cater to the needs of your business, such as:
Immediate publishing of posts
Advance scheduling of posts
Feeds monitoring
Commenting, liking and sharing of posts within the dashboard
Basic analytics
Integrating with third party apps including Pinterest and Tailwind
9. File Storage/Collaboration – (gsuite.google.com)
G Suite is a cloud-based platform that utilizes simple yet adept productivity tools to collaborate without requiring you to access software you may be familiar with such as Microsoft 365. G Suite is compatible with the majority of Office 365 files.
These are the products included in G Suite:
Google Drive (file storage)
Google Docs (word processor)
Google Sheets (spreadsheets)
Google Slides (presentations)
Google Calendar (calendar)
Gmail
Google Forms
G Suite products allows users to save-as-they go and track revisions. It also allows them to invite other users to view or edit files via shareable links. G Suite also allows users to see other people who are working on the same file at the same time.
Files created through the G Suite are saved in Google Drive, and these can't be accessed if a user is not connected to the internet.
10. Proofreading/Plagiarism Checker – (grammarly.com)
Great content is not only informative, it should be intelligently written, crisp, coherent and readable. Poor grammar and spelling should have no place on your website. To be able to produce great content, you will need an editing tool to help you create flawless content. You can achieve this with Grammarly, a free online editing tool that helps to ensure that the spelling, grammar and uniqueness of the content you're writing is kept in check. This free tool enables you to perform basic editing tasks including:
Spelling
Basic grammar check
Plagiarism check
Detailed explanations about grammatical or spelling errors found
Grammarly has a paid version, but the free version of this tool is sufficient to keep your content, including blog posts, emails, and social media posts, presentable online.
Grammarly is also available as a plug-in for your browser. It automatically proofreads every word you type online.
As owner, manager or administrator of a business website, you certainly want your site to be structured, SEO-optimized, and engaging enough to entice visitors to spend time and keep coming back. In order to reach this end, you will need digital marketing tools to make life easier for you as you work to make your site attractive and visible to both search engines and web users.
While these free tools can help you hone your digital presence, to really make sure that all your digital marketing efforts will yield productive and valuable results, you should seek the assistance of a professional digital marketing firm like Muzeum Marketing.
Let Muzeum Marketing help you fulfill your marketing needs. We have packages to help businesses of any size grow their marketing presence and attract customers. Call us at (303) 466-3055 or 1-888-311-1053 today.