An increasing number of modern marketers are using podcasts to reach more prospects and enhance their share of the market. It is a powerful marketing tool that uses digital media delivered in a series of parts or episodes that a user can stream or download over the internet. Podcasts are usually presented in audio format. These are made available to users either through a release schedule or by the producer uploading it randomly to the web.
Besides audio, podcasts can also be delivered by means of other digital media such as video and radio broadcasting. Podcasting is an effective way of delivering news and important information pertinent to business, education, and entertainment.
The increased use of mobile phones plays a pivotal role in the explosive growth of podcasting. It allows marketers to reach consumers wherever they may be and increases the chances of creating personal engagements with a targeted audience.
Here are the most important factors that make podcasts worthwhile for your business:
Potential for Increased Traffic
Podcasting can help you to reach out to new potential customers. It is a convenient way your audience can use to find solutions to their problems and get familiar with your business. Podcasts that deliver interesting and informative content entice new audiences. Moreover, listeners who appreciate the value of your podcasts may recommend your Podcast to their peers. This is a great way to gain organic reach and increase traffic to your website.
Better Audience Connection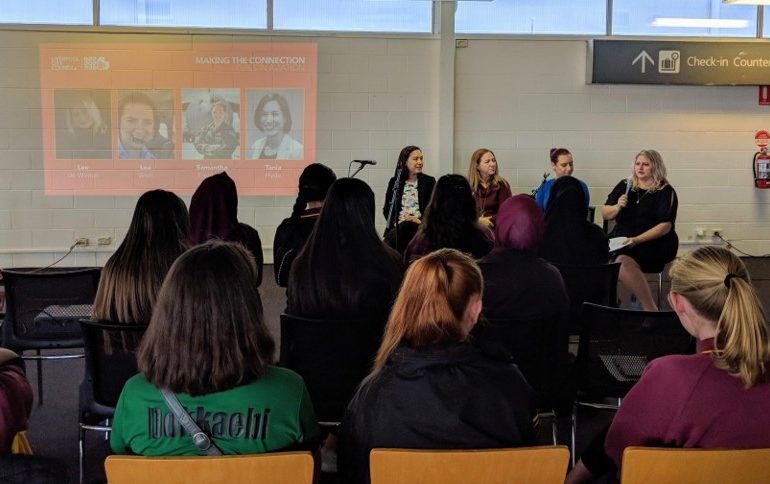 Podcasts are a one-sided platform but they can help you establish a good relationship with your listeners. One thing that makes people listen to a podcast is the feeling that they and the speaker have something in common, including some major characteristics of the brand or merchandise the speaker is talking about.
A good relationship with the audience is a non-negotiable marketing factor because it helps to build trust and encourages listeners to associate that trust with your brand. Trust is a major conversion factor. It is easier for people to trust and buy from someone they feel they know.
Easy to Create
Creating a podcast is not a complicated or costly affair. In fact, you can do it with basic podcast training, a quality microphone, a pair of headphones, and free editing software. You will however need a good WiFi connection to upload the podcasts to your website and to send to your contacts by email.
Once your podcast goes live, you should promote it on social media and other distribution channels to enhance its visibility and encourage engagement with a larger audience.
High Engagement Potential
The internet is currently flooded with a myriad of written content. With that said, introducing more convenient ways of delivering information such as podcasts may look appealing because of their ability to break the monotony of reading. This increases your chances of engaging with new customers.
This is confirmed by a 2017 survey conducted by The Canadian Podcast Listener which finds that 63% of its respondents bought what the host promoted. This is an indication that podcasts have the capability to influence your audiences purchasing decisions in a positive way.
Public Speaking Skills Enhancer
Podcasting isn't just a tool for reaching out to an audience or potential market. It is also an instrument that can help you develop your skills and confidence to speak in public. Consistently hosting podcasts can turn you into a natural, effective, and fluent public speaker. Learn podcasting and start making it a part of your marketing strategy.
Mobility
Podcasts are mobile-friendly. A user can take them anywhere they go – and they can actually make podcasts a part of their daily routine because most are created in an audio format. Users can listen to them while they are doing other things such as cleaning the house, exercising, or even while driving.
Podcasting is one of the most engaging yet cost effective ways of reaching out to a target market today. You only need to be equipped with a website, easily available podcasting equipment, basic public speaking skills, a knack for knowing what the market wants plus the ability to convince your audience to purchase your product, and you're and good to go.
***
Make podcasting an integral part of your marketing strategy and see how it works to benefit your business. Speed up the process and seek the assistance of a professional podcast services provider like Muzeum Marketing. We are here to help you win the fair share of your target market!
Alternatively, we can also provide you and your staff with podcast training should you wish to try podcasting on your website yourself.
Whatever your current digital marketing plan for your business is, we are here to help you achieve your goals.
Call us at (303) 466-3055 or 1-888-311-1053 for a free consultation.