Heating Ventilation and Air Conditioning is a $119 billion industry in the United States, consisting of approximately 111,574 companies. Considering this number, you will surely think that HVAC is a crowded and competitive industry.
If you own or manage an HVAC business, you will realize that for your company to stay afloat, you need a stable client base that you must keep by all means. To make it possible, you need  to apply modern marketing ideas to keep your company visible to your target market – both online and in the real world. Strive to boost your conversions and profit potentials by implementing effective HVAC digital marketing strategies and with the help of an experienced provider of SEO for HVAC.
Here are proven HVAC digital marketing ideas you must consider to keep your business strong amid a highly competed market:
1. Build an Image of Trustworthiness and Prove it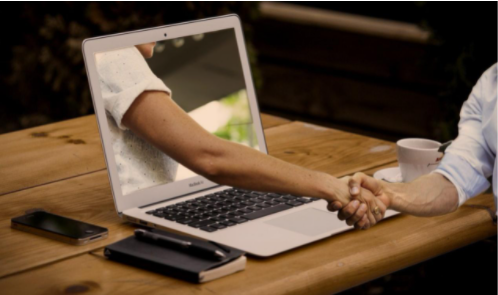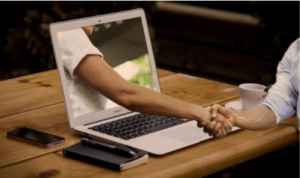 Operating an HVAC business involves entering the homes of private individuals and sometimes invading their privacy. No homeowner will ever let your technicians enter their home unless they know you can be trusted. But how can you build such an image? With the advancement of today's technology, one of the ways to make it possible is to promote your HVAC company online through a high-quality website.
A good website serves as your storefront and showroom in the virtual market. Use it to let your targeted audience know your skills, experience, services, and areas covered. Make your contact number available on your website to make it easier for people to contact you. As you may already know, this information doesn't help you to earn the trust of your audience. You build it by letting people know that you know your job and responsibilities as an HVAC service provider. You can show it by creating a web page intended solely to inform potential customers, and to offer solutions to their pain points.
Having a business website is essential in this era. A majority of modern consumers go online before buying. They do this not only to find the best deals but to get an idea of the company they want to transact with. Your website can do a lot to convince a potential customer to buy. You must make it as impressive as it can be, and be sure to optimize it for mobile.
2. Customer Retention is Important – Don't Ignore it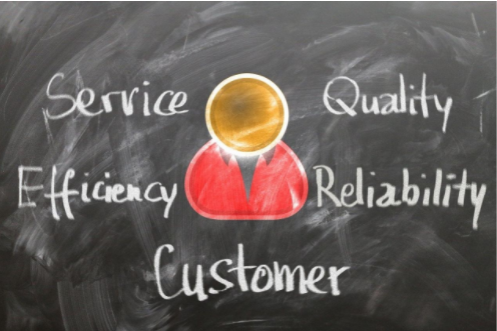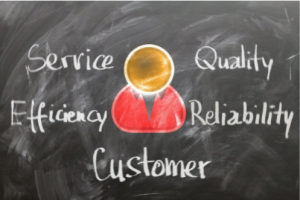 Finding new customers is one of the hardest, yet most important and costliest goals of marketing. Its cost is 5 to 25 times higher than keeping an existing customer. 
For this reason, you should allocate a budget for pleasing existing customers. Use it to discover reasons why some customers were unhappy, and find ways to solve their problems or prevent those from happening again. Strive to provide good customer service to all clients.
3. Respond Quickly
Many potential customers are not too patient to wait for your response to their queries on your business website. Make it easy for them through a web chat option, and if your business has a mobile app, they should be able to download it easily.   
Make your contact information conspicuous, and when your website is getting leads, be sure to respond quickly to potential customers' queries. It is an effective way to tell customers that you value their time, and many of them would be glad to return the favor.
4. Apply Local Search Engine Optimization
A majority of modern consumers turn to the search engine when they look for local stores or service companies, including HVAC services providers. Most consumers choose what's on top of the list. With that said, you should strive to rank high in local search results to get customer attention. Do it by using keywords that optimize your content for local search. Seek the help of SEO specialists to ensure that you're doing it right.   
5. Get Online Reviews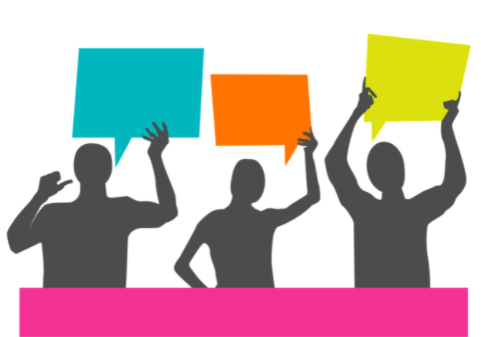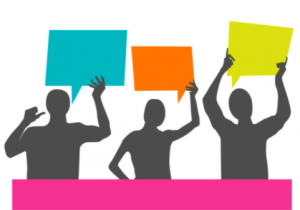 In case you missed it, getting online reviews is a smart advertising strategy for your HVAC business. Just be sure to deliver satisfactory performance to get positive feedback from customers. More than 85% of consumers trust online reviews,  and consider these as personal recommendations. They even base their purchasing decisions on online feedback. There are lots of websites including Yelp and Google My Business that allow you to set up a company profile and let people express their  feedback on your performance as a product or service provider.
You may also encourage your clients to submit a review of your company on your social media page like Facebook, etc. 
As soon as you're finished with your HVAC work, ask your client personally to review your business. Provide them with URLs of your Yelp or social media profiles to make it easy for them to submit their feedback. Thank your customers promptly when they're done with it.
6. Leverage the Marketing Power of Social Media
Do not underestimate the power of social media marketing for HVAC, because it can do a lot of things to improve your profit potentials.  
Contrary to the initial purpose for which it was created, social media itself has become a great market. It's a place where people and businesses converge to talk just about anything. If you don't have a page for your HVAC business on social media, you're losing a lot in terms of online visibility and exposure which can mean revenues.
Your social media page is a place where you can easily interact with existing and potential customers. It's a place where you can share photos, videos, ideas, and valuable content from your website that your audience will find useful for solving their heating and air conditioning problems. Use an analytics app or tool to measure how your customers are engaging with your company through your social media pages.
7. Forge Strategic Partnerships with Civic Organizations in Your Community
If you are able to establish partnerships with civic organizations in your community, you are building a good name for your HVAC business while promoting it at the same time. You may offer free HVAC services to a not-for-profit organization and get free publicity in return. This can open windows for you to new business opportunities, and get the approval of the community. You're not only making a good name for your company, but you're also earning people's trust with it. Many people will recommend your HVAC company for what you do.
8. Consider Paid Advertising
Paid or pay-per-click advertising involves cost, but it is one of the most effective ways to drive traffic and leads to your website. It basically shows ads of your HVAC services on relevant pages as well as the news feeds of your chosen demographic.
There are numerous ways to do paid advertising for your HVAC services online.
You may have your ads posted on a website of a major local home improvement company

Create targeted ads on Google Local Service Ads
When posting paid ads, be sure to target the right demographic. This will allow you to generate leads from qualified customers from the area you cover with your services. Getting the wrong customers is a waste of your advertising cost and resources. 
9. Use Google My Business to Get Local Customers
Google My Business is a great free business tool that can help to market your HVAC services effectively. By creating a complete GMB profile, you're putting your business profile on top of Google's local organic results. 
A complete GMB profile allows you to get numerous benefits for your HVAC business. It allows you to:
Give prospects and customers lots of useful information about your business

Interact with your audience and manage customer reviews

Curate videos and photos including the ones posted by your customers

Get an insight into how your customers were able to get to your site
You should make GMB a part of your local SEO strategy. It can help to make your presence felt in the local market.
When it comes to optimizing your online presence and showcasing your worth to potential and existing customers, you should have a solid HVAC digital marketing plan and the ability to execute them effectively.
Ensure your online presence and potential to succeed with help from professional providers of SEO for HVAC. Combine it with solid social media marketing for HVAC,and your business will stand out amidst a highly competitive industry.