In case you missed it, marketing videos play a big role in the modern real estate business. This is triggered by contributing factors such as the majority of consumers are millennials, and millennials comprise a huge percentage of homebuyers in this generation. It should be the reason why 73% of vendors prefer agencies that utilize video marketing solutions in their craft. 
If you're a real estate agent who wants to stand out in a highly competitive industry, you must by all means adopt the most effective way to sell. For now that's video marketing – and one of the best ways to apply it would be to seek help from providers of video marketing services. But as a newbie to the technique, creating an engaging video could be filled with challenges. And how would you track its performance in the market?
Before we can give answers to those questions, you might also ask: "Why should you even care to create real estate video ads when social media ads or optimizing your listings can deliver results?" While it is true that posting ads on social media and other techniques do produce results, real estate videos are way better. Look at the numbers:
More than 40% of buyers think that video tours are the most engaging content on a real estate agency's website. 

Listings that are posted with videos are 53 times more likely to rank at the top of the search results pages than listings that don't contain videos.

Real estate videos are 403% more likely to attract traffic than other forms of content.

Using real estate videos can give you about 60% more qualified leads. 

More than 80% of video marketers believe that videos play a big influence in the increase of their leads.

More than 90% of consumers use videos to learn more about a product they want to buy.
One of the top reasons why a seller prefers a particular agent is the latter's ability to show they care. That's easier to capture on video than in a photo, and people can see it. And you don't need to make a lengthy description of it in an article.
The above facts should be enough to convince you that marketing videos can make a difference in your work as a real estate agent. With that said, you must decide to start, and that means you should start from the basics:
The Equipment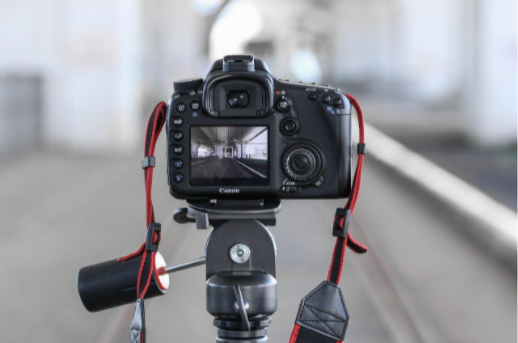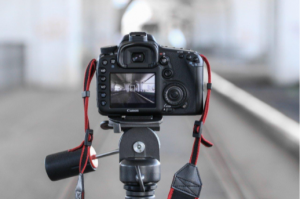 If you think you need to spend a fortune to produce outstanding real-estate marketing videos, think again. But while it is not necessary to buy top-of-the-line equipment, for sure you'd need recording equipment to produce your real estate video, and it requires some budget. Here's what you need:
An HD or 4K camera to make sure that the videos you create are high-quality. A quality smartphone can be a good alternative.

Before filming your first video, you must practice shooting to be able to produce meaningful content. Do some research about it when you can.

If you're using a smartphone, buy a wide-angle camera lens and clip it on your phone. This gives you the capability to shoot wider scenes, improve image quality and reduce glare.

You'll also need lighting filters. A neutral density filter would be fine for outdoor shooting. You also need to have a pocket-sized LED light for your work. You can attach it to your smartphone or camera if you are filming in areas that are not bright enough.

Use a portable microphone to ensure the quality of your audio when filming.

Use an editing software to make your videos look professional. Check out for popular tools such as Adobe Premiere Pro for efficient editing support. Most video editing software can be acquired on subscription, but they're easy to learn. They can certainly help you to produce professional videos. You may also outsource the editing part to a freelancer.

Equip yourself with a gimbal or selfie stick to keep your camera steady while you're shooting. 
Now that you know what you need to create great real estate videos, it's time to discover the steps to create videos that stand out:
Set a Budget for Your Real Estate Video Ad  
When determining a budget for your marketing video, you need to consider a few important elements. These are: 
Your Target Audience – giving your audience what they want has a huge influence on the amount you should allocate for your video ad.
The Amount You Plan to Spend to Promote Your Video – Video ads are promotional materials, but they just can't promote themselves. That said, you need to determine an amount to promote your videos via social media, email marketing, paid advertising, etc.  
Plan in Advance
Every successful endeavor or strategy is partly a result of advance planning. When creating a marketing video, you're also telling a story. You must take time to plan and analyze what story can capture the interest of your audience. 
Some important things you need to include in your plan is the equipment you're going to use, whether hiring actors is necessary for certain parts, and the completion time as you will need to finish the filming earlier to have enough time to edit and finalize the content prior to its release. 
Keep It Short and Sweet
To keep your audience engaged, do not produce long marketing videos. The acceptable length of a marketing video can depend on the platform where they are uploaded. For example, on Twitter, good videos average about 43 seconds while on YouTube, videos like these can run for 2 minutes. 
While real estate videos can run longer at six minutes, it's not always prudent to keep it that way. People's attention spans are short. You could risk losing potential customers with long real estate marketing videos.   
Script the Video
A script is important in the creation of  all marketing videos because you're telling a story with it. Typically, a real estate marketing video is composed of three parts.
Part one:

Present a clear front view of the property. You may also include a few scenes of the neighborhood.

Part two:

Showcase each room from the big main rooms to the smaller ones.

Part three:

Conclude the video by showing the exterior view of the property. If you're using a drone, place the drone's video footage in this section.
Keep Your House Tour Engaging
Keep your audience's attention by showing enthusiasm and excitement about the property. Most importantly, emphasize aspects in the property that can make it add value to the buyer. For example, a room on the ground floor can be converted into an office or a bedroom for aged parents.  
Put Emphasis on Unique Features
Special features like landscaped gardens, old but well-preserved wooden floors, vintage furnishings and other unique characteristics of the property do work to capture the interest of  an audience. Be sure to highlight these in your real estate video to make it more interesting.
Let Your Prospects See the Neighborhood
A property may be cheap but it can be a turnoff to your prospects if it is located in an undesirable neighborhood. If you don't show the neighborhood in your video, people will think you're not being transparent and simply "walk away" – leaving your efforts to go down the drain. 
When creating a marketing video of a property, you must show a few clips of its neighborhood and capture important amenities and landmarks. This helps to catch people's interest in the property.
Sell a Lifestyle
If you're selling a property, your marketing doesn't end on the unit as it will touch a part of the life the buyer will lead when they settle down in the house. When you sell a property, you're also promoting a lifestyle.  Example: A property by the beach is expensive because it can give the new owner a great lifestyle.   
Include Neighbor Interviews in Your Videos
No other people can give a more credible testimony about a property than people who live nearby. When creating a real estate marketing video about a property, be sure to interview neighbors and include it in your videos. This will add credibility and authenticity to your videos.
Include Interactive Elements in your Real Estate Videos
Having a few interactive elements like call-to-action buttons and clickable links can help to increase the engagement of your marketing videos. Even an average editing software can help you add a CTA to invite viewers to book a showing. You may also include in your video a link to a page where your audience can learn more about your listing.
Now that you have learned the way to create effective real estate marketing videos, you should also know how to gauge how they performed. To know how your marketing videos fared with your target audience, you need to use these metrics:
View Count

– These are numbers that tell you how many people have watched your video.

Engagement

– They tell whether your target audience watched your video from start to finish, or they didn't finish your presentation.

Click-through rate

– this is your indicator whether people interact with your video.

Conversions

– this is your indicator to see if people responded to your call to action.

Social Media Shares

– This will let you know if people are sharing your videos on social media.
Real estate videos can make a difference in your marketing as a real estate agent. With enthusiasm, effective video marketing solutions and tools, and a keen eye for details, you can create interesting, quality, and persuasive videos that can certainly improve your engagements and sales. You may seek the help of competent video marketing services professionals like Muzeum Marketing to create flawless and engaging real estate marketing videos.
Call us at (321) 341-9090.