All eCommerce websites consider ranking at the top of search engines a primary objective. Making your business visible to searchers is easy with paid search or PPC, but it has a cost you may not find sustainable in the long term. Topping that search result organically really offers lots of advantages to the online marketer, and everybody knows that it is achievable only through an efficient search engine optimization (SEO) strategy.
Why You Need SEO for Your eCommerce Website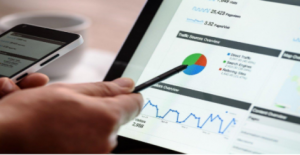 For sites that promote products or services, SEO is an indispensable component to stand out in a highly competitive market. As a marketer, you need your products to be more visible to your targeted customers, and the top of the search engine results pages (SERPs) would be the best place for it to be in order to attract attention from potential customers.
SEO is the only known strategy that can make your eCommerce rank high in the SERPs. But you need the right strategy from competent providers of search engine optimization services to be able to meet what users want based on their search intent. Optimizing your eCommerce website can help to get a free source of organic traffic. This translates to increased potential conversions and lesser advertising costs. It's certainly an advantage for your online business. According to a January 2020 report from Statista, 32% of the world's ecommerce traffic comes from organic search.
As earlier stated, search engine optimization is an indispensable component of digital marketing, but you just can't get it without going through a process that requires specific skills and experience. Working with a trusted search engine optimization agency would be a great help to enhance the visibility and searchability of your eCommerce website.
Here are the most important elements you need to make your eCommerce website more visible to your targeted demographics:
1. Do Keyword Research

Keyword research is the initial step that will lead you towards an effective SEO strategy. It enables you to target the right keywords which is a crucial element of successful SEO. Failure to identify the right keywords can lead you to the wrong audience. It will have a negative impact on your impressions which could result in low-converting traffic.
In the initial stages of eCommerce SEO, you need to produce a list of your category and product pages. Once you accomplish it, you need to identify and map your keywords on a page-by-page basis. To be able to determine the right key terms for your business, you should focus on identifying the following:
Product-Focused Keywords
When doing keyword research, dedicate a major part of your job to identifying product-focused keywords while taking into account your homepage, product categories, and blog content. It's a way to make sure that you are aiming to use keywords that are highly relevant to your brand. This should make your goal to rank your keywords a bit easier.
Buyer Intent 
When determining keywords for your eCommerce site, you should focus on using transactional keywords like buy, cheap, purchase, discount, etc. By doing so, you're actually ranking for keywords with a high tendency to convert site visitors into customers.
The best way to identify transactional keywords is to consider buyer intent. It is an element that points to the purpose beyond the term a potential consumer is using when searching online.  
For example, someone using the broad search term "men's clothing" is probably still assessing options and doesn't have the immediate intent to buy due to the lack of specifications. 
But if that same user typed in "Blue Adidas men's shirt, medium", there is a clear intention to purchase as indicated by the details of the keyword which signifies transactional or commercial intent. You should give importance to keywords like these in your keyword research.
The Right Keyword Research Tools
Keyword research tools are designed to make it easier for you to find keyword ideas that optimize your ecommerce website. Here are some of the most popular keyword research tools to date:
Semrush Keyword Overview
This keyword tool has the ability to perform an in-depth analysis of the search volume and value of a keyword. It also provides important data about a keyword including competition level and possible SERP features and related keyword variations.
Amazon Suggest
Aside from being a successful ecommerce site, Amazon also provides a keyword research tool that can help to generate long-tail keyword ideas. By entering a keyword that relates to your website, Amazon will give you a number of recommended keywords you can use for your ecommerce business.
Google Keyword Planner
Google actually designed this tool for the use of its Adwords account users. It offers a lot of valuable information including related search terms, keyword suggestions, and keyword trend data. 
Aside from providing you with the competition rating of a keyword you want to rank, it is also able to provide you with the search volume and commercial intent of your chosen keyword. 
You can determine the commercial intent of your keyword by referring to the Top Page Bid which displays the amount advertisers are paying on paid ads. High bids mean the commercial intent of a given keyword is also high.
Google Suggest
Google Suggest, which is also called Autocomplete, is a tool that offers keyword suggestions to users when they type in their search query in the search box.  By typing your chosen keyword into the search box, Google Suggest will provide a number of keywords that may be relevant to your brand. It has an autocomplete feature that provides long-tail terms related to your keyword based on Google's search data.
Google Suggest will also provide you with additional related searches based on what people are searching in relation to your keyword.
2. Map Your Keywords 
Keyword mapping is the process of determining the right keywords for different pages of your website based on keyword research. It is an important element of SEO because it enables search engines to see the relevancy of your page to a search term.
As you may have noticed, highly competitive keywords are already owned by big dominant eCommerce stores, and ranking for them is next to impossible. As a newcomer in the eCommerce business, you should aim to rank for less competitive keywords for your product and category pages. This should get your brand noticed by search engine spiders.   
To ensure that you're using relevant keywords throughout your site, you need to identify them on a page-by-page basis, but this could take a large chunk of your time. You can make it easier though by working on the pages based on their importance. Use a good data analysis software like Google Analytics to find the most relevant keywords for your website. 
Keyword Mapping Guide
When performing keyword mapping, start by identifying the keyword you want the search engines to notice by looking at your key terms that are already performing well in the SERPs. You can do this with less difficulty with Organic Research Too which gives you important information such as your site's traffic and search volume, and which pages (URLs) are ranking. These are important elements you should consider when choosing keywords.
Look in the search engine results pages to check if your keyword has taken your product and category pages to the first page of the search results. If not, it could be the right time to choose a new head keyword for your website.
3. Perform Keyword Gap Analysis 
A keyword gap analysis refers to the process of identifying keywords that drive traffic to your competitors but not to your website. It also helps you discover valuable keyword opportunities you might be missing out on.
Once you have a final list of keywords for each category and product page, you are now ready to optimize them via on-page SEO.
4. Use Long Tail Keywords for Your Site
Long-tail keywords are valuable to SEO for a lot of reasons, and you must consider their importance as similar to head keywords. They may be less competitive because of their low search volumes, but they have the capability to increase conversions and raise your potential to drive more traffic to your website.
When you do research for long-tail keywords, you are actually looking for a greater ranking opportunity for your website.
5. Optimize Your Site's Architecture
Site architecture optimization means simplifying your website's structure to facilitate easy navigation, usability, and crawlability. It is a fundamental aspect of an effective SEO strategy. An optimized site architecture makes any website friendly to both users and search engines.
How to Optimize Site Architecture
An eCommerce website with optimized architecture is organized in a way that gives visitors the ability to access any product with no more than three clicks from the homepage. Make it a rule of thumb for organizing your site and you can be sure of having a website that is easy to navigate, has lesser bounce rates, and able to deliver a pleasant user experience.
Good website architecture is advantageous not only to users but search engines. It makes the job easier for search engine spiders to crawl your site and maintain link authority which is a significant ranking factor. 
6. Optimize Your URLs
Optimized URLs aren't only user and SEO-friendly, they can also help you rank higher in search results pages. Optimized URLs are explicit, relevant, and if possible, contain a target keyword of a page.
How To Optimize a URL
Don't use long URLs. Google's crawlers find them difficult to read.

Avoid using too many numbers on a URL. Aside from being hard to read, numbers are meaningless to the consumer and they don't promote a positive user experience. 

Here's an example of an optimized URL: https://muzeummarketing.com/services/search-engine-optimization.
7. Work on Your On-Page SEO
Strive to rank higher by optimizing individual pages of your site. This can help to make your pages more visible and able to drive more traffic. 
Optimize Your Title Tags
Title tags or page titles play a crucial role in SEO because they have a big influence on the click-through rate (CTR) of a web page. Title tags tell people and search engines about the main topic of the story on your page. 
To optimize your title tag, limit its length to 60 characters. It should be descriptive and must contain your target keyword. Here's a hint. Don't use your store's name first as it doesn't go well with search intent. Should you want your company name to appear, put it at the end.
Optimize Your Meta Descriptions
A meta description is the content that search results display below the title tag. It tells searchers what the page wants to say. Like title tags, meta descriptions can also influence click-through rates. 
Here's a quick guide for writing effective meta descriptions:
Limit your meta description to 160 characters in length.

Include the main keyword in your meta description.

Tailor each meta description to the page it describes.

Each meta description should be precise.

Entice searchers to click on your link with perks like discounts, buy-one-get-one-free, etc.
Optimize Your Images
Page speed is definitely a ranking factor and Google admits it. Unfortunately, it is sometimes reduced by large images contained on a page. It is the reason why lots of eCommerce sites have slow-loading pages which is also a factor for increased bounce rates.
To increase the speed of slow loading pages, you need to compress your images by using PNG or WebP formats as these can reduce the image file size. With the help of image compression platforms like TinyPNG, you'll be able to reduce the bytes of your images to under 2 MB.
For purposes of SEO, see to it that the file names of your images are descriptive to allow the search engines to know what your image is.
Use your product's names and if possible, a relevant keyword to name your images. It makes a particular page more visible especially if the searcher uses image search to find information about a topic.
Use alt tags or alt text to describe images on your pages. Viewers may find it easy to understand what your picture is about but search engines are not equipped with this capability. Without alt text, search engines are not able to index your images accurately. You may use brand-relevant terms in your alt tags for added visibility. Search engines can still read alt text even if the image it describes isn't loading for some reason.
Post Unique Content on Every Page 
Unique content makes any page within an eCommerce website easier for search engines to notice. The job may sound herculean especially if your website features thousands of products. But since adding unique content is necessary for your web pages to stand out, you really have to do it starting with the most important pages. Aim to provide 250 – 500 words of unique content for each product to ensure uniqueness.
You can make a web page unique by describing special features of your product, awards it has won, and its advantages over other products. Be sure to include these plus your chosen keywords in your product description.
Use Head Terms and Long-Tail Keywords to Optimize Your Content
As far as SEO is concerned, unique, high-quality descriptions may not be enough to make your products and categories stand out. You need to add your head terms and long-tail keywords to them to catch the attention of search engines. Use the keywords you chose during your keyword research to optimize your pages. In addition to your head terms, always consider long-tail keywords for their higher conversion rate. 
Implement Schema Markup 
Schema markup is a type of structured microdata website owners can add to their web pages. It is designed to help search engines like Google to have a better understanding of your web pages to be able to provide better, more detailed information to people who depend on the search engine.
Once microdata is added to a page, it will work to create a description of your page. This description will appear in the SERPs when a searcher types your keyword in the search box. This description is known as a rich snippet.
Using schema markup can help your web page earn a featured spot in the SERPs. This featured spot helps to make your pages more visible. It increases their click-through rates (CTRs) by as much as 30%.
At first glance, Schema markup seems easily useful to all eCommerce website owners. Unfortunately, it is not the case. According to Neil Patel, you can only use schema markup if anyone or both of these conditions are true:
1. Your pages are already ranking well and their content is ready for use as rich 
snippets. 
2. You have a strong brand presence that you can use to establish your business in the Knowledge Graph. 
These are some of the most common forms of content where the schema is implemented:
Product reviews and ratings

Product description

Breadcrumb markup

Business details 

Product availability 

FAQs
Focus on Internal Linking
As its name implies, internal linking refers to the process of linking a page of your website to other pages of the same site. Its ability to allow you to use your own anchor text is a thing that can help to strengthen your SEO and rank for a keyword you chose. Internal linking is a way for website owners to suggest related pages for visitors' further browsing and in effect, improve their user experience.
When doing internal linking, there are some guidelines you need to observe:
Be sure to link only to relevant pages. Vary your anchor text for SEO purposes.
Use the Site Audit tool's Internal Linking Report to identify problems related to your internal linking structure.
Optimize Calls to Action on Every Page
Use engaging, user-beneficial calls to action (CTAs) to motivate site visitors to take action or decide to do so. You are given just a little space to encourage your visitor to take steps to become a real customer without sounding too salesy. You must grab that chance, but don't forget to tell your audience why they should do it – it will make them trust you more.
8. Identify Technical Issues on Your eCommerce Website
Technical issues of any website can certainly affect its visibility and potentials for conversion. But before we delve into those things, let us first know what technical SEO is about. 
Technical SEO is a term given to website and server optimization that's directly related to website design and construction. It's the stuff that works to enable search engines to crawl and index your website more efficiently to make it rank better.
Identifying technical issues and fixing them accordingly is important for any ecommerce website. It could be the factor that makes your site rank better than your close competitors.
These are the most common technical issues that affect the performance and ranking of your ecommerce site:
Duplicate Title Tags and Meta Descriptions
Title tags and meta descriptions are a vital component of your SEO because they let searchers and search engines know what a page that appears in the SERP is all about. While they help to boost the visibility of your web pages, having more than one title tag and meta description for each URL could be detrimental to your SEO. 
Duplicate title tags and meta descriptions usually happen due to human error, and detecting them may be difficult especially if your site has dozens or hundreds of pages. Make this task easier with Google Search Console or other premium software like SEMrush's Site Audit Tool to detect duplicate meta tags and descriptions and fix or update them to make each one unique for every URL.
Duplicate Content
Duplicate content is one of the most probable issues that can happen especially to ecommerce websites that feature hundreds or thousands of products. Having duplicate content especially on the same site can have negative effects especially because Google doesn't like it. Here's what you can do to avoid duplicate content:
Use canonical tags to tell Google which of the identical pages is the original.

Utilize indexing specifically for pages that are not generating search traffic. You may also use robots.txt to signal search engine crawlers which areas of your site are allowed for search.

Identify pages with duplicate content with an up-to-date content map.
Thin Content 
To fix this issue, update short product descriptions to extend them to at least 500 words long. It doesn't only solve the issue. They also help to make your product stand out.
Deep Pages 
Deep pages refer to web pages that are distant from the homepage by at least four clicks away. Whist, not a big issue, it can have a negative effect on the overall user experience and affect your site's crawlability. You will discover them by analyzing your site architecture or by using SEMrush Site Audit with the filter 'Crawled Pages'> Filter: Crawl Depth' is '4+ clicks'.
There are many ways to fix this issue. One of these involves adding feature-based navigation to your homepage (ex. Featured products). 
Slow Page Load Speed
Slow site or page loading speed is a serious technical issue that needs immediate resolution. It does bring bad effects to a lot of important aspects of your ecommerce business including high bounce rates, bad user experience, and lost business opportunities.
Low site speed can be triggered by a lot of issues including slow hosting and large file size of images.   
Here's what you can do to improve page loading speed:
Compress images to reduce their file size through TinyPNG and similar websites.

Use Content Delivery Network (CDN) to increase your page loading speed and improve your site's security.
Missing / Broken Links
Broken links are a definite no-no in digital marketing. Aside from being a factor for bad user experience, they can also cause harm to your SEO. To avoid these consequences, you must check your external and internal links to make sure that they are intact. 
Use Google Analytics to find broken links and follow these steps to reactivate them and restore your good relationship with Google. 
Keyword Cannibalization
Keyword cannibalization is a result of optimizing two or more pages for the same keyword. For example, you want a product page to rank but you're using the same exact keyword of that page in your category page, the keyword of your category page could cannibalize the keyword on your product page in the process.
Keyword cannibalization can lead to two possibilities which are both detrimental to your SEO efforts. It's either you'll get the wrong page to rank or both pages won't rank at all.
To fix this issue, review your content and identify which of the pages is the strongest based on visibility, traffic, etc. and devise a different SEO strategy for the other pages. You may also use 301 redirects to forward visitors to the page you consider more important. If redirecting is not a viable option for you, apply canonicalization or use rel="noindex" tags instead. 
HTTP Issues
Both HTTP and HTTPS are hypertext transfer protocols that make possible the communication between users and web servers, but the latter is more secure than the former. 
HTTP issues are not uncommon especially for ecommerce websites that moved their domains to HTTPS which is a ranking factor. If you notice that your site has an HTTP problem, you must address it immediately for a number of important reasons:
Keep your website and data safe from hackers
Take advantage of HTTPS as a ranking signal, and
Get users to trust your business 
No Schema Markup
Ecommerce websites that do not apply rich content are letting a valuable opportunity to top the SERPs competition go by. According to Hubspot research, applying the schema markup can increase an ecommerce site's click-through rates by 30%.
Using schema markups makes it easier for search engines to understand the contents of your website. Search engines utilize these markups to deliver to users better results for their searches. This includes the rich snippets we often see at the top of the search results pages.
Schema markup is designed to add relevant structured data to a search result. Apply it to your ecommerce site to boost its visibility.
9. Hone Your Content Marketing
As an operator of an eCommerce website, you need to promote your business through the consistent creation and distribution of quality and relevant content. When effectively done, it will be a major attraction factor for potential customers.
Here are the most popular content marketing practices you can apply to your website:
Create Content Your Audience would Love to Share or Link To 
Aside from your product pages, your site must be able to offer a place your audience can run to when they want information, solutions to problems, or applications that involve your product or service. This need can be perfectly taken care of by a blog that contains informative, engaging, and high-quality content.
Having a quality blog can do much to support your audience's need for answers. It can also serve as a connection to the search engines, that's why you must update it regularly with well-researched long-tail keywords.   
In case you run out of ideas for your blog, there are lots of topic research tools you can use such as Answer the Public, BuzzSumo's Question Analyzer, Ubersuggest, KeywordTool.io, and Google Search Console.  All or some of them can certainly help you produce content that provides answers to your audience's questions.
Leverage the Power of Social Media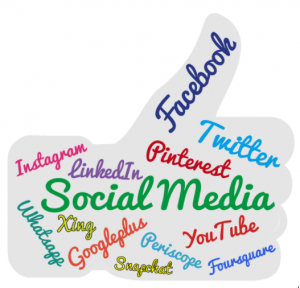 As everybody knows, social media has turned itself into a big virtual market where real people converge. When you publish compelling content and share it on social media, you are actually increasing your potential for traffic and conversion, and creating a positive impact for your product pages in the SERPs. 
Additionally, as you make your presence felt on social media, you are also establishing your site's authority, earning customer recognition and trust, and possibly getting backlinks from other sites. These are all positive points that make search engines see your ecommerce site as authoritative.
Work with Influencers and Brand Ambassadors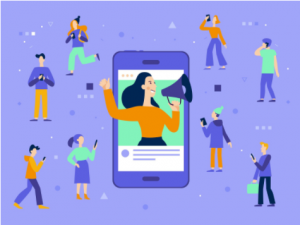 Working with individuals many people trust is certainly a plus factor for your website in particular, and your business as a whole. Influencers and brand ambassadors are people with either a large following on social media or have achieved a high authority through their website. The credibility and trust they've established with their followers can certainly help to boost your traffic and sales. 
Partnering with influencers and brand ambassadors usually involves an investment, but the amount you spend on them is nothing compared to your possible return on your investment. A recent study conducted by Tomoson finds that on average, every dollar brands spend on influencer marketing will give a return of $6.50, not bad.          
In addition to influencing the purchasing decisions of their followers, influencers also play another important role, and that's supplying you with valuable backlinks as they can link to your products from their website. Of course, it's difficult to make them do this if you don't establish a good relationship with them first. You can make this possible by making yourself known to them. You may comment on their posts and share those with your social media contacts, send them free products, or contact them directly to let them know your purpose.
You need to take note though that when you send a gift to an influencer or brand ambassador for a link, be sure to include a real "sponsored" attribute for that link to avoid violating Google's webmaster guidelines.
Offer Video Content
 With the proliferation of smartphones in all sectors of society, watching videos via social media and other platforms has become one of the most popular activities among users. You should therefore make videos a part of your content marketing strategy. As a matter of fact, 90% of consumers declare that watching video content has an influence on their purchasing decisions.
Focus On Your Link Building Efforts
Links enhance your site's visibility and Google considers it as one of its top three ranking factors. A solid link-building strategy is a must for any online business to stand out. Make it an integral part of your SEO campaign.
Find and Fix Broken Links to Your Pages
Broken links are harmful not only to your SEO but to your relationship with search engines most especially Google. It can trigger a bad user experience which makes users lose trust in your website. All these translate to disadvantages for your ecommerce business. You must find, fix or reclaim broken links. Use tools like Screaming Frog, Google Search Console, or Broken Link Checker to make the job easier for you.
Find Sites that Link to Your Competitors' Pages 
There are websites that link to your competitors' websites but not to yours, and these are the ones you have to know to explore the possibility that they would be willing to link to your pages as well. With the help of a link intersect tool like the Moz Link Intersect, SEMrush Link Gap, or Ahrefs Link Intersect you'll be able to discover them and get a chance to build more links for your site.
Work to Get Your Distributors and Suppliers to Link to Your Site
Inbound links serve as a vote of confidence in your legitimacy and trustworthiness as a business. You should get this from your supplier and distributors. Getting backlinks from them should be easy because they are your business partners. You must grab this opportunity. It's a good way to boost your authority in your niche.
Use Press Release to Promote Your Product
Whether you are launching a new product, promoting an event, or establishing media coverage, issuing a press release can be of great help. By using strategic keywords and publishing a newsworthy announcement on PR and social media platforms, many people will learn about your product, event, or offer. It is also a good way to boost your ranking in SERPs.
Submit Guest Posts
It is common knowledge that getting articles posted on other websites as guest posts are getting harder. This is especially true now that most website owners are aware of the value of backlinks. Despite this challenge, you shouldn't stop trying to find websites of related niches to see the value of your content and be willing to post your articles. It's because guest posting is still one of the most effective ways to increase site visibility.  
10. Apply Local SEO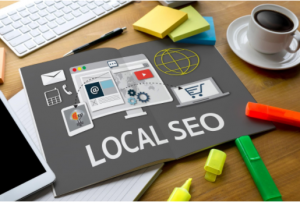 Local SEO is an effective means of optimizing your ecommerce business for location-specific queries. According to a report from Hubspot, 46% of all local searches in Google are looking for local business information. While it is most relevant to businesses with physical stores, local SEO can certainly help to make your business more visible in the local market. 
There are Ways of Getting Your Business Included in local search results. 
Create a Profile for Your Business in Google My Business
Having a complete business profile on Google My Business, claiming it, and updating it regularly with optimized content can certainly boost your chances of being seen in your local market. It's a great opportunity you shouldn't miss because it's free.
Build Local Citations 
Local citations refer to the mention of your local business on another website. In citations, the mentioning business doesn't need to link to you, but the important thing is they have to mention your business name, address and phone number (NAP).
The following tips can help you find citation sources and discover platforms to list on.
Use Google Search
Doing a lot of research with help from Google Search will help you find the right citation sources for your business.
Get Your Business Listed on Popular Business Directories
Maximize your business' visibility in your local market by getting it listed on popular business directories.
11. Observe the Best Practices of eCommerce SEO
Rules make everything in place and applying them in every activity will become standard practice. Here are the most accepted ecommerce SEO practices you should consider for a better online business:
Ensure the Security of Your Website
Use HTTPS instead of HTTP to make sure that your site is encrypted and to protect the personal details of your site visitors.
Making sure your site is using HTTPS rather than HTTP is critical for eCommerce stores. Not only does it ensure encryption of your site so that users' personal details are secure, but it also counts as a ranking factor.
Optimize Your Site for Mobile First
Mobile traffic has grown immensely in this decade and it has literally dominated the global ecommerce industry. 
As an online marketer and retailer, you must not be left behind in the competition for mobile visibility. Make your business more visible to mobile users by optimizing your website for mobile-first indexing. Additionally, you must also work to improve your page-loading speed to overcome users' attention span and be able to present your website neatly whatever mobile device your visitors are using.
Optimize Pagination
Pagination is usually presented as a "Load More" button or product page number at the bottom of the page. Optimizing pagination is important especially if your pages feature many products. It can help to make your website more crawlable 
Simplify Your Checkout Process
User experience is an important element of a consumer's purchasing journey. You must be able to provide it on your ecommerce website to win consumer loyalty and trust. One of the things that make up for a great user experience is to make your checkout process easy and hassle-free.
Encourage Customers to Review Your Products or Services
Even in the virtual market, the reputation of a marketer or retailer is very important. To make it work for you, you must encourage your customers to review the overall quality and performance of your products to let people know about them. Of course, it will only work for you if your product or service is of outstanding quality. A large majority of consumers, 85% to be exact, trust reviews like they trust a tip from friends or family members. Search engines also consider reviews as a ranking signal.
To solicit customer reviews, send your customers a follow-up email requesting them to review your product once they receive it. You may also create a pop-up on your website asking customers to leave a review. Be sure to simplify your review process to avoid confusing your customers who could leave your site in a flash.
Practice Transparency on the Availability of Your Products
If your stock for certain products is depleted, or if your supplier has stopped producing them, you should specify their status on the product page and recommend a similar product instead.   
If an item is unavailable but its page is performing well in the SERPs:
Use that page as a historical page that gives users valuable information about the product. It can still be useful to many.

Use a 301 redirect to take users to a page that offers a similar product. Do not delete the page as it can cause indexing errors which could be harmful to your SEO.
Search engine optimization for ecommerce or any website can be complex as a process and results could be uncertain if you allow inexperienced hands to it. If you own an ecommerce website, you truly need efficient SEO in order to maximize your profit potential. Do it now and do it right with able assistance from Muzeum Marketing. We are an experienced search engine optimization agency and we specialize in providing quality search engine optimization services. We can help to make you stand out in a highly competitive marketplace.
Call us at (321) 341-9090.