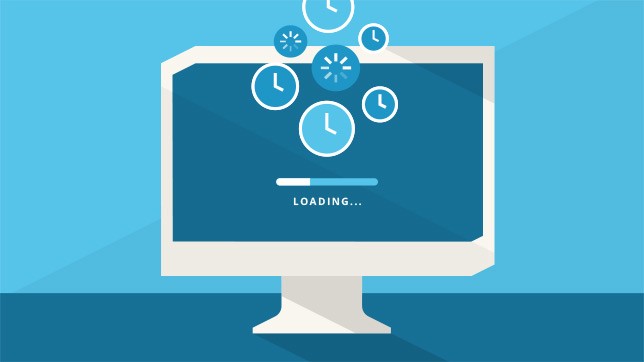 Page speed is a term that has caught the attention of internet users since the advent of the world wide web. There should be good reasons this has become a big name in the cyber world. When people create websites, there are a lot of factors to consider, but no one ignores or much less neglects page speed. Why is this so? In this article, we will explain the concept of page speed and why an internet marketing company should consider it as one of the most important aspects of website operation.
What is Page Speed?
As the term implies, page speed refers to how quickly the content of any page on a website loads. Most people confuse it with site speed because the two are amazingly similar, but there is an important element that separates the two. Site speed refers to how quick a site can allow users to view and interact with its content. It can also refer to a website's response time to button clicks and how quickly it can load images.
Page speed on the other hand, refers to the time it takes for a web page to display its full content. It is also called page load time. Despite it being classified as "speed," it is not expressed in megabits per second.
As a digital marketing agency, we find three big reasons why page speed has become an important element to website owners and operators.
Page Speed is Important to Google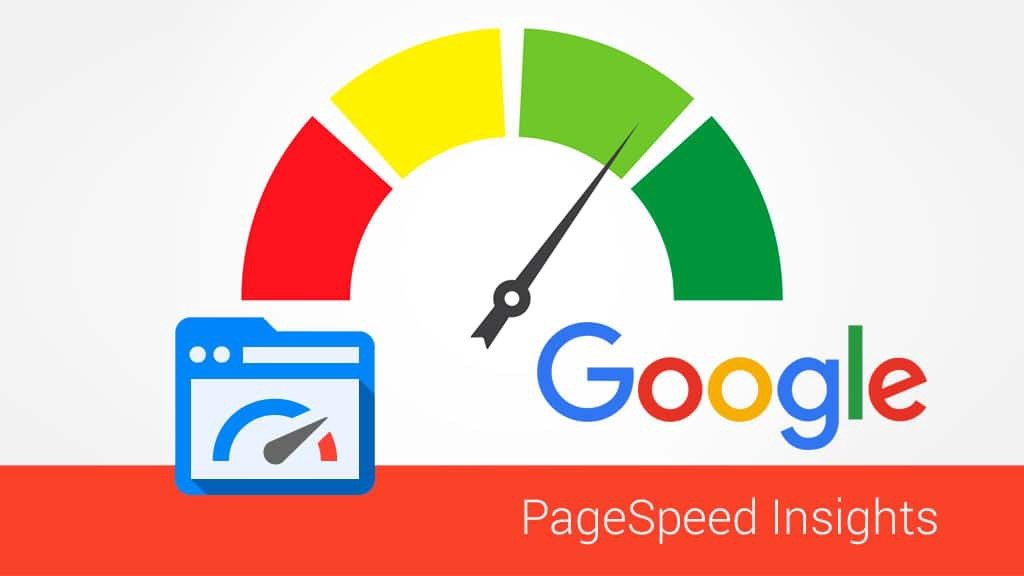 In a 2010 announcement, Google said it would consider page speed as a primary factor when ranking pages. In 2017, the giant search engine made another announcement that it would be giving an even greater emphasis on page speed as a ranking factor because of the increasing volume of mobile web browsing.
The outcome? If you haven't given page speed top priority on your website, you may find your site lagging behind your competitors in search rankings. Slow page speed can also result in fewer pages being crawled by search engines. This can negatively affect page indexing and hurt your website in the process.
To show how important page speed is to rankings – Google announced in July 2018 that it was releasing the "Speed Update," a Google algorithm designed to negatively impact the rankings of sites with the slowest loading pages on the internet.
Page Speed Matters to Users
Page speed is important to Google, but it is even more valuable to site visitors. Page speed plays a very significant role in the realization of good user experience. Pages that load slowly will certainly lose the interest of visitors and are very likely to drive them away. These are often the result of impatience and poor user experience. High bounce rates and low conversions are signs of slow-loading sites and web pages. If this happens to your website, you must audit your site's performance to discover the cause and implement solutions.
Page Speed is Important to Shoppers
Page speed is important to all website users regardless of the sites' purpose and intention. Even if a website holds the best content and information, it will not capture high traffic numbers if it can't offer great user experience.
Shoppers' times are as valuable as the time of any other user. They don't have enough patience to wait for slow web pages especially with the knowledge that hundreds of other sites are just a click away.
For e-commerce sites, quick page speed is a necessity because it is one way they can make potential customers stay. Poor website performance is the main reason why 79% of online shoppers do not return to a site to buy. Another 44% declare that they tell family and friends about poor performing e-commerce websites. This can make sites lose a lot of potential customers.
Should You Care about Page Speed?
The reasons why you should care about improving your page speed are quite simple and straightforward: To improve your ranking and keep users engaged with your site.
Websites are built for different purposes, but they have one common intent: To attract visitors, make them stay, and provide them with satisfactory user experience. Any internet marketing company that seriously wants to create an impact should consider maximizing page speed and user experience.
Best Practices for Improving Page Speed
As we've already mentioned, slow page loading speeds do not offer anything beneficial to any website. With that said, you should measure your site's loading speed and find ways to improve it. Here are the most effective practices you can consider:
Enable Compression
Compress files to reduce the size of your CSS, Javascript and HTML files that are bigger than 150 kilobytes.
You should also compress image files to to reduce their size and make sure that they're not too heavy to reduce page loading speed.
Optimize Your Code
Minify your CSS, HTML, and JavaScript by removing commas, spaces and unnecessary characters. Remove code comments, unused codes, and formatting because they can cause page speed to reduce. By doing these, you can significantly increase page loading speed.
Minimize Redirects
A page redirect is a cause for additional waiting time for a page to load. Doing a lot of redirects on certain pages can certainly cause page loading to go slow.
Avoid Using Render-Blocking JavaScript
Browsers parse HTML to be able to build a document object model tree and render a page. But if they encounter a script in the process, they are compelled to stop to execute it before resuming the operation. Avoid using blocking JavaScript because it can negatively affect page speed.
Leverage Browser Caching
Browsers have this capability to collect and store information such as images, stylesheets, JavaScript files, etc. This spares the browser from reloading the entire page when a visitor comes back to your site. Enable browser caching by editing your HTTP headers to set expiry dates for particular types of files.
Enhance Server Response Time
The response times of your server is influenced by the amount of traffic your website receives, the resources used by your web pages, your website's host, and the software your server utilizes. You can shorten your server response time by fixing bottlenecks that hinder your site's performance such as lack of memory, slow routing, and slow database queries. Strive to achieve a server response time of under 200 ms.
Leverage the Power of Content Distribution Network
Content Distribution Networks or CDNs are chains of servers intended to distribute tasks of delivering content. These are multiple data centers that store copies of your site. They give users faster and easier access to your site.
Optimize Images
Images are larger than average text files. Large images can be too heavy for a website to load because of their size. To maximize page speed, you need to optimize images by keeping their sizes to a minimum.
Images occupy a lot of space and they require additional time to load. To optimize images, make sure that they are lower than 150 KB in size and not higher than 1920 pixels in height with an average of 72 dpi quality level. This one of the most common recommendations any experienced digital marketing agency can recommend to clients.
Website and page speed are two of the most important aspects every website owner or operator must consider. A fast-loading page can certainly give your site an edge over your competitors. It works to improve ranking, increase your chances for conversion and keep your bounce rate down.
No user wants to engage in an inefficient, slow-loading site, and no one expects it to have valuable content in the first place.
Keep your revenues on target by having a speedy website with optimized content. Achieve this with expert help from Muzeum Marketing. We open doors to the digital market.